For the rest of the month, we've curated our favorite picks of events happening at our area heritage and historical sites. Learn a little, have a little fun, make some memories! Grab your calendar and schedule a momentous May with these can't-miss history events:
ArchiTrex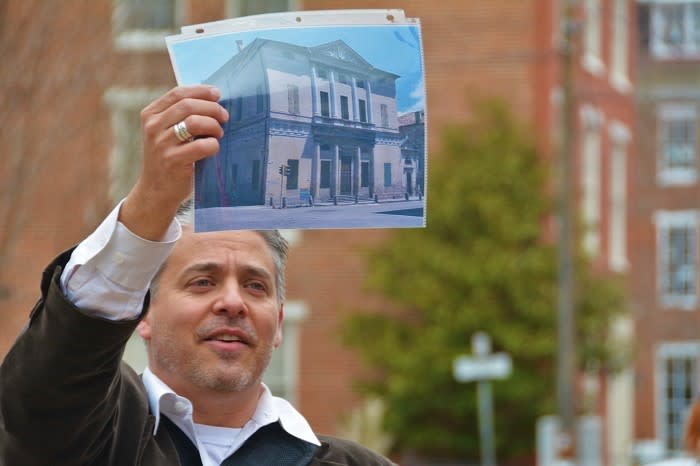 Take a 2-hour walking tour and 300 year journey of architecture through Annapolis' historic district. Your guide is a professional architect or career art historian. Perfect for design lovers, HGTV fans, art appreciators and, of course, architecture junkies. Get in a little exercise and find Annapolis' best example of #shiplap. Saturdays, May 12 and May 26. Offered by Watermark and Historic Annapolis.
150th Anniversary of Government House – Public Open House
Go behind the gates of Maryland's Governor's Mansion. This year marks the 150th anniversary of Government House, the official home of Maryland's governors and their families. To celebrate, Governor and Mrs. Hogan will welcome the public to an open house. Guests will have the opportunity to tour the state rooms, as well as the garden and there will be refreshments and entertainment on the front lawn.
To commemorate this historic anniversary, the Maryland State Archives is publishing the first comprehensive history of the governor's mansion which will be available to the public for purchase at the event and from the Archives. Offered on Saturday May 12.
Historic London Town Shore Party
Join living history sailors to try your hand at rope making and seamanship, learn how sailors lived day to day and experience the art and science of navigation. Free costume rentals are available to children. Adult sailors must BYOB...bring your own boat shoes. The weekend includes garden tours, lectures, demonstrations and a tavern sing-a-long. Offered Saturday, May 12 and Sunday, May 13.
Jane Austen Tour
Calling all Pride and Prejudice lovers! The Hammond-Harwood House docents lead a special tour of the historic house that compares the customs and social graces of the Loockerman family, who lived in the Hammond-Harwood House in the early 19th century, with those of characters in Jane Austen novels. Step over to one of Maryland Avenue's  bookstores after the tour for a complete literary lovers day. Offered on May 16.
"Best Endeavour" – Mining For Answers In A Forgotten Town
One of the neatest ways to spend your lunch break...Lunch and Learn at the Maryland State Archives. Bring a bagged lunch and questions to this interactive lecture, "Best Endeavour" – Mining for Answers in a Forgotten Town by Grace Fielder and Bob Richardson. Bush, Maryland in Harford County is all that it says on modern maps, but there is so much more to Bush than can be seen by today's passing motorist. A chance find in 2016 has led to further archival research reaching back to the 1600s, including interesting finds on residents, ocean going vessels and cannons. Collections at the archives has led to more understanding of early religion in the area and more. Offered May 16
Hands-On Documentary Story Quilting Workshop With Dr. Joan Gaither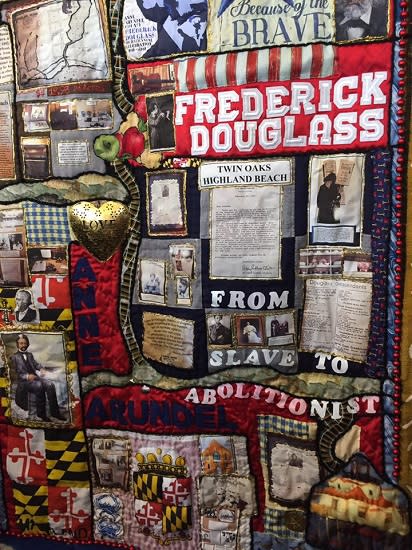 Enjoy the first of two workshops from Four Rivers Heritage Area's "Hands-On Weekdays!" workshops with Documentary Quilt Maker Dr. Joan Gaither. The workshop will include examples, demonstrations and hands-on exploration of the techniques used in documentary story quilting. Dr Gaither's work for the Frederick Douglass Bicentennial Celebration is currently on display across the state. Offered on May 17 at Wiley H. Bates Legacy Center.
Archaeology Lab Night: Basic Lab Procedures Workshop
Can you dig it?? Dive into history at Anne Arundel County's Archaeology Lab, located on the grounds of Historic London Town and Gardens. ​Learn their process for preparing excavated artifacts for analysis and curation! Offered on May 17.
History Mondays Sunset Sail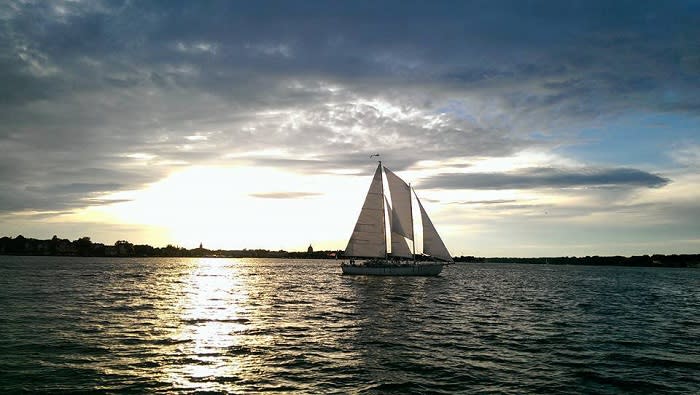 As if you needed any reason to get out on the water...the Schooner Woodwind features a history-slanted sunset sail every Monday night (May through September). Listen to stories that make up the fabric of Annapolis from local history experts. Each week features a new topic. This month's schedule features The Key to Annapolis History, Forts of the Chesapeake, Tunes & Tales of the Golden Age of Annapolis. Offered on Mondays.
Lecture: Kenneth B. Morris, Jr., Frederick Douglass Family Initiatives
Mr. Kenneth B. Morris, Jr. joins the Banneker-Douglass Museum to share how the legacy of his great-great-great grandfather, Frederick Douglass, has inspired his life and contributed to his work as a social activist. He will discuss how his organization, The Frederick Douglass Family Initiatives (FDFI), works to combine lessons from the legacies of Frederick Douglass and Booker T. Washington through education. Following the presentation, Mr. Morris will participate in a youth moderated Q&A that explores his experiences as a Douglass family member. Offered May 22 at St. John's College.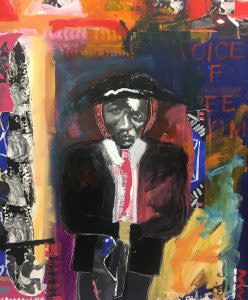 Closing This Month: Bent But Not Broken
We're in the final days to visit the Banneker-Douglass Museum's temporary exhibit, Bent But Not Broken. Maryland artist Ulysses Marshall captures Frederick Douglass' spirit through his highly expressive mixed media compositions. his colorful and poetic collages are delivered with blunt sincerity. Marshall's work illustrates the glory, pain, and hope in Douglass' life and in the African American experience. Closes Saturday, May 19.
Two Great Houses Tour
This tour explores the architectural highlights of Annapolis' two premier 18th century jewels. the Hammond-Harwood House and the Chase Llloyd House. Both homes are products of architect William Buckland. Space is limited. Offered on May 26.