I had the opportunity to be behind the scenes at the opening night of the 2019 Annapolis Film Festival. The rest of the weekend, however, had so much in store. Over 75 films, Q&A's and panel discussions with industry pros made Annapolis one of the most exciting places to be last weekend.
Lucky for residents, and visitors who are fortunate to be in the right place at the right time, Annapolis is a city saturated with events, festivals, and celebrations. Many of these take place in spring months, but none are as highly anticipated as the Annapolis Film Festival where attendance often exceeds 15,000.
The Annapolis Film Festival has had an extraordinary seven years screening at unique venues in downtown historic Annapolis.
Many of the venues provide filmmakers with a high-quality digital presentation, but in particular this year, Maryland Hall for the Creative Arts made a significant impact with their new Goldstein and Cunitz Center for Film and New Media.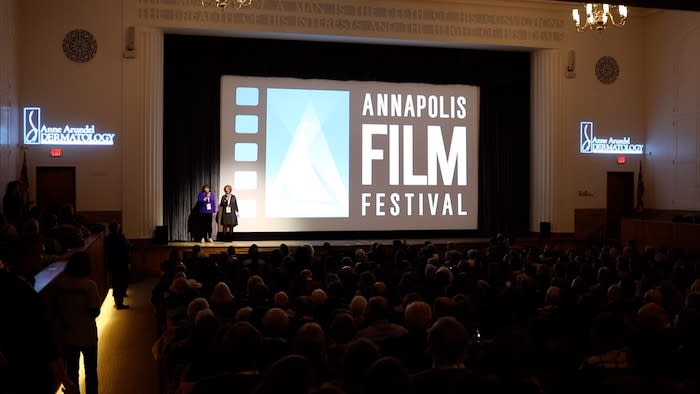 Image courtesy of Patrick McNamara
MHCA opened its doors Thursday evening to welcome film buffs, curious locals, and producers from afar for the opening night of the festival. Despite the frequent bouts of rain, ticket holders flooded the auditorium for the initial showing of The Public, starring Emilio Estevez, Alec Baldwin, Christian Slater, Taylor Shilling, Jena Malone, and Michael K. Williams.
After a successful launch during the 2018 Annapolis Film Festival, visitors were again able to enjoy the Shorts Challenge - a live pitch competition, and five filmmakers were selected as finalists to pitch their idea for a short film project on this year's theme of "Truth in Storytelling."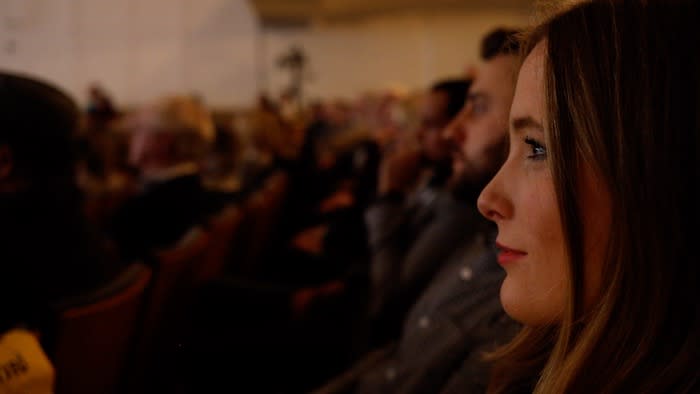 Image courtesy of Patrick McNamara
Audience engagement was encouraged throughout the festival with Q&A's every day, as well as visitor participation in voting on their favorite films, coined by the Annapolis Film Festival as "Best of Fest". This year's audience winners were Bini (Best Short), Period. End of Sentence (Best Short Doc.), The Biggest Little Farm (Best Feature Doc.), and Wild Rose (Best Narrative).
The mission of the Annapolis Film Festival is to encourage and grant the development of all aspects of the creative arts in and around Annapolis through the cinema experience. With independent films, panels and special showcases that will inspire, enlighten and entertain diverse audiences on a variety of topics, the festival will ensure the promotion of Annapolis as a cultural arts center. It will also define the economic impact on the town as community engagement broadens.
Videography and photos courtesy of Patrick McNamara of Drawn to the Image.