Fall isn't just for pumpkin spice lattes and apple picking; it's also the perfect time for spooky fun and Halloween festivals in Annapolis and Anne Arundel County. From ghostly tours to pumpkin patches, there's something for everyone to enjoy.
Ghost Tours

An old city like Annapolis holds many secrets and ghastly stories to get your heart racing this Halloween. Annapolis Tours & Crawls provides various tours showcasing the city's rich and haunting history; opt for a kid-friendly version that leaves earlier in the evening or an adult version featuring stops along the way in some of the most paranormally active pubs and taverns in the state. 
If you're looking for a colonial-clad guide to lead you through haunted Annapolis, check out the Historic Hauntings tour with Watermark Tours. This tour takes you to some of the city's most haunted locations and includes chilling tales of the spirits that call these 17th and 18th-century streets home.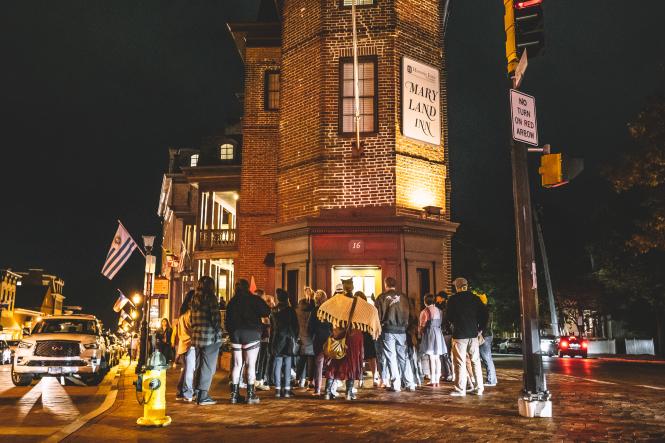 Annapolis Tours & Crawls gathers for the start of a ghost tour at the Maryland Inn.  Image courtesy of Visit Annapolis.

 


Ghostly adventures may be closer than you think. Book a room at Reynolds Tavern Bed & Breakfast. This building dates back to 1747, and it is believed that the ghost of Mary Reynolds, the tavern's former proprietor, still haunts the halls. Don't forget to enjoy their famous afternoon tea or dinner in their subterranean pub!

The Maryland Inn was built in 1772 and has been a ghostly draw to travelers near and far for over 300 years. The Annapolis Tours & Crawls guides even meet on this historic building's front steps nightly before they venture out in search of the city's dark side. Book a night at this 39-room hotel, and you may see a Revolutionary War apparition or hear a ghostly voice calling out to you from beyond!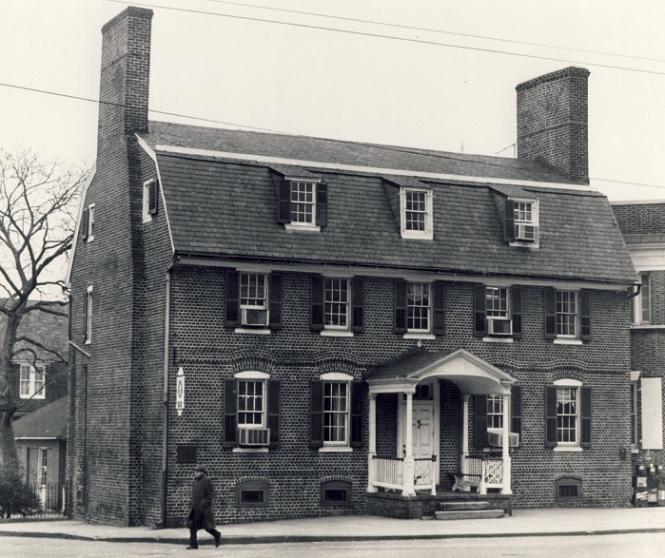 Reynolds Tavern has been rumored to have a few ghosts roaming the halls. Book a stay for a frightful night!  Image courtesy of Reynolds Tavern.

 
Brains, BRAINS!

If you prefer frights and scary Halloween nights, try the Zombie Dash 5K at the Smithsonian Environmental Research Center. This race encourages you to dress in your favorite Halloween costume as you run through their off-road race course while Zombies hunt you down! For younger racers, they will have a zombie-free 1k with post-run trick or treating. Costumes are optional- just don't forget to bring your brain. With this scary motivation, you may just run your personal best!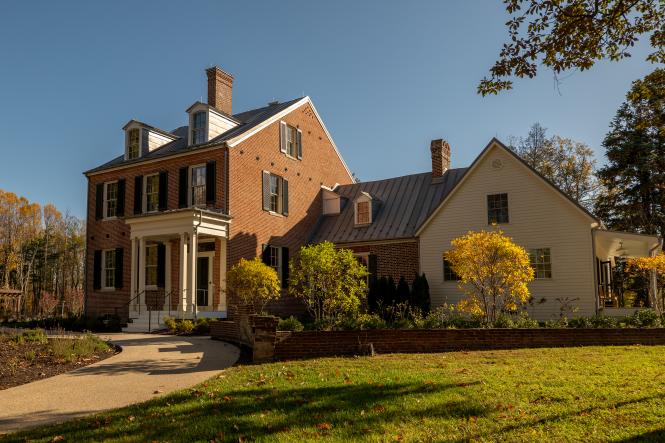 Woodlawn House at the Smithsonian Environmental Research Center. Image courtesy of Visit Annapolis & Anne Arundel County.

 


Everyone loves a fall festival! From pumpkin patches to corn mazes, there are plenty of activities to keep the whole family entertained. Across Anne Arundel County, you will find a range of festive activities, including games, jumping pillows, apple cannons, pumpkin patches, hay rides, and more. Here's a quick hit list to get you started on all the #FallFun in store this season.
    
Homestead Gardens    
Greenstreet Gardens    
Hansel Hill Farm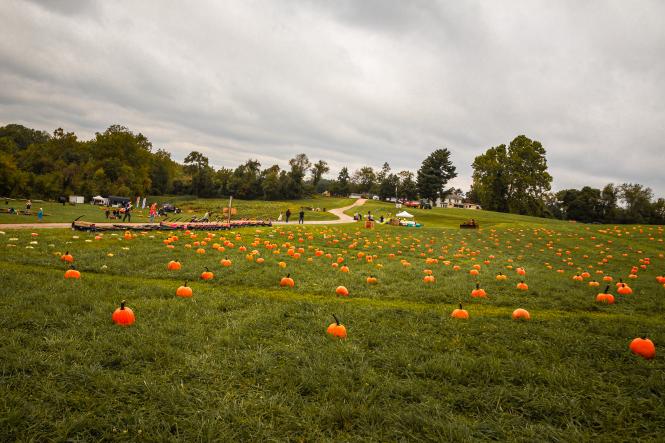 Knightongale Farm in southern Anne Arundel County Image courtesy of Visit Annapolis & Anne Arundel County.

 
For more seasonal fun, explore our blogs and adventure pages!