Dear Live! Casino & Hotel, thank you for the most mouthwatering pancakes, the softest pillows (that I may or may not have tried to take home with me), and for having basically everything a girl could ever want in one place. xo Melanie.
That would pretty much be my love note to one of the coolest hotels in Anne Arundel County in Maryland. I had the pleasure of staying at the Live! Casino & Hotel recently thanks to the phenomenal team at Visit Annapolis and could not have had a better experience. Not only were the amenities and space stunning, but I was blown away by the hospitality (and the Old Bay-rimmed Bloody Mary's from David's). Traveling for business or in desperate need for a staycation as soon as possible?
Here are five reasons to stay at the Live! Hotel and Casino: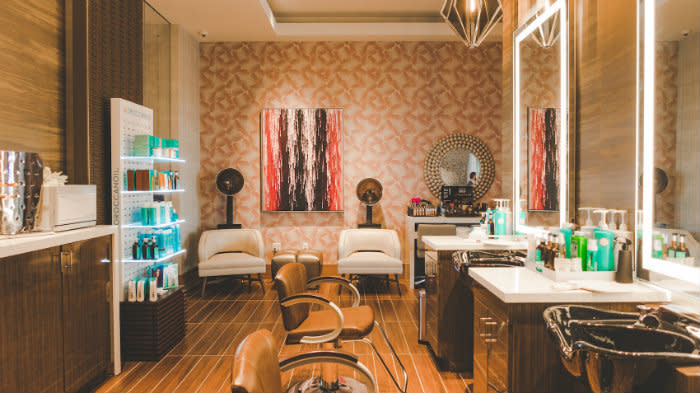 Courtesy of Melanie Sutrathada
1. It has something(s) for everyone.
The Live! Casino & Hotel has an amazing mix of special promotions that you can snag to make your experience in Anne Arundel County even more wonderful. Whether you're looking for plush robes and an overnight stay in a Spa Suite (yes, you can really do this) or to take advantage of one of the largest commercial casinos in the country, there's definitely a kick-butt package deal that you'll love. One of my favorites is the Foodie Package which includes a $100 food and beverage credit to Live! Restaurants. Y'all know I'm a foodie so I was all about the gelato at Luckies, a must-deserved steak at The Prime Rib (Zagat-rated #1 steakhouse!) and the all-day breakfast at David's (you should always say yes to bacon and eggs, especially after a late night).
There's even an out-of-this world spa package for all my fellow babes who live to be pampered. I would definitely recommend an olive oil body glow exfoliation body treatment or sweet dreams aromatherapy wrap during your stay. The Live! Spa menu even includes lime & ginger brightening body scrubs for men and makeup applications for a night on the town.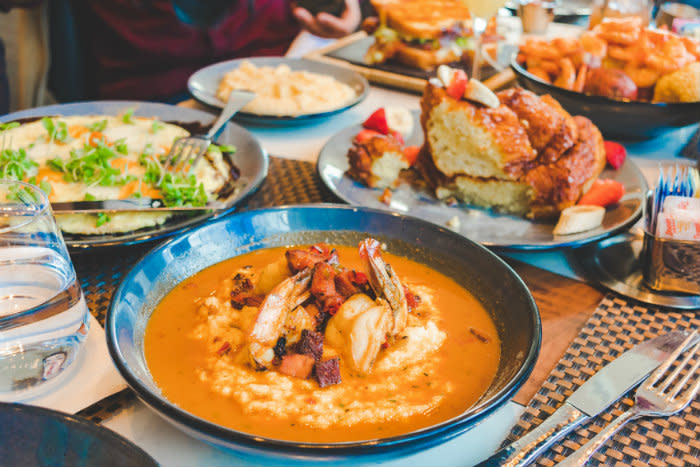 Courtesy of Melanie Sutrathada
2. The food is crazy good.
Since we're already on the topic of food (let's be real, I'm always on the topic of food), can I just say that the Live! Casino & Hotel has no shortage of delicious things to eat? There are so many options when it comes to your dining experiences with some of my favorites including David's, The Prime Rib, and 8 at Luk Fu. David's is the newest restaurant at the hotel and features global cuisine, all-day breakfast (yassssssss), and delicious handcrafted cocktails. The restaurant was named after the Cordish Companies' Chairman David Cordish, and features an eclectic menu of different tastes from around the world that I'm absolutely obsessed with. I'm still thinking about my meals there even though it's been a few weeks since I visited. I mean, how do you forget about Hong-Kong style french toast or cast iron Maryland crab dip with fresh pretzel bread? Or how about hot and sour sea bass with baby bok choy and a lobster broth? What about chicken and waffles with a chili-spiked maple syrup and honey butter? My mouth is watering just typing this out.
Continue reading: Where to Stay: 5 Reasons to Stay at the Live! Casino and Hotel
This post is courtesy of Melanie Sutrathada of MelanieSutrathada.com