August is jammed packed with things to do—getting out on the water, dining options, events, festivals, shopping, nightlife. Pair all the happenings throughout the month with great weather, and you have a recipe for the perfect summer getaway. Below is a quick breakdown of suggestions to make the most out of your visit to Annapolis in August.
Annapolis Crab Feast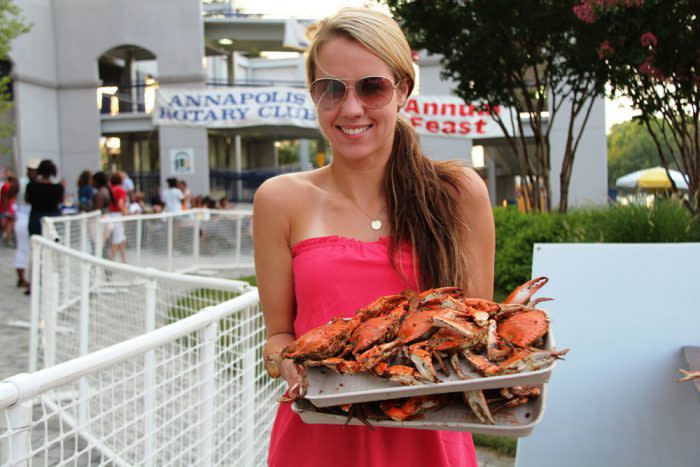 If you love Maryland crabs, there's no better place to be on Friday, August 3rd, 2018 than the 73rd annual Annapolis Crab Feast at the Navy-Marine Corps Memorial Stadium in Annapolis. Arguably the world's largest crab feast, the event is an all-you-can-eat/drink party organized by the Rotary Club of Annapolis to raise charitable donations for local community and cultural organizations. From 5:00 p.m. to 8:00 p.m., get a taste of the famous crabs that have been a Maryland staple for centuries.
Nearly 2,500 people are expected to attend and finish off 320 bushels of crabs, 3,400 ears of corn, 100 gallons of crab soup, 1,800 hot dogs, 150 pounds of beef barbeque, and hundreds of gallons of soft drinks and beer. The event will be held rain or shine, as most of the tables are protected from the weather.
Dinner Under the Stars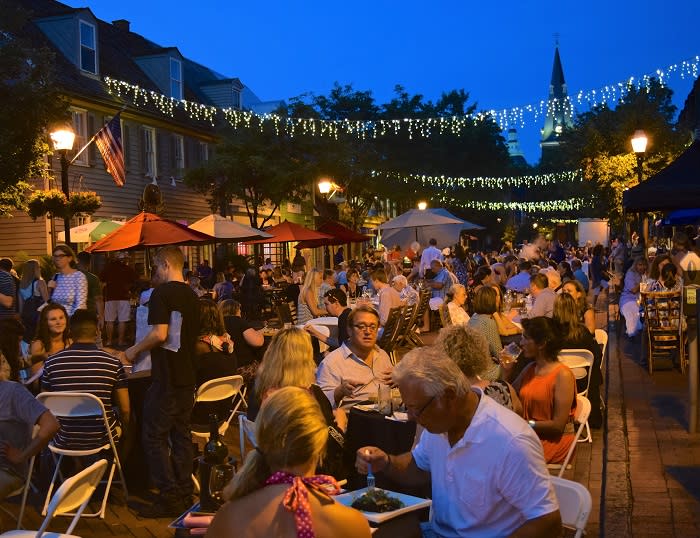 Dinner Under the Stars, one of the city's newest and most sought-after events, will continues to entertain and satiate downtown Annapolis each Wednesday evening on West Street with music, wine, and outdoor dining. Click here for more information.
Shop Maryland Tax-Free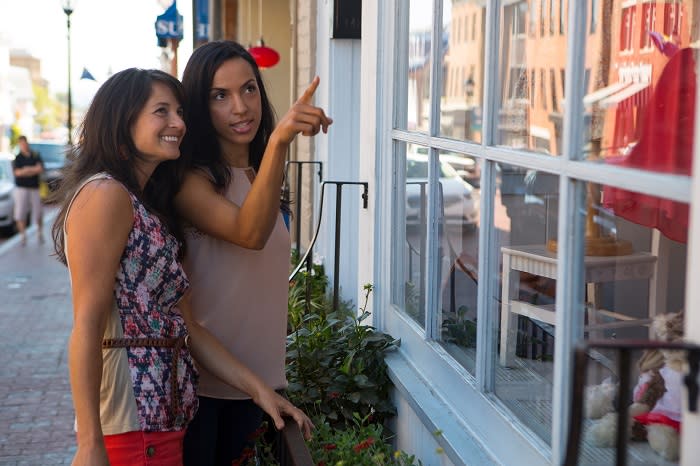 August 12–18 is Shop Maryland Tax-Free Week, which means qualifying apparel and footwear $100 or less, per item, are exempt from the state sales tax. Arundel Mills is your tax free shopping destination. Shop tax free for a limited time only, August 12–18, and enjoy extra special savings on top of already reduced prices. Update your fall wardrobe or stock up on back to school essentials from your favorite brands, all up to 70% off.
27th Annual Annapolis Art Walk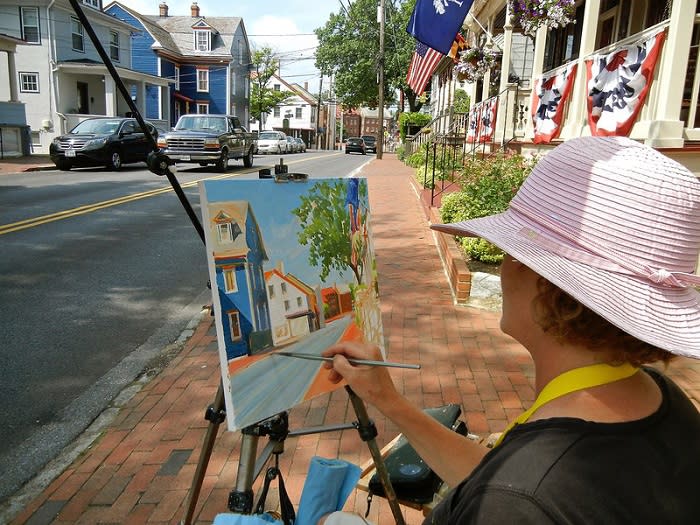 The 28th Annual Annapolis Art Walk is being held Thursday evening August 17 from 5:00 PM to 9:00 PM.  The public is invited to join us in a festive evening enjoying the visual arts.  Twenty galleries in downtown historic Annapolis are participating in this annual event, hosting new art exhibits and featuring artists demonstrating their skills in various media. There will be musicians around town and the galleries will be serving light refreshments.  Yellow balloons and a yellow banner are posted at all participating galleries. Maps will be available at each art gallery. Here is your chance to peek over an artist's shoulder and watch them at work!  Artists working in oil, watercolor, ceramics, woodturning, sculpture, jewelry, handcrafts and more, will be demonstrating their skills at the Annapolis Art Walk. It promises to be an enjoyable summer evening for art lovers.
The Maryland Renaissance Festival Returns
The Maryland Renaissance Festival returns on August 25th (running each weekend through October 21st), welcoming visitors to immerse themselves in a recreated 16th century English village. Located at 1821 Crownsville Road in Annapolis, the festival and its village are situated on twenty-five acres of woodland with 85 additional aces set aside for free parking. Take a day to wander through 16th century England while experiencing jesters, jousters, knights, live music, and activities. Hailed as the region's premier outdoor event and the second largest Renaissance Festival in the country with over 280,000 visitors a season, you'll discover a new world full of family-fun, entertainment, food, and more at the Maryland Renaissance Festival.
Photos courtesy of VisitAnnapolis.org