Annapolis has long been known for its romantic ambiance. The city was even named one of America's top romantic destinations by Travel + Leisure Magazine. However, Annapolis in February isn't merely about Valentine's Day and romantic retreats – there's much to do in the world history and art as well. Here are five ways to explore and enjoy Annapolis in February.
Get Romantic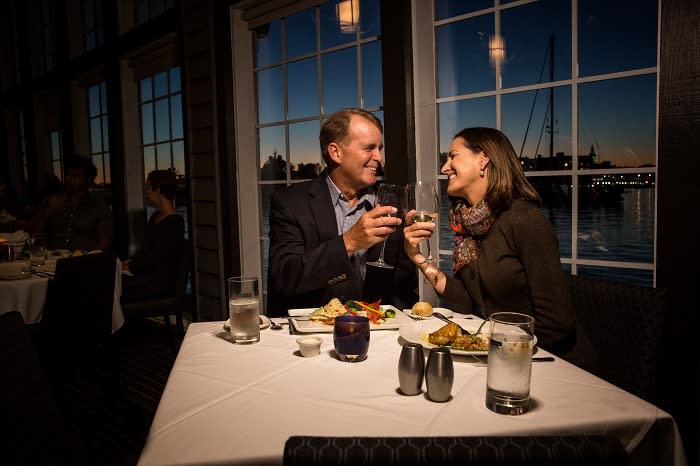 When: February 14th Where: Across Downtown Annapolis and Anne Arundel County
For many, Annapolis is the perfect place for a quiet Valentine's Day dinner with someone special. With plenty of dining options in Annapolis and Anne Arundel County to choose from - most of which offering Valentine's Day menus - you're sure to make your special night a little more special. Whether it's fine dining, or a more casual, comfy atmosphere, there's a little something for Valentines of all tastes. After you're finished with dinner, take a stroll through town to digest before ice cream, or plan ahead for dinner and show.
Enjoy a Show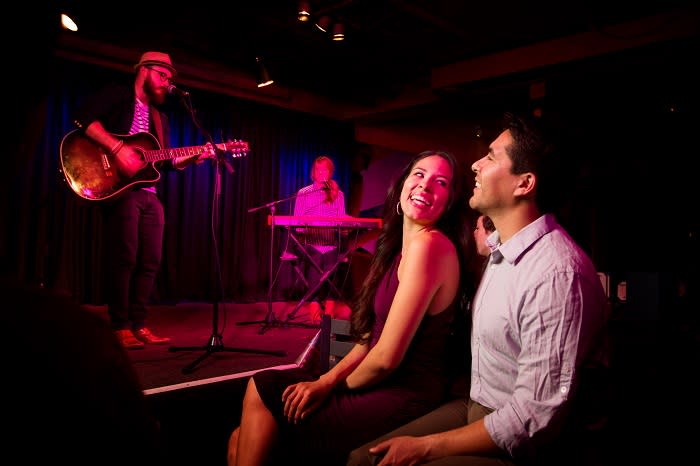 When: Throughout February Where: Rams Head On Stage
Know as one of the best music venues under 500 seats, Rams Head On Stage is the perfect way to end a Valentine's Day dinner. It's also a fantastic way to spend a cold night in February. With shows playing every night (featuring everything from local to international bands and artists), Rams Head is the perfect retreat on a cold February night. Order some food and a few cocktails while being pampered by the intimate atmosphere and great music.
Click here for Rams Head On Stage's full set list in February.
African American Heritage Tour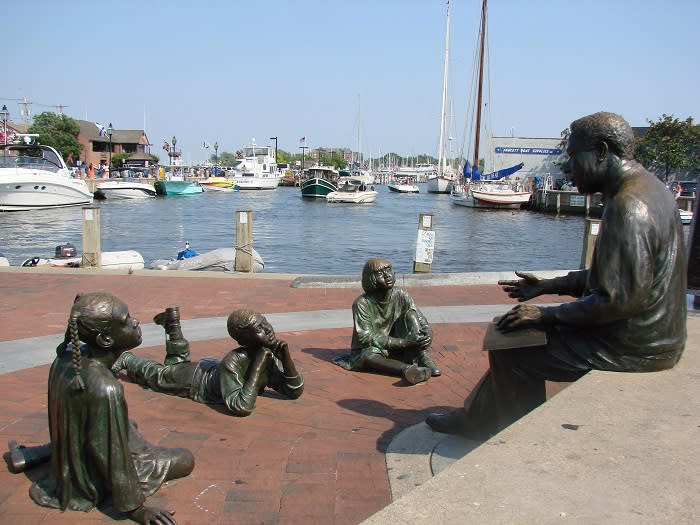 When: February 16 Where: City Dock Information Booth/Downtown Annapolis
Join Annapolis Tours by Watermark and visit some of Annapolis' most iconic African American sites (like the Kunta Kinte-Alex Haley Memorial featured above) with a period dressed guide on a unique walking tour that explores African American heritage. African Americans have, for over 300 years, comprised a significant portion of the population of the state of Maryland, our county and the city of Annapolis.
During colonial times, the labor of both slaves and free African Americans was the cornerstone upon which the tobacco economy was built. In the nineteenth century, Maryland was home to more free African Americans than any other state, and their impact on the past, present, and future is still felt today. This tour is an award winning African American tour in Maryland!
Click here for more information and to book you spot on the tour now.
Rosencrantz and Guildenstern Are Dead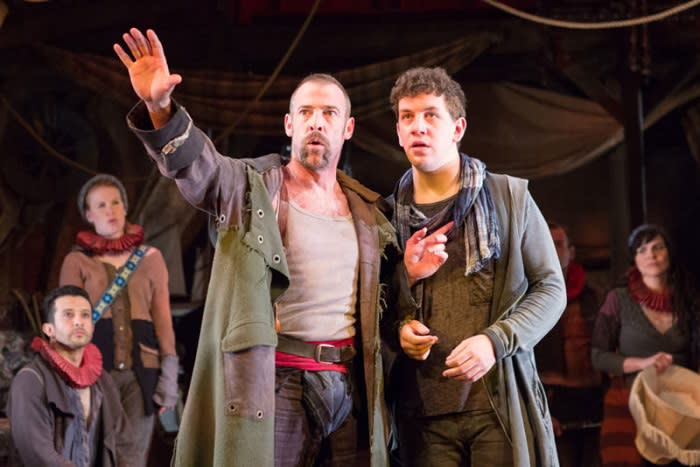 Courtesy of Annapolis Shakespeare Company
When: February 1-23 Where: Annapolis Shakespeare Company
The play (a modern tragicomedy) concerns the misadventures and musings of Rosencrantz and Guildenstern, two minor characters from Shakespeare's Hamlet, focusing on their actions with the events of Hamlet as background. It's perfect option for the theater-lover in your life.
Click here for more information and to purchase tickets to the show.
Snow White Presented by Ballet Theatre of Maryland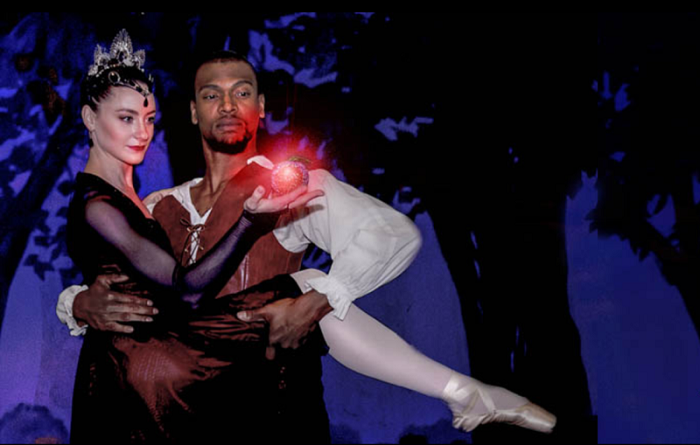 Courtesy of Ballet Theater of Maryland
When: February 22-24 Where: Maryland Hall for the Creative Arts:
You voted for Artistic Director Dianna Cuatto to create this new retelling of the famous Brothers Grimm fairytale for Ballet Theatre of Maryland's 40th Anniversary. Complete with a magical mirror, poisoned apple, wicked queen and stepmother, seven dwarves, a prince, and more, this ballet will take you on a journey through this beloved tale with unexpected twists and turns that are sure you to delight with magic, fun, and suspense before the happily ever after. It's the perfect way to spend time with the whole family!
Click here to learn more and to buy tickets.
Images courtesy of VisitAnnapolis.org