Savor June and the beautiful weather that's finally come our way by enjoying a history themed -- or inspired -- event in the coming days. We found concerts, lavender fields and a whole lot of soul to connect our past to the present as we welcome the Summer solstice.
Douglass Reading Room
In celebration of the "Year of Frederick Douglass," The Douglass Reading Room at the Banneker-Douglass Museum features books written by and about Frederick Douglass and other influential African American authors. There will also be art works by noted artists: Elizabeth Catlett and Romare Bearden. Guest curated by Greg Morton of Baltimore, this interactive exhibit brings to life the writings and living quarters of Frederick Douglass connecting historical themes with modern day discussions.
The exhibit opened earlier this month and runs until February 28, 2019. I plan to stop by on a  lunch break soon to enjoy the relaxing and inspiring room!
Link: http://bdmuseum.maryland.gov/events/
Tides & Tunes Summer Concert Series
The most fun you can have on a Thursday night! Enjoy a free Summer Concert at the Annapolis Maritime Museum & Park and support their education program. The Tides & Tunes Summer Concert Series offers 10 weeks of popular music–from rock to folk to jazz–with the incomparable backdrop of the Chesapeake Bay. Concerts are free; however, donations are gratefully accepted. Food and spirits are available for purchase. Beverage sales support the Museum's education program. The Museum is dedicated to Annapolis' maritime heritage and ecology of the Chesapeake Bay. Offered on Thursday nights now through August 16.
Link: https://amaritime.org/tides-tunes-summer-concerts-series/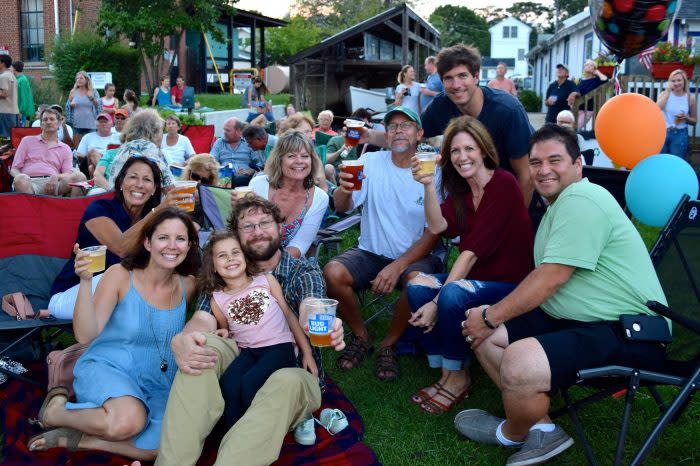 Tides & Tunes at the Annapolis Maritime Museum
Lunch and Learn: 150th Anniversary of the Oyster Navy
This year marks the 150th Anniversary of the Oyster Navy in Maryland. In commemoration, the Maryland State Archives' next Lunch and Learn speaker will be Lt. Greg Bartles, who will discuss the history of the Natural Resources Police, which began in 1868 as the State Oyster Police Force. Lt. Bartles has served over 30 years with the Maryland Natural Resources Police as both a law enforcement officer and the agency historian. Bring a bagged lunch to this free lecture. Offered Wednesday, June 20.
Link: https://msa.maryland.gov/msa/homepage/html/upcomingevents.html
Summer Solstice Concert at Hammond-Harwood House
Celebrate the sights and sounds of summer with this performance in the garden of the museum.
Élan Ensemble joins with the English Renaissance ensemble, ANGLICA ANTIQUA, to present a concert of 17th century British repertoire. The evening features the music of Henry Lawes and John Wilson plus dramatized poetry of Shakespeare's 17th Century England. This is the highlight of the Élan Concert Series season. Offered June 21.
Link: https://hammondharwoodhouse.org/elan-concert-series/
Lavender Appreciation Day
Who doesn't just love lavender? Tour a lavender field and historic farm at Hancock's Revolution in Pasadena on a day to appreciate and learn about this fragrant and beneficial herb. Sample lavender shortbread cookies and tea, take a trivia challenge and make a lavender sachet or Tussie Mussie (small fee). Once used by Colonials in warm months to disguise body odor, a lavender sachet today comes in handy whenever you need to take a deep breath and relax for a moment. Aaahh. Instagrammers can enjoy photographing the lavender field and walking through the kitchen gardens. The 1785 farmhouse is open for tours. Offered on Sunday, June 24.
Link: http://www.historichancocksresolution.org/events/lavender-appreciation-day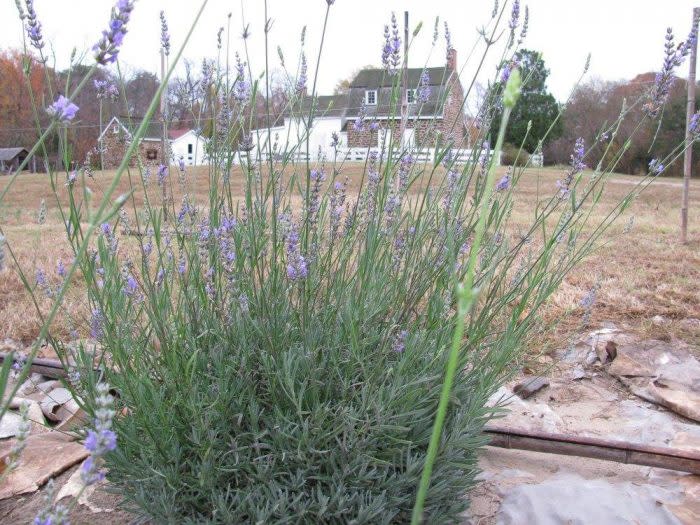 Hancock's Revolution
Searching for the Soul of Annapolis
49 West Coffeehouse, Wine Bar & Gallery hosts this multimedia presentation by former Senator Gerald Winegrad on growing up in the segregated Annapolis of the 1940s-1960s and his extraordinary involvement in soul music. The show will feature the music and photos of legendary soul music performers and the local venues where they performed including Carr's Beach.
Hear the music of soul legends Gerald knew, met, saw or listened to during his youth growing up in Annapolis at 79 West Street next to Asbury United Methodist Church where Gerald experienced gospel music, the precursor of soul music. Learn about race relations, segregation and racial prejudice from the 1940s to 60s and how the performers and Gerald were affected. Soul music helped soothe the wounded soul of Annapolis and broke down racial barriers and this presentation will show you how. Offered Wednesday, June 27.
Link: http://49westcoffeehouse.com/event/gerald-winegard/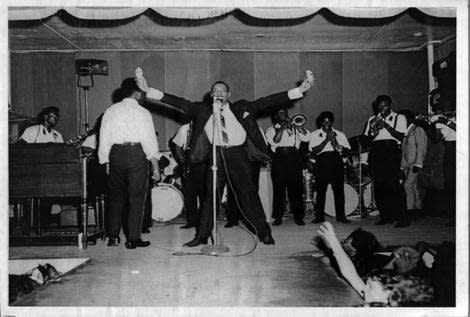 Famed WANN Radio Broadcaster Hoppy Adams at Carr's Beach Where He Arranged for a Teenage Gerald & His Friends to Meet James Brown Between Bandstand-on-the-Beach Shows
Images courtesy of Katie Redmiles