You might be staying home with your moms more than ever or missing them more than ever during this unprecedented time - but one thing remains the same. That special mom in your life deserves to be celebrated! From custom-made gift baskets full of unique goodies, to delectable carryout brunches, our Annapolis businesses are here to make Mother's Day as special as ever this year. Keep reading for six great ways to show your appreciation this year!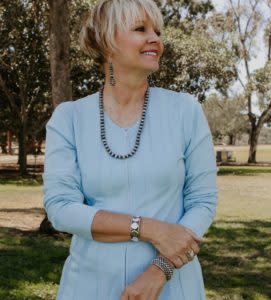 Photo courtesy of allisonsherman4
1. Blanca Flor Sliver Jewlery
With beautiful silver jewlery handmade from designers around the world this boutique, with their flagship store at City Dock in Annapolis, is sure to have something perfect for mom. Blanca Flor Silver Jewlery is currently offering free shipping and 15% off, gift wrapping and a special note for mom! Shop online here.
Photo courtesy of Maryland Ave/State Circle Association Facebook Page
2. Maryland Ave Boutique Gift Basket
Featuring gifts from Barefoot Dwelling, The Old Fox Books & Coffeehouse, Maria's Picture Place and Custom Framing, RASA juice shop, Mango + Main, and Annebeth's, this gift basket is full of finds as special as your mom! You can order this basket for delivery or curbside pick-up on their Facebook page here.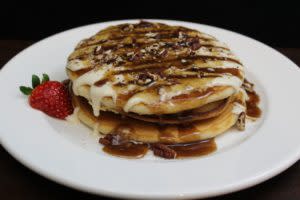 Photo courtesy of Lighthouse Bistro website.
3. Pancake Kits To-Go from Light House Bistro
Make it easy to serve mom a gourmet breakfast in bed this mother's day with Light House Bistro's pancake kit. Available for curbside pick-up on West Street in Annapolis, these kits are selling like hotcakes! Order online here before 5/8!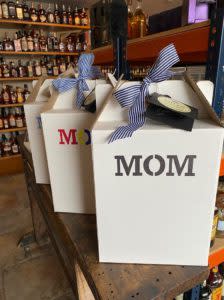 Photo courtesy of Mills Fine Wine & Spirits Facebook page.
4. Grab-and-Go Wine Boxes from Mill's Fine Wine & Spirits
In addition to fun accessories, a custom "Sea Life" gift tray and more, Mill's Fine Wine & Spirits is offering 6 bottle wine boxes for $48. Shop their store and more for curbside pick-up here.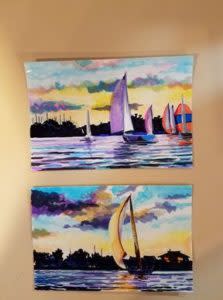 Photo courtesy of Downtown Annapolis Partnership.
5. "Doodles" from Local Artist Cindy Fletcher-Holden
Help raise money for Downtown Annapolis Partnership while gifting mom a one-of-a-kind piece of art from Annapolis artist Cindy Fletcher-Holden for only $10. She is selling what she call "doodles" depicting the picturesque scenes of Annapolis. Order your "doodle" on her Facebook page today!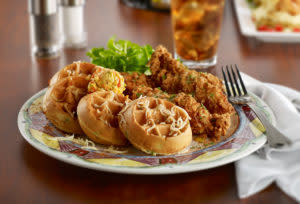 Chicken and Waffles. Photo courtesy of Miss Shirley's Cafe website.
6. Have Brunch Delivered from Miss Shirley's Cafe
Can't make her breakfast in bed this year? That's okay, you can have breakfast delivered from Miss Shirely's Cafe. This award-winning restaurant on West Street Annapolis and other locations throughout Maryland is sure to serve up a breakfast she will love this Sunday. Order online here.
Photo courtesy of simon malls website
Still looking for more? Shop this online gift guide for Mother's Day featuring an assortment of gift ideas from all of your favorite shops at Arundel Mills mall.
Whether you choose to show your appreciation through gifts or food, Annapolis area restaurants and shops have you covered. Shop the full catalog of options at VisitAnnapolis.org. Be sure to confirm availability by contacting the store or restaurant directly.