With spring right around the corner, it's time to start getting ready for the festival and event season in Annapolis. In Annapolis this March, you'll find a slew of major events happening, from the annual Annapolis Restaurant Week, a ton of St. Patrick's Day activities and events, a uniquely-Annapolitan tradition, and the return of the popular Annapolis Film Festival.
We've highlighted a few of these great events below to help you plan your visit to Annapolis this March.
Annapolis Restaurant Week
Foodies of many different tastes are readying their palates for a week of deals and savory dishes during the city's 9th annual Restaurant Week. With more than 40 establishments in Annapolis participating in the event each year, it's the perfect opportunity to try that little-known restaurant you've been meaning to sample, or indulge in local favorites. Fixed-price menus make for an enjoyable tasting of some of the area's most popular restaurants, without consuming your wallet in the process.
This year's Annapolis Restaurant Week (now in its 10th year) is Sunday through Saturday, March 2 to March 10, 2019. Forty restaurants in both downtown Annapolis and the greater Annapolis area will be offering two-course, price-fixed meal selections. Annapolis has become a dining destination over the years and this event highlights some of the areas most popular destinations.
Mardi Gras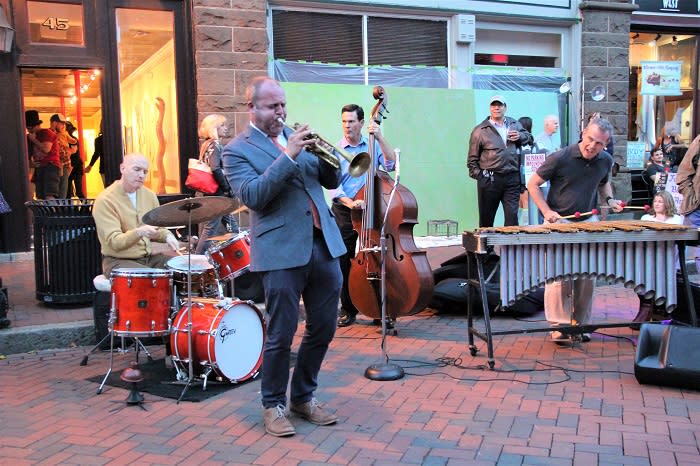 Food and drink will be front and center at the first-ever Mardi Gras at Market Space on March 3. Market House and Market Space restaurants around City Dock will serve up crawfish boil, grilled oysters, shrimp gumbo and shrimp po-boys cooked on outside grills during the noon to 5:00 p.m. event. Hurricanes, Orange Crushes and craft beers from New Orleans will flow as revelers dance in the streets to live Dixieland and zydeco music.
St. Patrick's Day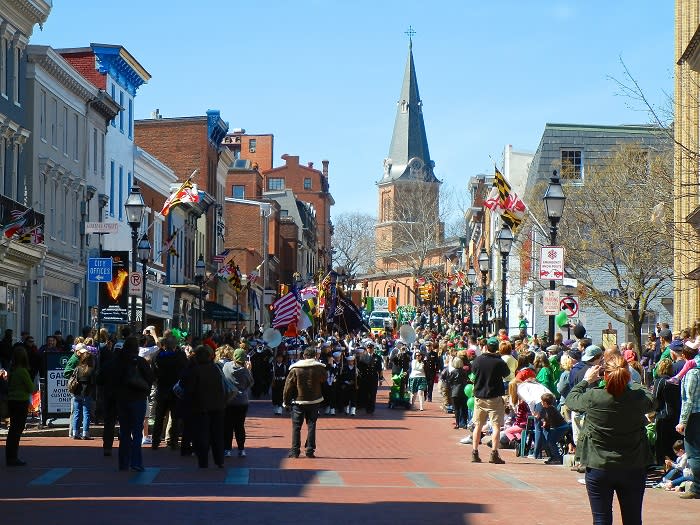 St. Patrick's Day always brings a big crowd to Annapolis on March 17. Restaurants and bars across the city – and the county – are offering traditional Irish fare, Guinness, and drink specials, making for a great way to celebrate the holiday. Events and dining specials (to name just a few) can be found at, Galway Bay, Brian Boru, the Killarney House many and others.
The annual St. Patrick's Day Parade on Sunday, March 11th beginning at 1:00 pm. The parade travels up West Street and down Main Street before ending at City Dock. It's the perfect day to spend with the whole family enjoying the sites before grabbing a bite to eat at the many downtown restaurants.
9th Annual Annapolis Oyster Roast and Sock Burning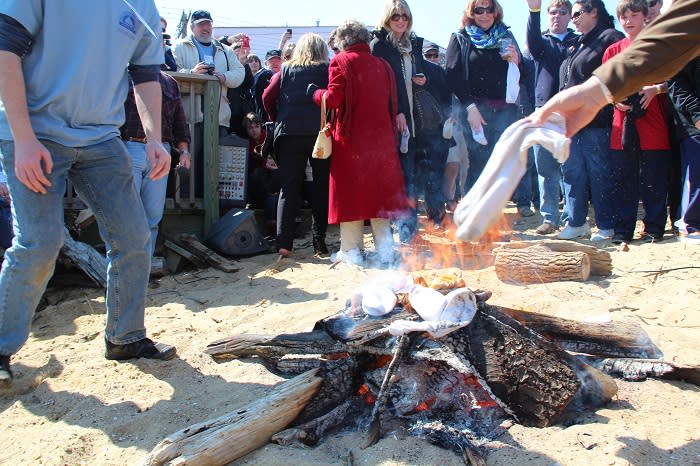 March 24th marks the traditional Annapolis Oyster Roast and Sock Burning at the Annapolis Maritime Museum's Waterfront Campus from noon until 4:00 pm. The quirky event is a celebration of the coming of spring, where residents burn their socks in a symbolic good riddance to winter and a warm embrace of boating season's commencement. It's also a time to celebrate and indulge in the area's favorite bivalve – whether you enjoy your oysters raw, steamed or roasted.
Aside from great food, drinks, and the burning of socks, the locally-loved Eastport Oyster Boys will be performing live music throughout this one-of-a-kind Annapolis event.
Annapolis Film Festival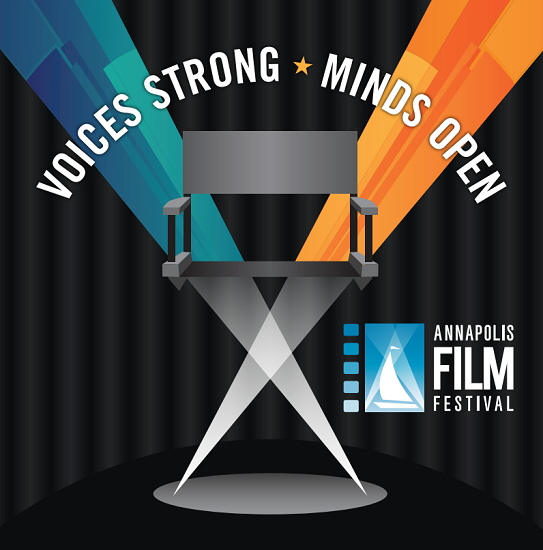 For the 7th year in a row, the Annapolis Film Festival returns to downtown Annapolis from March 21 through March 24. Packed with dozens of domestic and international documentary features and shorts, narrative features and shorts, student films, and full length feature films, the AFF is a must for all movie lovers.
The festival is spread out across the city. It's a great idea to plan ahead and even preview the films before deciding which films you'd like to see, so be sure to check out the Annapolis Film Festival's website for a full list of films.
Maryland Day Celebration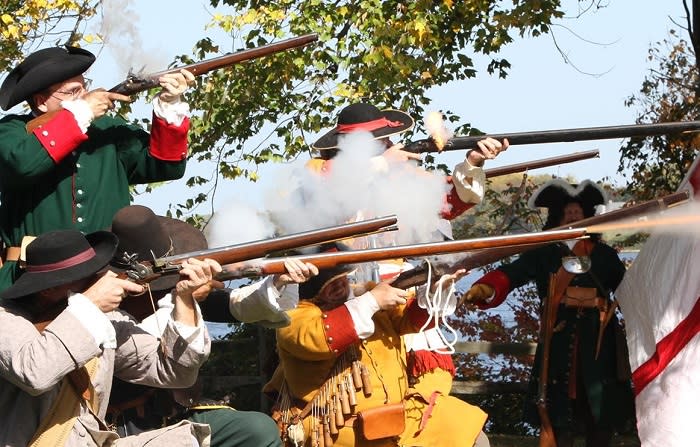 It's Maryland's Birthday Celebration Weekend (March 29-31) and we are showing off the areas historic, cultural, and heritage sites with events all weekend. As part of the celebration all Maryland Day sites are offering free or $1 admission prices for Maryland Day events. So bring the family and friends and visit Annapolis and Southern Anne Arundel County in Maryland. Events include historic tours at Sign of the Hogshead and the William Paca House!
See event website for more information.
Photos courtesy of VisitAnnapolis and the Annapolis Film Festival