The month of August is quintessential vacation time for many of us. If your summer fun finds you in Annapolis and Anne Arundel County, our area heritage sites are a great avenue for finding unique, fun, historic things to do. We dug up our favorite events for this curated list of concerts, premier walking tours, living history and even ice cream sundaes! Whether you're a history connoisseur or not, there's something cool for everyone on our list: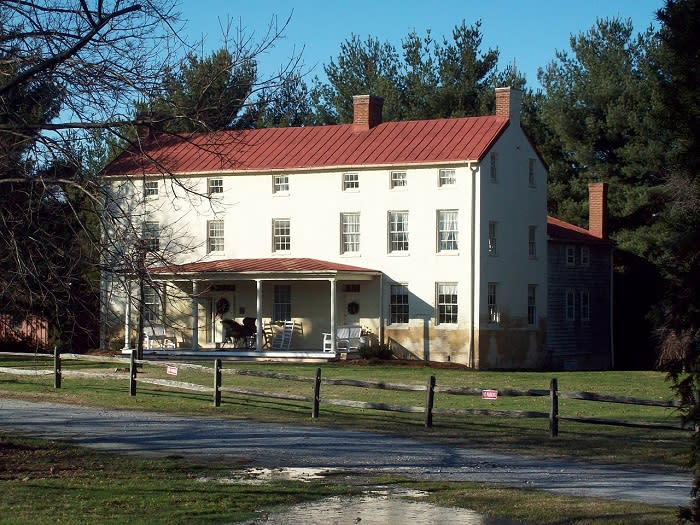 Living History at Benson-Hammond House. Photo Courtesy of Ann Arundel County Historical Society
African American Heritage Tour
It's the final chance this year to take Annapolis Tours by Watermark's African American Heritage Tour. Offered this summer for the Frederick Douglass Bicentennial Celebration, highlights of the tour include the Alex Haley Monument, the Thurgood Marshall Memorial and the Banneker Douglass Museum. Insider Tip: The Thurgood Marshall Memorial is expected to be temporarily disassembled and removed this summer for a year or more while the Plaza undergoes construction. Now's the time to bask in its footprint. Offered Saturday, August 4th.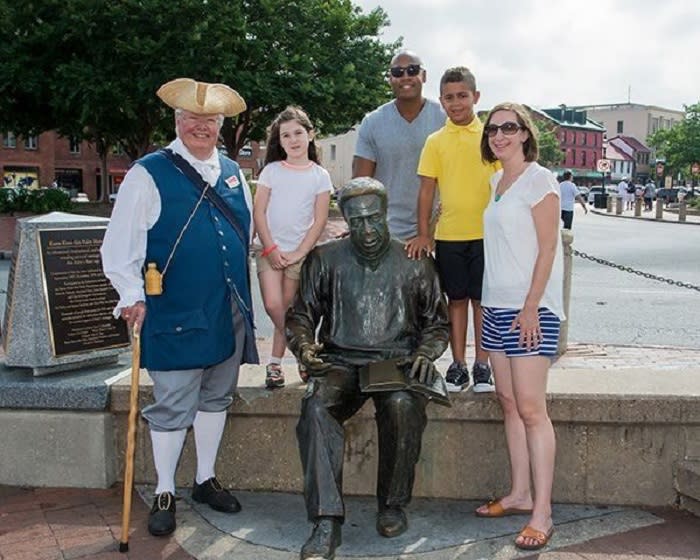 African American Heritage Tour. Photo by Webster Wright.
Historic London Town & Gardens Summer Concerts
The waterfront at Historic London Town & Gardens was once a busy ferry point to Annapolis. Now, it's a beautiful heritage respite overlooking the South River. On Sunday evenings in the Summer, the overlook is turned into a live music venue for concerts in the ornamental gardens. Entertainment for the month of August includes Milkshake for a special family night, Tobias Russell Music, the ShamRogues and Ms. Sara. Food trucks will be on site and beverages are available for sale. Donations and drink proceeds support London Town's programs. Offered every Saturday through the end of August.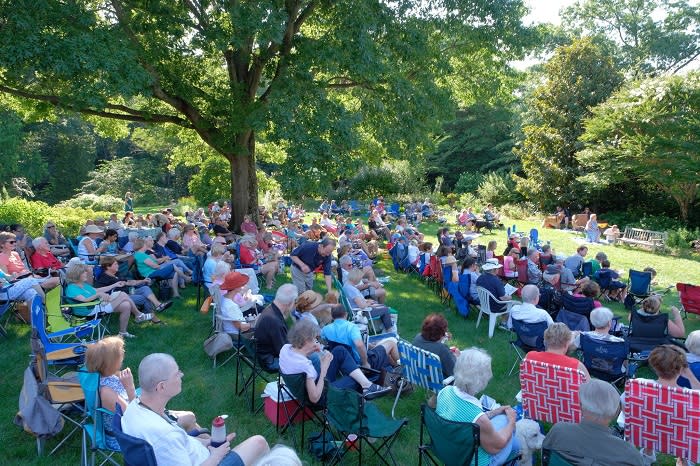 London Town Summer Concerts. Photo by Bob Peterson.
A Living History in Remembrance at Benson-Hammond House
The Ann Arundel County Historical Society will host a Living History Remembrance of life on a farm in the county. Told from the perspective of a woman who was raised on the farm, we join her as she goes back "home" for a visit during the 1940s. She recalls her personal experiences and family relationships. Light refreshments and conversation with new friends and family will be served…just like these folks would have done then. Jellies and preserves will also be for sale. Yum! Offered on August 11.
William Buckland's Annapolis Walking Tour
Known as the crown jewel of Annapolis, the Hammond-Harwood House is also recognized as one of architect William Buckland's finest works. To celebrate Buckland's birthday, House curator Rachel Lovett and researcher Judith Homorsky will step outside the famous front door and offer a walking tour of William Buckland's Annapolis. During this premier event, learn about his life, see his designs firsthand and explore the unique features he created. Offered Tuesday, August 14.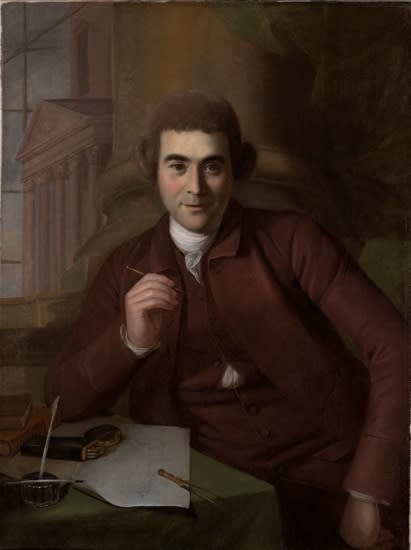 William Buckland's portrait as displayed inside the Hammond Harwood House. Courtesy of Hammond Harwood House.
Sundae Sunday 
The Captain Avery Museum is nestled on the banks of the West River and celebrates our connection to the Chesapeake Bay. On the grounds you'll find rainscape gardens, outdoor exhibits, piers, a historic home and Chesapeake Bay views. Sunday, August 19 will be especially sweet with ice cream Sunday Sundaes available for purchase. Play lawn games, grab a canvas for sketching in the garden, play in the misting tent or just take in the view. Kids will explore the fascinating life of the honey bee through a special program, "A Bee is More Than a Bug." Offered August 19.
Lunch and Learn: The Maryland 400, First Responders in the Revolution
Bring a bagged lunch to the Maryland State Archives for an inspired lunch break. In August 1776, troops from Maryland faced down a large British army at the Battle of Brooklyn, the first major battle of the Revolutionary War. These soldiers, now called the "Maryland 400," took heavy casualties but bought time for the rest of the American army to escape. Who were these Maryland soldiers and what happened to them afterwards? Owen Lourie, Director of the Archives' Finding the Maryland 400 project, will present. Offered August 29. Photo ID required for entry.
Images courtesy of Katie Redmiles