When it comes to warm beverage consumption, most people are either strict coffee drinkers or devout tea drinkers. I think you can be both, but that's just me. We already know Annapolis boasts an impressive selection of coffee shops and places to grab an original house roast to take home, but what's out there for those who prefer a loose leaf Annapolis tea blend? Don't worry there are plenty of local choices out there for you too.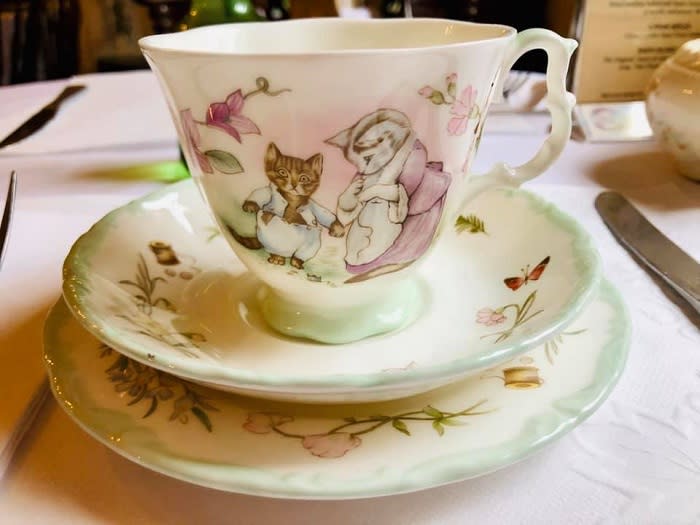 Courtesy of Reynolds Tavern
Channel your inner English elite and stop in for Traditional English Afternoon Tea at Reynolds Tavern. Served daily from 11:00 am-5:00 pm, you can indulge in an array of teas accompanied by sweet and savory faire fit for the Queen. Their delicious selection of food are all made in house and specifically selected to pair well with whichever tea blend you choose. Afternoon tea at Reynolds is the perfect activity to share with out of town guests or a family outing. Due to popularity, Reynolds recommends making a reservation for afternoon tea. You can make a reservation by calling  (410) 295-9555.
Courtesy of Capital Teas
For those who would rather enjoy tea at home, Capital Teas is a great local resource to find the finest ingredients. Their selection includes over 200 specialty teas, including an impressive array of gourmet teas for those looking for something special. If you're ready to take your love of tea to the next level, or gift it to someone in your life, you can sign up for their new Capital Teas subscription box. This sampler includes four hand-selected 1 oz bags delivered right to your home. The subscription is $19.95 per month with shipping included in the price.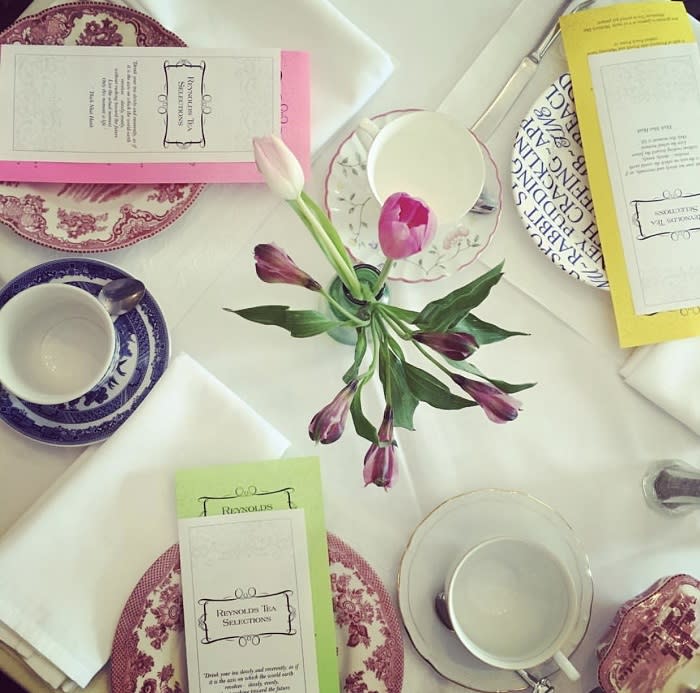 Courtesy of Reynolds Tavern
Grab tea for your tea party at home, new mugs, and pastries to share from Baltimore Coffee and Tea. Stop in to their Towne Centre location and shop their expansive wall of shelves, lined with any tea blend you could imagine. Their signature tea line, The Eastern Shore Tea Company is comprised of many one of a kind tea blends. Enjoy some Maryland themed blends like Black Raven or Baltimore Clipper. Pair your teas with treats like their Sweet Life Biscotti or Mouth Party Caramels, all locally sourced from Maryland establishments.
Images courtesy of Reynolds Tavern, Capital Teas