The holiday time in Annapolis is beautiful, with lights and decorations adorning all of the gorgeous historic architecture, local musicians playing festive tunes, and alpacas hanging out on the street for you to visit. Wait! Alpacas? That's right! During most Thursdays in the month of December, Midnight Madness offers holiday fun downtown that includes live adorable alpacas hanging out in front of the Alpaca International store.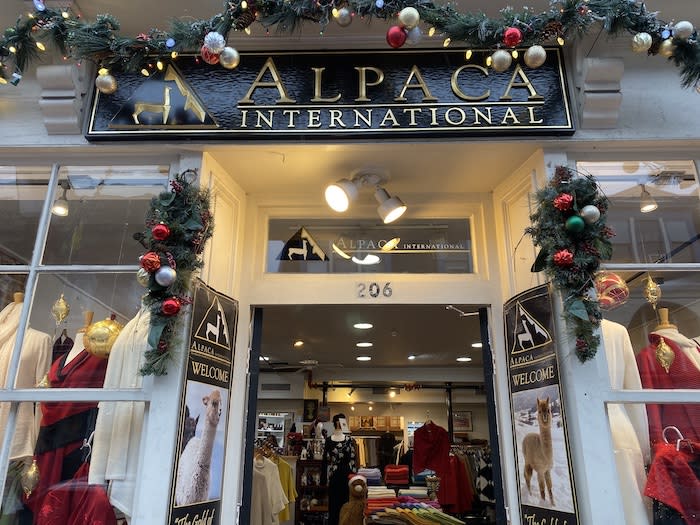 These sweet animals seem to constantly smile and passersby can walk right up, pet, and admire them. But don't walk away right afterward. Now that you've felt that soft fur, it's time to head inside the store where you will discover all sorts of gorgeous attire and accessories. Peruvian owner Zia has put together a curated collection of the highest quality alpaca clothing. Each piece consists only of natural fibers and is fabulous.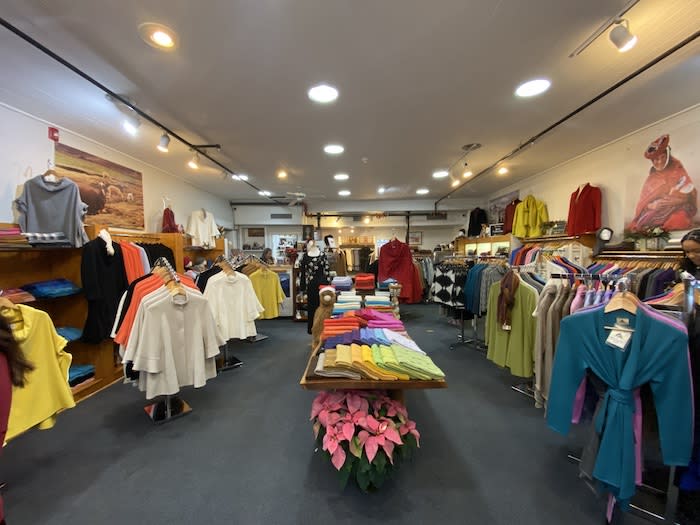 Alpaca clothing is interesting in that while it is incredibly warm, it is also light, and resistant to water. And while the coats, sweaters, and ponchos are exquisite for winter, don't overlook the featherlike scarves perfect for all other seasons. If you are a Navy fan, you are in for a nice surprise as Alpaca International has a whole collection of sweaters, accessories, and even Navy themed alpaca figurines. You will be the best-dressed fan at any event!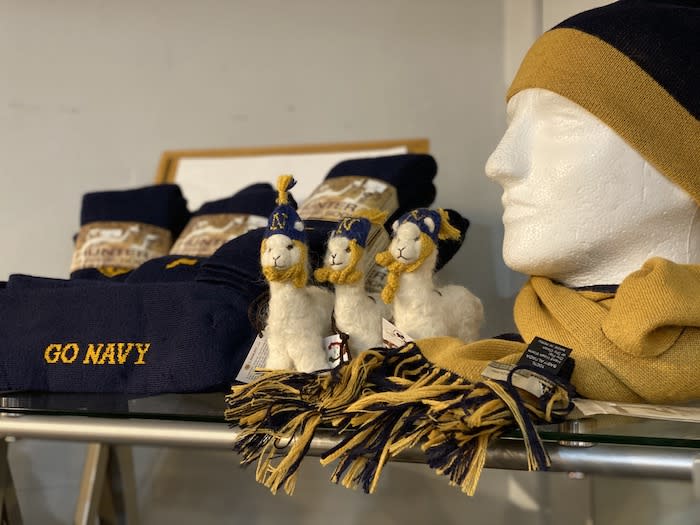 I highly recommend stopping by to meet the three alpacas during Midnight Madness, but suggest even more that you head inside to find gifts for everyone on your list, or perhaps a little gift for yourself.
Happy Holidays!
Alpaca International is located at:
206 Main Street Annapolis, MD 21401 (410) 216-9898 [Home Office]
Store Hours: Monday - Saturday: 10 am to 8 pm Sunday: 10 am to 6 pm