As the air gets crisper and the leaves start to change their color, there is nothing better than taking in Annapolis on foot. On Friday, November 8th and Saturday, November 9th from 5:00 pm-9:00 pm, Historic Annapolis offers the community the opportunity to walk through the historic neighborhoods of Annapolis and tour the inside of select privately owned homes. Every year hundreds of residents and visitors from across the country gather rain or shine for the tour, which helps to raise money for the Historic Annapolis organization.
Historic Annapolis was founded in 1952 to preserve Annapolis' incredible architectural history. In their 67 years, Historic Annapolis has helped to protect hundreds of historic buildings, stopped potentially detrimental construction projects, and worked on chronicling primary artifacts pertaining to Annapolis' history. The secondary aim of the organization is to provide educational experiences and opportunities to engage the community and spread awareness. They have put together numerous programs that aim to make this history accessible, including group tours of their properties: the William Paca House, James Brice House, and Hogshead.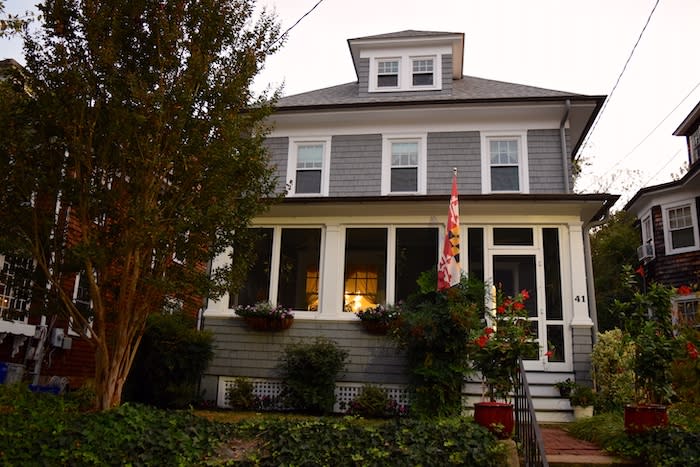 Courtesy of Historic Annapolis
On this 27th year of the event, the tour will go through the Murray Hill neighborhood. Murray Hill is slightly newer than a lot of other neighborhoods in downtown Annapolis. Most of the land was divided between the Duvall and Murray families for much of the 19th century. In 1890, the development of the neighborhood began when James D Murray and attorney George T Melvin began working together. Melvin erected new residential streets and began selling lots in the area he began calling "Murray Hill". While this section of Annapolis was not originally included within the historic district boundaries drawn in the late 1960s, some parts of the neighborhood have been included in later expansions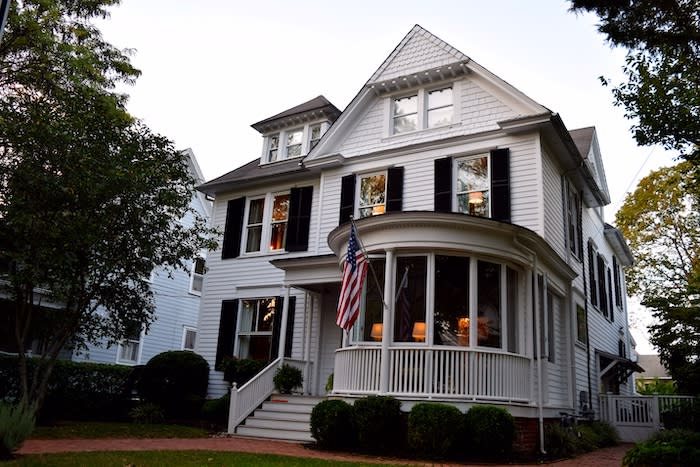 Image courtesy of Historic Annapolis
Evoking the impending festive spirit, people stroll through the neighborhood lighting up the streets with their flashlights and guided by their guide books. In their guidebooks, they will find ten homes within Murray Hill which will be featured, all different from the last tour that went through this neighborhood. Nine of these homes are open to anyone with an  Annapolis by Candlelight pin and one will only be accessible to people who have bought the Historic Annapolis membership.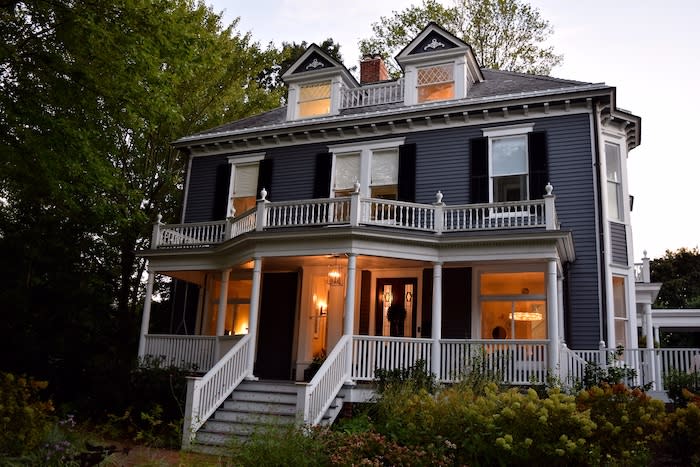 Image courtesy of Historic Annapolis
After the tour, those with an Annapolis by Candlelight button will receive discounts at select Annapolis restaurants. Once the list of the participating restaurants has been finalized it can be found on the website, as well as in the program received at the event.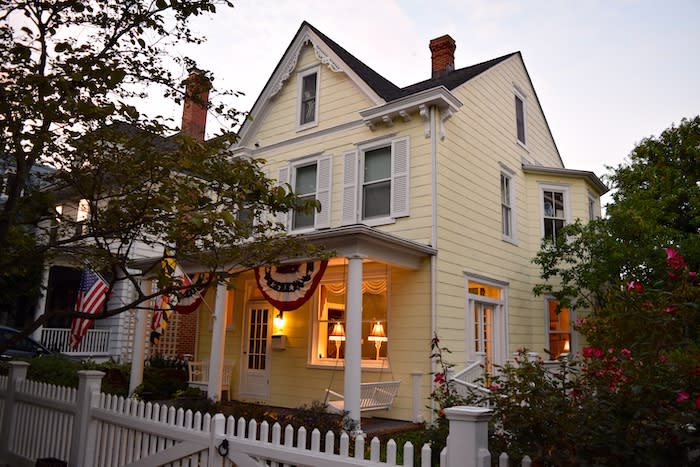 Tickets for the event are $35 for General Admission and $30 for those with a Historic Annapolis Membership. Both price points will be raised to $40 after November 4th. If you would like to purchase a membership, there is a special attached to this tour: for $125 you receive two tour tickets and a membership at the Sponsor level, a $100 value. The membership includes exclusive deals and admissions to certain Historic Annapolis events, as well as a Smithsonian Affiliate Membership. 
If you wish to get involved in the mission of Historic Annapolis, they are always looking for volunteers. If you would like you can also volunteer at Annapolis by Candlelight. To purchase tickets for Annapolis by Candlelight 2019, click here.