Crabcakes and boating, that's what Annapolis does! Cruising the waterways around Annapolis is a favorite activity during the summer months for both locals and visitors.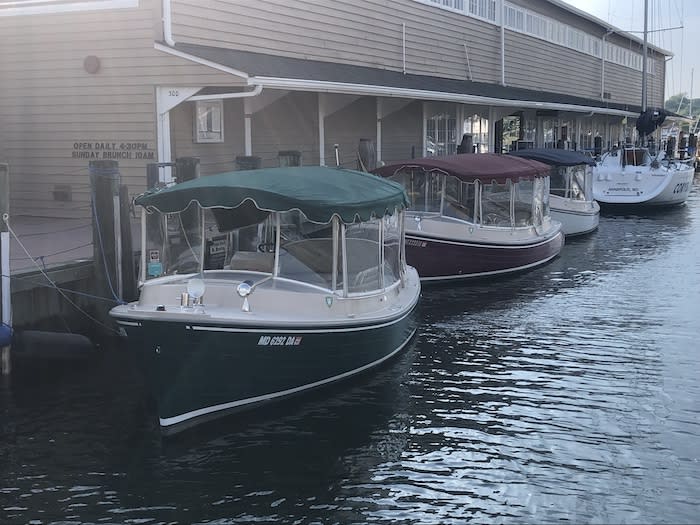 Image courtesy of author
They say the two happiest or best days of a boater's life are the day they buy a boat and the day they sell it. It can be a real burden on your wallet to own a boat, and for most of us, not a viable lifestyle choice. But we all know that FOMO (fear of missing out) feeling when we see a group of friends enjoying an afternoon on the water. Annapolis Electric Boat Rentals offers the cure for the dry land blues!
Located in Eastport, Annapolis Electric Boat Rentals are eco-friendly, battery operated and offer a peaceful experience for a special occasion or simply a sunny Saturday. Up to ten people of all ages can cruise for one to five hours in perfect weather, but if one of those summer storms rolls through, there is a fully enclosed window system to keep you dry. No afternoon is complete without plenty of good eats and drinks. Bring your own food and beverages (including alcohol) or order from the local cafe Bread and Butter Kitchen to get the full boating experience.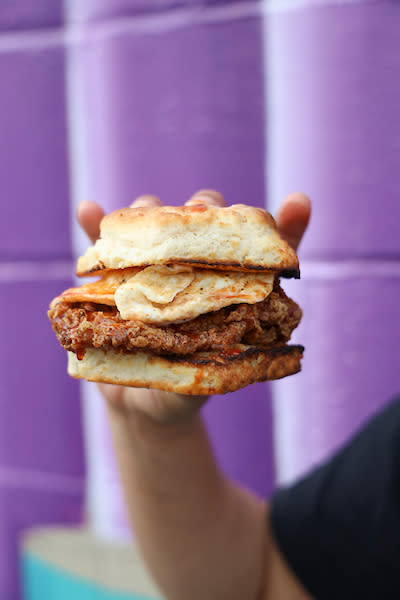 Image courtesy of Edible DC
When you return from your adventure, be sure to check out Eastport a bit more. Known as the laid-back, maritime district of Annapolis, Eastport is where you can touch the Chesapeake - stick your toe in the water at one of the many street-end parks, rent a canoe or a kayak for a 'duck's-eye' view of the Harbor, or get immersed in our watermen's heritage at the Annapolis Maritime Museum. Once you're in Eastport, you can't miss out on "Restaurant Row." Boasting a couple of Annapolis' favorite local dining spots serving up fresh seafood along with great steakhouses, it's the perfect place to get away from the bustle of downtown. It's also one of the only areas where you can dine right against the water, enjoying a great meal while watching the sun dipping behind Annapolis. With great food and live music along with rooftop and waterfront dining, Eastport is a great choice when looking for another side of Annapolis, especially after your day on the water with Annapolis Electric Boat Rentals!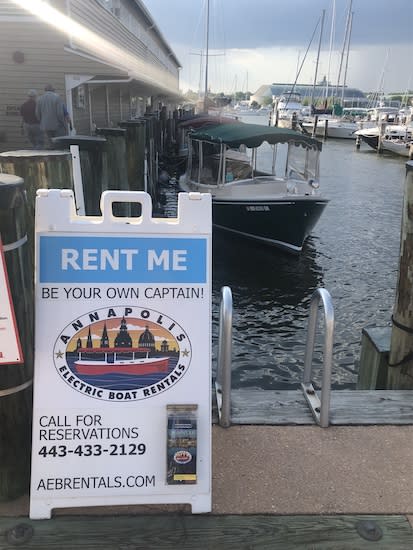 Image courtesy of author
Annapolis Electric Boat Rentals is an easy and fun way to get on the water with friends and family. Whether you're celebrating a birthday, anniversary, corporate outing or a party just because it's summertime, these vessels will take you where you're going at just the right relaxing pace. Reserve your ride online and meet your crew at the dock next to Chart House in Eastport to start the adventure!