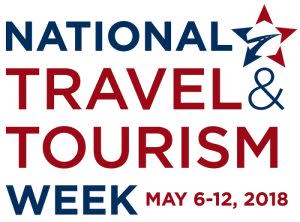 The U.S Travel Association's 35th Annual National Travel and Tourism Week (NTW) is May 6 – 12. Each year, the event works to unite communities across the country by reflecting on the meaning of travel and its connection to jobs, economic growth, and personal well-being.
The U.S. Travel Association has themed this year's Tourism Week "Travel Then and Now." Destinations across the country are helping to promote the beauty of the United States and its unique attractions that have evolved over the years. Check out their video HERE.
In 1608, English explorer Captain John Smith discovered a Chesapeake Bay that took his breath away. He wrote, "Heaven and Earth never agreed better to frame a place for Man's habitation."
Today, the Chesapeake Bay continues to be one of Annapolis and Anne Arundel County's most popular attractions. It boasts beautiful views and countless experiences, all at our doorstep – making Annapolis and Anne Arundel County among Maryland's top destinations. It's not surprising that countless visitors annually come to see, explore, and experience all that the Bay has to offer.
As stewards of the Chesapeake Bay, we can't take it for granted. In the early 1980s, its health was deteriorating, and the Bay's commercial and recreational viability was on the decline. The Chesapeake Bay Foundation graded North America's largest estuary a 23 out of 100 in 1983, prompting the Environmental Protection Agency to add it to their "dirty waters" list.
It was time for action. The City, local businesses, environmental organizations – including the nonprofit Chesapeake Bay Foundation and Chesapeake Conservancy (established in 2009) – and area residents have worked for decades to turn the tide and improve the quality of this treasured natural resource. Their efforts are paying off with improved water quality and the creation of cutting edge technology that helps to maximize conservation efforts. Based in Annapolis, the Chesapeake Conservancy has teamed up with the National Park Service on a Find Your Chesapeake website designed to link individuals with "on the water" recreational opportunities throughout the 64,000-square-mile Chesapeake Bay region.
In keeping with National Tourism Week's "Then and Now" theme, we're focused on remembering the "then" of the Chesapeake Bay that John Smith experienced, and we're working to ensure that the "now" and future course of the Chesapeake Bay is a return to the pristine ecological treasure Smith praised in his journal. With the help of Annapolis Green, Visit Annapolis and Anne Arundel County (VAAAC) is promoting a week of environmental initiatives designed to help preserve and protect the health of the Chesapeake Bay and enhance the appeal of the destination.
Plan to join us for the following National Travel and Tourism Week activities:
Saturday, May 5 9:00 a.m. – 11:00 am "Clean Your Block Party" As a Keep America Beautiful affiliate, Annapolis Green is partnering with the City of Annapolis and community leaders and organizations to coordinate #CleanYOURblock efforts as part of the nationwide "Great American Cleanup". See how you can take part in the "Clean Your Block Party" HERE.
11:00 am –1:00 p.m. Open House with Mayor Gavin Buckley at the Annapolis Visitors Center (26 West Street) As part of its ongoing effort to support green initiatives, VAAAC is announcing its new Elkay permanent water refill station. Located at the 26 West Street Visitors Center, the station makes it easy for visitors to fill reusable bottles with free filtered water, helping to eliminate single-use plastic bottles that make up much of our nation's recyclable trash.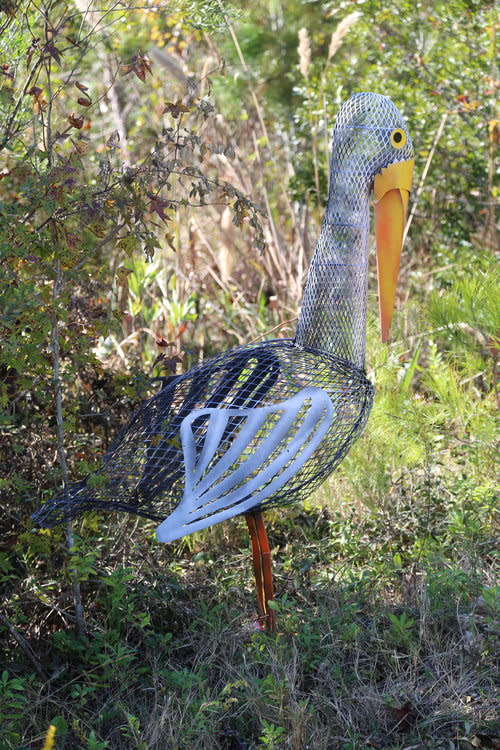 Continuing with the day's environmental theme, Mayor Buckley will head outside for the dedication of a 7' x 48" Blue Heron sculpture that the City of Annapolis plans to install in the surface parking lot behind the Visitors Center prior to National Travel and Tourism Week. Created by Jim Swaim of the North Myrtle Beach, South Carolina Company, Environmental Sculptures, the heron's body is designed to be filled with picked-up trash as a way of encouraging visitors to pick up after themselves. Debris from the morning cleanups will be the first trash inserted into the new work of art.
Tuesday, May 8 Green Drinks Annapolis Event at BAROAK inside the Loews Annapolis Hotel. Join local residents for a networking reception from 5:30 p.m. to 7:30 p.m. Learn More
May 6 - 12 As part of its "Don't Suck. #SipResponsibly" campaign, Annapolis Green is working with area restaurants to encourage the use of paper instead of plastic straws. Restaurants can do their part to help cut down on the use of plastics by presenting straws only upon request – and including paper, rather than plastic, straws in their inventory. Everyone can help spread the word on social media by sharing how single-use plastics are a thing of the past. Use hashtag #SipResponsibly.
Anytime Planning a trip to the City of Annapolis? Keep with the green theme and support local businesses that have a green certification. Find green certified hotels HERE and green certified restaurants HERE.
Learn more about Green Businesses at Maryland Green Registry, the State's standard for green recognition programs.
Annapolis Green
Annapolis Green is an organization that looks to connect, inform, and inspire the greater Annapolis community to care for the environment, live more responsibly, and create a more beautiful and thriving community. Their overarching goal is to make Annapolis the greenest city in Maryland. Once a month, Annapolis Green brings together a diverse group of industry leaders to share information on how to lead an environmentally-minded life, both personally and professionally. To learn more, visit Annapolis Green online.