Where shall we go – for breakfast, for lunch, for dinner? The choices are delicious and the prices right if you are lucky enough to be in Annapolis, Maryland between March 2 and 10. More than 40 restaurants in the state's capital are gearing up for Annapolis Restaurant Week, extended this year to be bookended between two weekends. Mark your calendars and Ipads for March 2-10, and match your flexible travel dates to this highly rated culinary promotion. The week of dining out bargains feature two-course breakfasts ($12.95), two-course lunches ($15.95), and three-course dinners ($35.95) from special prix fixe menus. Value add-ons include some special deals on wine, some free parking, live music, and the chance to enjoy southern hospitality in a sophisticated city with a small-town vibe.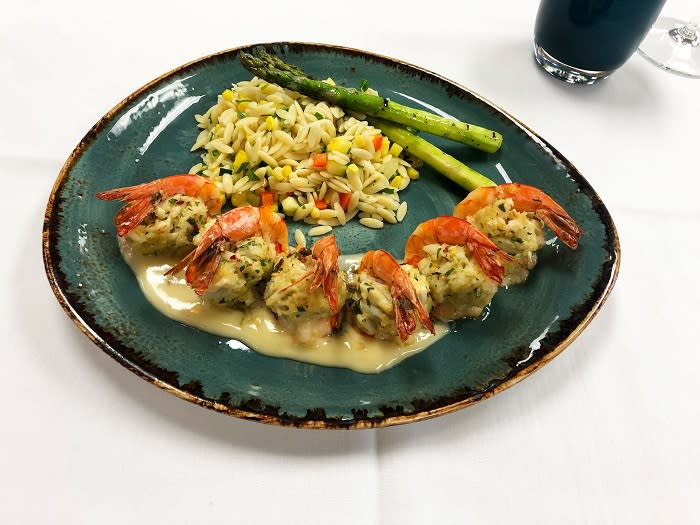 Courtesy of Chart House
As your online Annapolis contact for all things food and wine, I have been researching around to find the best deals and the most enticing menus available during this special celebration of good tastes. As competition among restaurants intensifies in the area, local chefs are stepping up their game by offering both trendy and traditional food choices that reflect the bounty of the Chesapeake Bay. Most of the restaurants participating in Restaurant Week 2019 can accommodate vegetarian and gluten-free diets.
Courtesy of Middleton Tavern
The goal of Annapolis Restaurant Week is to infuse some new life into a typically show season. Marketing genius Tim Zagat and noted Manhattan restaurateur Joe Blum (think Tavern on the Green, Four Seasons, Rainbow Room) launched the original event in 1992 to coincide with the Democratic National Committee Convention in New York City. It was a smash – and as word of its success spread beyond the Big Apple, "restaurant weeks" became an annual event in cities nationwide. Prime sponsor of the Annapolis event is the Downtown Annapolis Partnership.
City Dock Area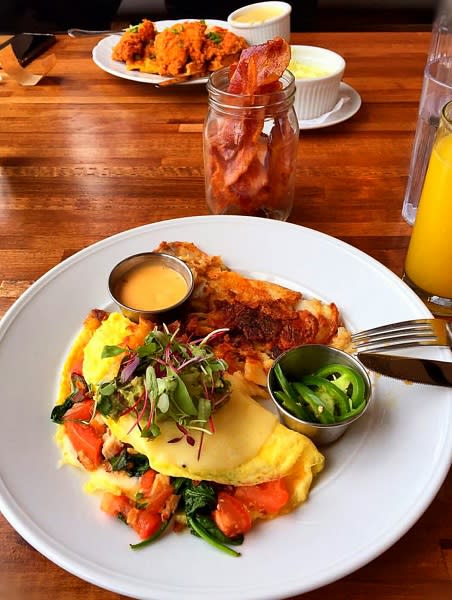 Iron Rooster
One way to get in the spirit of the season is a visit to the new Annapolis Market House at the City Dock, open daily except Tuesday and Wednesday. Lobster salad and fried oysters are starter choices at dinner, with main course options of cioppino, salmon, and pork tenderloin. In the same downtown dockside neighborhood have breakfast-all-day at the popular Iron Rooster; choose a surf and turf dinner (6 oz filet plus crab cake) at McGarvey's Saloon and Oyster Bar; warm up before one of four fireplaces with black bean soup and an oyster shooter at the historic Middleton Tavern.
Main Street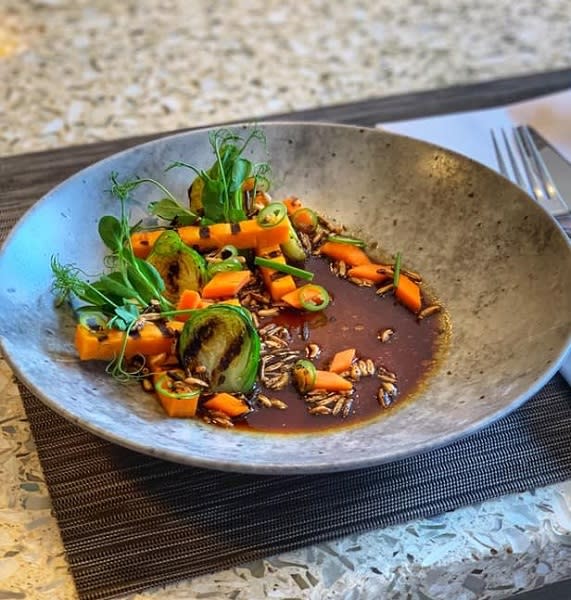 Courtesy of Preserve
Buddy's Crabs & Ribs, upstairs at 100 Main Street, is best visited with children in tow. Keep walking to 156 Main to find the iconic Chick and Ruth's Delly, famous for home-style breakfasts, one of our town's best crab cakes, and authentic deli sandwiches named after local politicians. Chef-owner Jean Louis of Café Normandie, at 185 Main, has been serving the discerning for more 30 years with authentic French cuisine. Beef bourguignonne, trout almandine, asparagus and crab omelet are on the special lunch menu. For dinner, osso bucco, New York strip, duck with raspberry sauce or bronzini and house-made pastries for dessert. Give this one five stars. Preserve, a small eatery across the street, caters to adventuresome vegetarians with sophisticated palates. Chef-owner Jeremy Hoffman and his wife Michelle, both CIA-graduates, have brought fermentation to the fore and linked up with local providers to create one of the most interesting menus in town.
West Street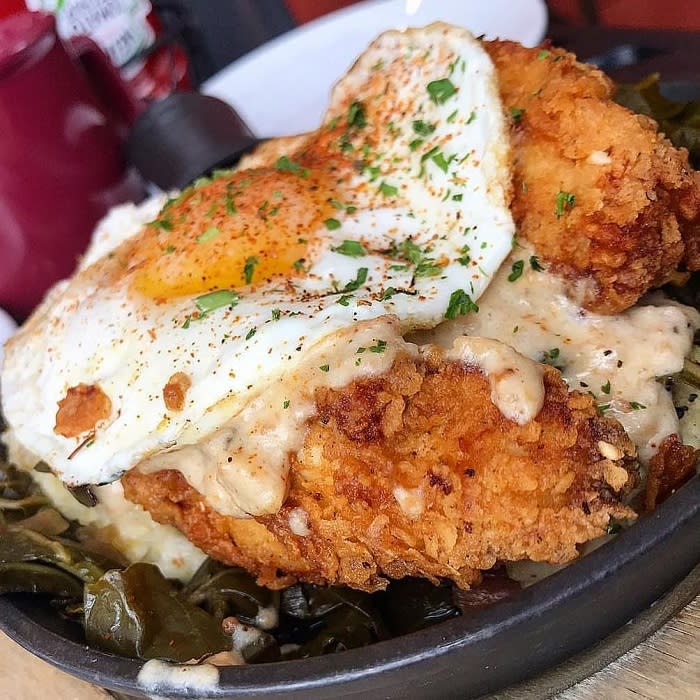 Courtesy of Miss Shirley's Cafe
Reynolds Tavern on Church Circle is a must- stop for history buffs. Warm up downstairs in the fire-lit 1747 Pub (great burgers and brews) or two upstairs dining rooms. Italian cuisine stars at Luna Blu, 36 West Street, where half-price wines on Mondays and Wednesdays enhance the special menus still being refined. Rams Head Tavern (33 West Street), one of the region's biggest music venues, is a player in Annapolis Restaurant Week 2019, as is Metropolitan Kitchen and Lounge (75 West Street), serving breakfast on both weekends only, lunch and dinner prix fixe all other days. Lemongrass (67 West Street), stands out for its authentic Thai cuisine and will participate in Restaurant Week, as will Lemongrass Too, its sister restaurant in the mini-mall on Housely Road. Elaborate breakfasts are the big draw at Miss Shirley's Café and first-rate Italian food and wine attract knowledgeable diners to Carpaccio Tuscan Kitchen (a grilled double-cut pork chop, eggplant parmesan and salmon over crab bisque risotto are on the fixe fix dinner menu) – both housed at the #1 Park Place address on outer West Street. Press on and discover the popular family-owned Paul's Homewood Café, still working on their 2019 Restaurant Week menu, which will feature their popular Greek specialties and made in house desserts.
Note Worthy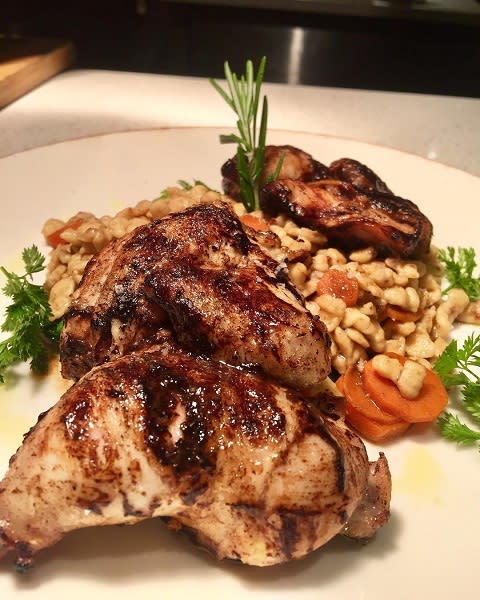 Courtesy of Flamant
Lunch or dinner at Flamant (17 Annapolis Street), the original creation of Belgium-born chef-owner Frederik de Pew, is bound to be one of the most coveted reservations during this year's celebration of food and wine. Come to this quaint cottage for a prix fixe lunch of grilled bratwurst, ginger carrot risotto and a dinner menu feature chicken liver mousse with pickled figs, salmon steak with a confit of savoy cabbage, pork schnitzel or cauliflower strudel with lemon preserves. Desserts for each menu are either Belgian chocolate mousse or bourbon gelato with chocolate sauce and whipped cream. Add $20 for wine pairings of prosecco or chardonnay.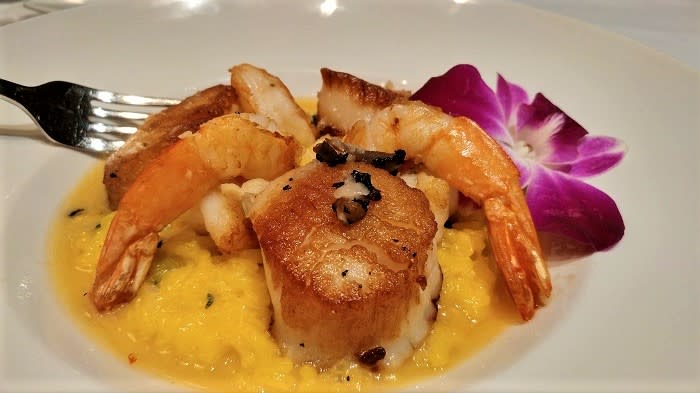 Courtesy of Harry Browne's
Harry Browne's on State Circle, a popular spot for legislators, has one of the week's most appealing lunch and dinner menus: Lobster tail with crabmeat stuffing is on both listings, served with asparagus risotto; bacon-wrapped meatloaf is on for lunch, with London broil, duck confit and limoncello chicken featured for dinner. Owner Rusty Romo celebrates 31 years in business this year.
Courtesy of Sam's on the Waterfront
Sam's on the Waterfront, at the heart of the upscale residential condo complex on Chesapeake Harbor drive, may be beyond the downtown scene but worth discovering by boat or car. Sam's spectacular water views of the bay are rivalled only by those spanning the Severn River at the Severn Inn tucked away under the Severn River Bridge opposite the Naval Academy. Both establishments will be part of Annapolis Restaurant Week.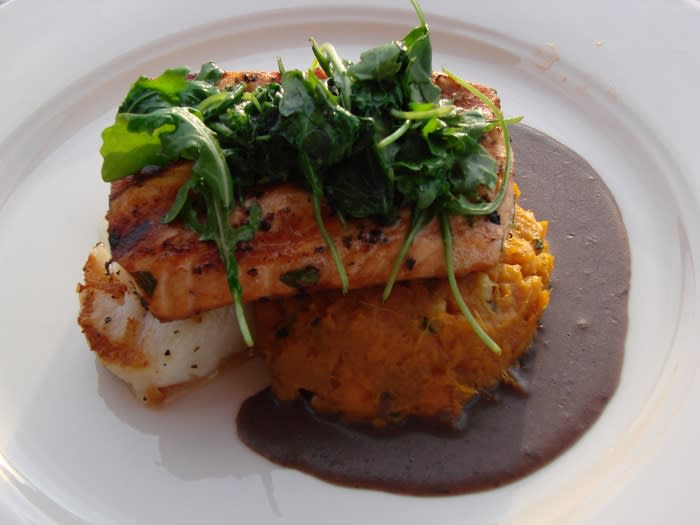 Carrol's Creek Cafe
Cross the bridge and discover Eastport, an Annapolis neighborhood rich with restaurants. Blackwall Hitch, on the corner of Sixth Street, has a generous prix fixe dinner menu offering a 6-ounce top sirloin, chicken carbonara, shrimp and grits and a veggie risotto as entrée choices and a multi-layered red velvet Smith Island cake for a sweet finish. (Note: This high-end establishment is known for its oyster bar and communal table as well as a lively bar scene and rooftop deck). Check out the Annapolis Chart House, O'Leary's Seafood Restaurant (consistently superior) and Carrol's Creek Café, a stylish waterfront family-owned establishment whose reputation is still shining after more than 30 years. Ruth's Chris Steak House, one of most elegant franchises (and locally-owned) is all in for Annapolis Restaurant Week. (Note: The locally-owned franchise is known for its weekday happy hours – food and wine choices for $9).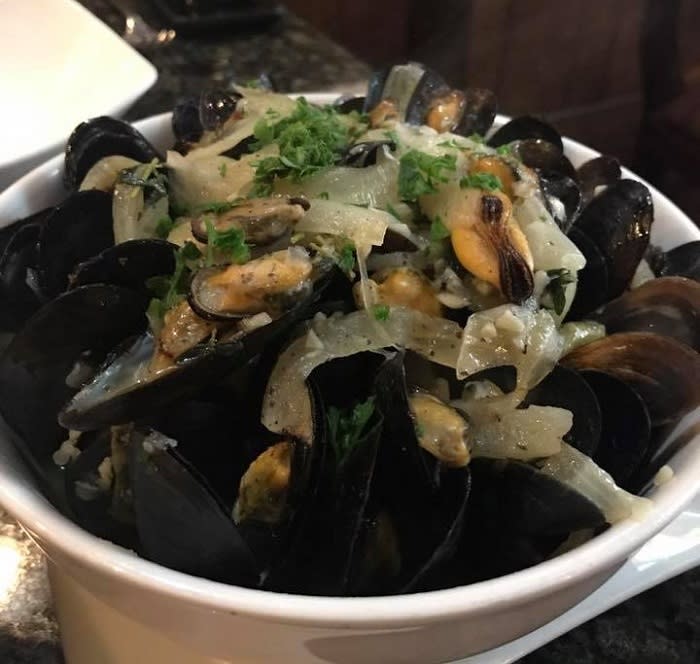 Courtesy of Paul's Homewood CafeA contagious senses of anticipation electrifies the atmosphere in the kitchens of our restaurant community as we prepare for the 11th Annapolis Restaurant week. Expect a warm welcome, special culinary treat, savvy wine selections and prices that will make you happy. And, by the way, no politics permitted at the table.
Images courtesy of VisitAnnapolis.org, Chart House, Middleton Tavern, Preserve, Miss Shirley's Cafe, Flamant, Harry Browne's, Sam's on the Waterfront, Carrol's Creek Cafe, and Paul's Homewood Cafe