We are living in an unprecedented time right now. It seems like just yesterday that thousands of us gathered in downtown Annapolis to watch the St. Patrick's Day Parade before gathering became, well, illegal.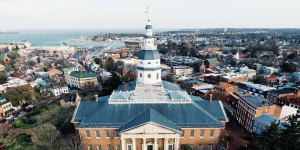 Photo courtesy of VAAAC
So, what are we to do now? Well, Annapolis and Annapolitans are nothing if not innovative, able to bend and sway with the times, as challenging as they are right now.
If you're missing some of your favorite in-person events for you or your kids - never fear; here is a list of things that you can still do from the quarantine, I mean comfort of your own home.
Department of Aging & Disabilities Activities
The Department of Aging and Disabilities is streaming a daily message, arts & crafts, exercise, and virtual socialization to help keep people safe, connected and informed.
Maryland Hall
Maryland Hall's current exhibit: "Unnatural Causes: Art of a Critical Nature" can now be viewed online. Also, check out the daily free mini "QuaranTiny" concerts in conjunction with Live Arts Maryland.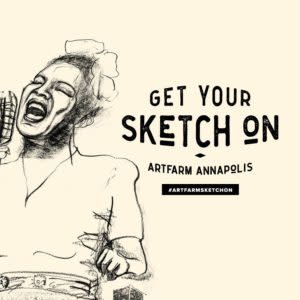 Photo courtesy of the author.
Art Farm Annapolis
Art Farm is holding a weekly sketch challenge encouraging anyone to post personalized art using the tag #artfarmsketchon.  Staff will collect all the amazing art and post it to the website.
Pure Barre Annapolis
Your dog called and said he can't handle 10 walks a day. Need a new workout? Pure Barre Annapolis has unlimited online classes available for $5/day including access to the entire archive of classes.
Anne Arundel County Library
The library offers an abundance of online events such as: Facebook Live Storytime, True Crime Discussion, Spring Poetry Series, and Babies in Bloom story time for the little tykes.
Naptown Sings
Naptown Sings is a wonderful place that now offers singing and instrument lessons for all ages online. Check them out if you're interested in voice lessons or want to join the glee club. "Drop-in" opportunities are available.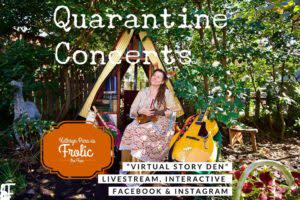 Photo courtesy of the author.
Frolic the Fox
Little ones can now enjoy Kathyn Para as Frolic the Fox, on Facebook and Instagram from her "virtual story den". Enjoy interactive songs, ditties and stories for children.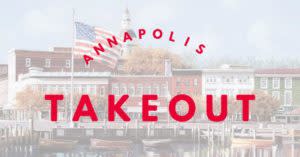 Photo courtesy of Annapolis Takeout Facebook group.
Annapolis Takeout
In response to the restaurant industry screeching to a grinding halt, many area restaurants are doing their best to thrive in a purely take-out manner. Some good souls got together and created this Facebook group that serves as a clearinghouse for all participating restaurants so everyone knows who's cooking. After all, we may be in lockdown mode, but Taco Tuesday, Pizza Friday and Crab Cakes everyday still live on.