Baby it's (getting) cold outside, which means lights will soon be strung, menorahs lit, carols rehearsed and presents wrapped. Annapolis has always been a festive city, and this holiday season is no different. If you're looking for a way to escape the cold, check out these holiday events, which range from theatre to music, and from dance to celebrations of culture.
It's A Wonderful Life: A Live Radio Play at The Colonial Players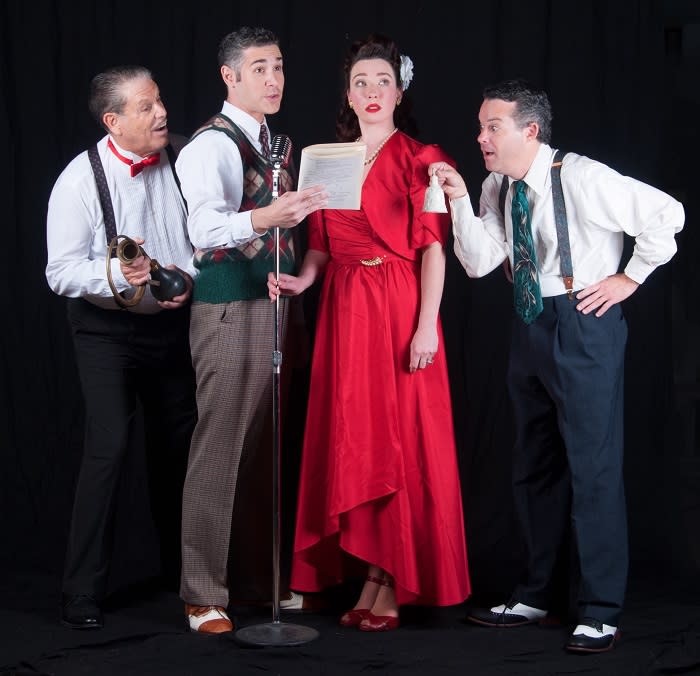 Photo by Rachel Parker
We all have those films we love to watch around the holiday—How the Grinch Stole Christmas, A Christmas Story and of course the classic, It's a Wonderful Life. This radio play adaptation of the 1946 film is set in a 1940s radio studio. Director Scott Nichols, who's always loved the film, especially its uplifting message, says his favorite part of directing the show was giving the actors a chance to develop their many roles. Five actors play all the characters (and there are many of them) and perform the sound effects. For tickets, visit thecolonialplayers.org.
Ballet Theatre of Maryland, The Nutcracker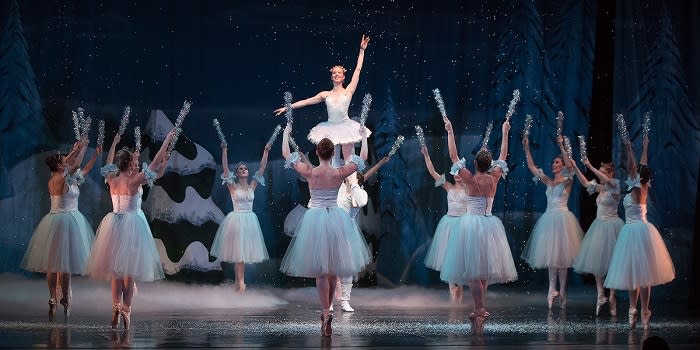 Nick Eckert Photography
Growing up, I never missed a chance to see Ballet Theatre of Maryland's, The Nutcracker. I was enchanted by the story – a young girl is whisked away to a magical kingdom where fairies, sweets, princes and giant mice dance to the music of Tchaikovsky. Catch the performance in the beautiful theatre at Maryland Hall, BTM's residence, or at Modell Performing Arts Center at the Lyric in Baltimore. Click HERE for tickets.
Chanukah Bash Celebration at Kneseth Israel
Whether you're new to town or you've lived in the area, you might not know about Congregation Kneseth Israel's Chanukah Bash Celebration. This is the second year of the Kneseth Israel event. The Bash will include Havdalah – the service marking the end of the Sabbath, live Klezmer music, Israeli dancing and a concert by the Kneseth Israel Choir. Meet new friends and neighbors, dance, enjoy latkes, doughnuts and an ice cream bar as you celebrate the Festival of Lights. For tickets, go to www.knesethisrael.org.
A Christmas Carol at Annapolis Shakespeare Company
Photo by Joshua McKerrow
Fans of the classic Dickens story will find the Annapolis Shakespeare Company's version of the story faithful in language, plot and feeling. Artistic Director Sally Boyett and Resident Director Donald Hicken, whose adaptation of Alice's Adventures in Wonderland premiered to rave reviews earlier this season, adapt this version of Dickens' cherished story. The production includes lively music and dancing authentic to the period. Click HERE for tickets.
Handel's Messiah at St. Anne's Church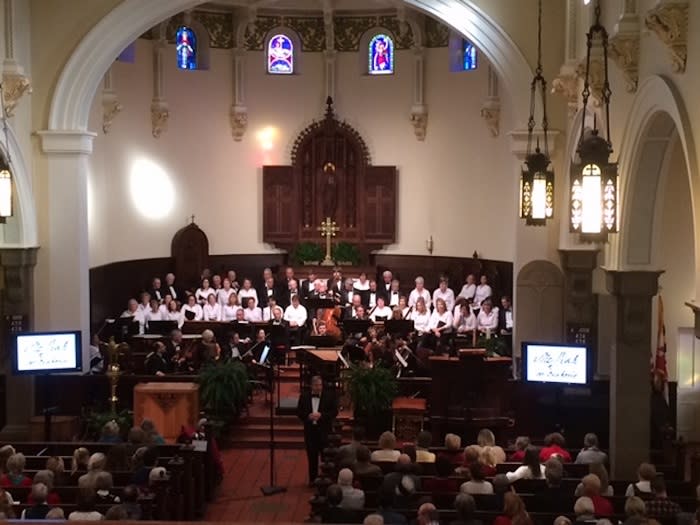 Handel's Messiah has been performed for over 200 years, and parts of the oratorio can be heard in many chapels, concert halls and public squares around the world. Live Arts Maryland, a performing arts non-profit which includes the Annapolis Chorale and Chamber Orchestra, will perform Part I and selections from Parts II and III at St. Anne's Church in Historic Annapolis. Music Director J Ernest Green explains what makes performing in St. Anne's so special: "There is an extraordinary sense of history at St. Anne's, which, coupled with its wonderful acoustics, make it an ideal place for presenting and seeing concerts of this type." If you feel like bursting into song yourself, there will be a sing-a-long during one night of performances, music provided. For more information on performance dates, tickets, and directions to the Church, click HERE.
End-of-the-Year Kwanzaa Celebration at the Banneker-Douglass Museum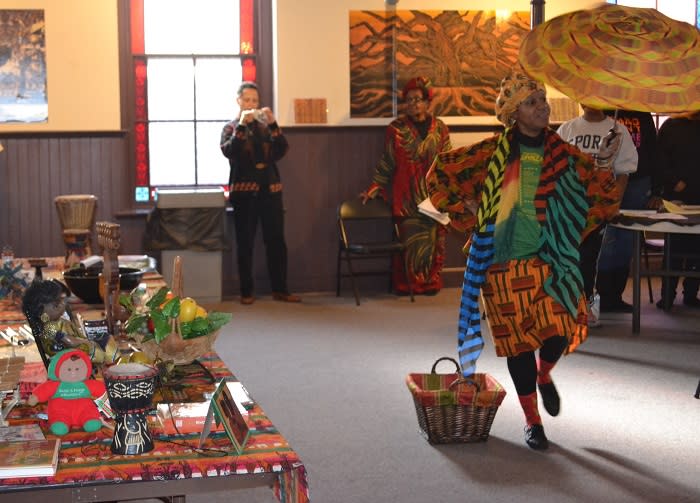 Photo courtesy of the Banneker Douglass Museum
Kwanzaa celebrates African heritage and African American culture. The Banneker-Douglass Museum in Annapolis, Maryland's official museum of African American heritage, is hosting its annual Kwanzaa celebration. This year, the theme is Sankofa – Honoring Our History and Paving Our Future. Be a part of the Libation and Candle Lighting Ceremony, watch performances by ConneXions Repertory Company and join in a Folk Doll-making activity. Free to the public, reservations encouraged. Click HERE for more information.