In keeping with necessary precautions to maintain social distance and avoid indoor areas, there's an arts and crafts exhibit in progress right now, where you can safely window shop for art by local artists and crafters. While viewing the exhibit you can easily launch the Virtual Pop-Up Store by scanning the bar code in the windows with your phone.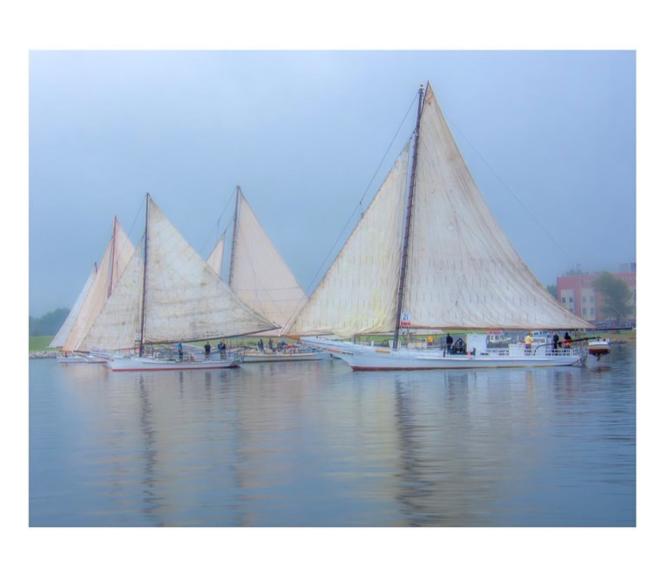 "Cambridge Skipjack Race" by photographer Glenn Thompson.

 

The exhibit, aptly called "Art Under Glass" is currently on display within storefront windows of several shops in Main Street at South River Colony in Edgewater. Artists utilizing all types of media are members of the Muddy Creek Artists Guild.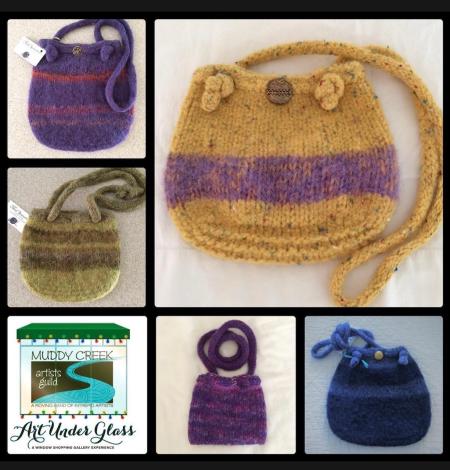 A variety of crafts are available by local artisans at the Art Under Glass Exhibit. Knitted purses by Micki Kirk.

 

MCAG was unable to have pop-up shops in person this year and came up with the creative idea to go virtual with their art exhibit. There's never a need to go inside to make a purchase. The art is available at their online store.

 

The window displays give just a taste of the vast amount of the beautiful artwork available through the online shop. The show is scheduled to continue without an ending date at this time.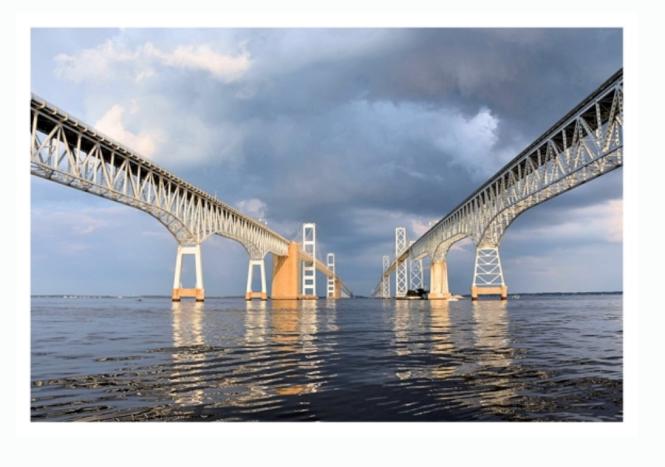 Photograph by Monica Hawes - "Between the Spans".

 

This diversified exhibit consists of paintings, photography, jewelry, sculpture, and pottery. You can also find skillfully crafted purses, as well as wooden bowls and vases. If you are thinking about attracting birds to your yard, there are a variety of uniquely designed birdhouses by Tom Dicken.

 

Visiting the virtual gallery is fun. Art is divided into subtopics making it easy to look for a specific type of product or you can just browse the site and see what's being offered.

 
A hand crafted woodworker bench by John Hanna.

 

If you are unable to go to Main Street, simply visit the Online Store to shop and purchase.

 

All of these items are perfect for the home and as one-of-a-kind gifts.

 
Photography, ceramics, photography - even glass art is available at the exhibit. Glassworks "Tic, Tac, Toe" by Joanne Graham

 

Check back to the webpage often. It's frequently updated and new work is continuously being added. Items sold are to be picked up but can be shipped by contacting the artist and determining a shipping fee.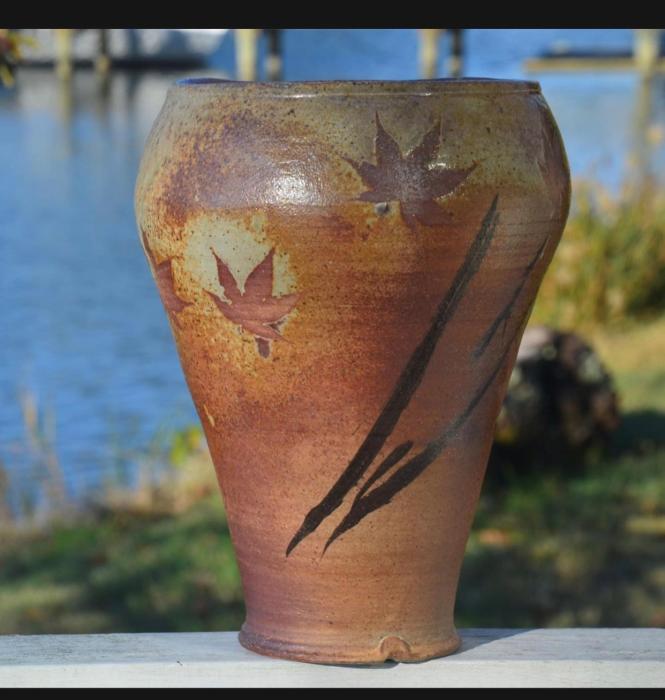 Red Maple Leaf vase by Yang-ha Lee-Wicker

 

Visiting "Art Under Glass" is a great way to support and get to know local artists.

 

MCAG is always looking for new members. Meetings are held monthly with activities and interesting programs. Their mission is to encourage, support and promote the original art of southern Anne Arundel County artists.