Since the dawn of humanity, it has always been our inclination as a species to make things and document our world. It is in our inherent nature to find our tribe and build community. A wander into the little shop at 45 West Street – where two biz ladies dwell – is a return to that creative sensibility; It's known as ArtFarm. Located along Gallery Row on a busy block of historic Annapolis, this multipurpose space is as versatile as the proprietors who operate it.

Inspired Beginnings.
Its 2014. Alison Harbaugh is an established regional photographer and videographer through her company Sugar Farm Productions – a lovable extrovert in search of a studio that could house her office and growing camera workshops. She turned to her friend Stacey Turner, a fellow artist and former owner of the reputable Already Artists (for which Harbaugh used to assist) and the two began ArtFarm. Their offerings included everything from children's art classes, teen and adult camera workshops, gallery openings and talks, special events, even yoga! Their business was quickly recognized as a valuable titan of the Annapolis Arts District.
Darin Gilliam has always had a love of streetwear.
"I was inspired by designers like Benny Gold, Johnny Cupcake, The Hundreds, Hellz Bellz… that created not just a brand, but a movement," Darin explained to me.
Focusing her creative on design production of adult apparel, Darin Gilliam (the other half of ArtFarm) started her current brand, "19fiftythree" – named for her mother's year of birth. Wanting to create an experience around her work, Darin would design LookBooks and set up multi-media pop-up fashion exhibits in any venue that would host, including bars like Tsunami. Her version of a "trunk sale" was just that: selling pieces out of multiple traveling trunks.
Also working with a creative co-op known as Creative Paradox, Darin had always thrived in a collaborative setting.
Farm work is hard work.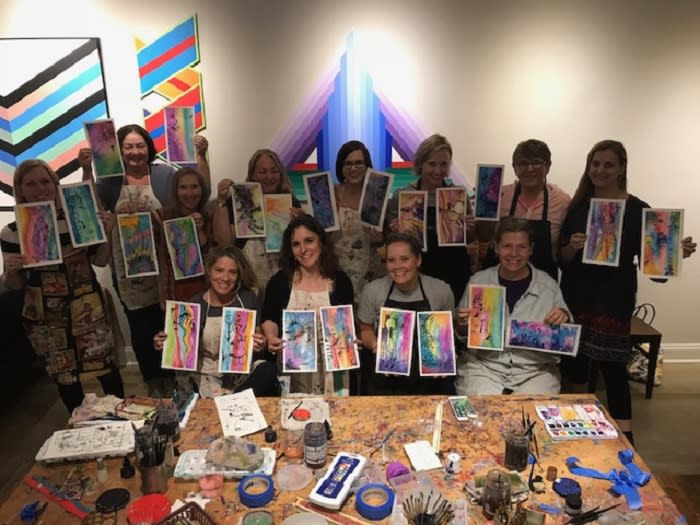 Fast forward to 2017, after a serendipitous sequence of events, Darin and Alison become co-owners of a new chapter of ArtFarm. In the truest sense of the word, these ambitious entrepreneurs are working artists of the modern era. Collectively, they are masters of photography, design, video, curation, teaching, and most of all, knowing how to engage with their community. The seeds they have planted throughout the years in Annapolis have come to fruition in this moment, allowing them to use their space as a blank canvas for all the cool things they wanted to bring to their town.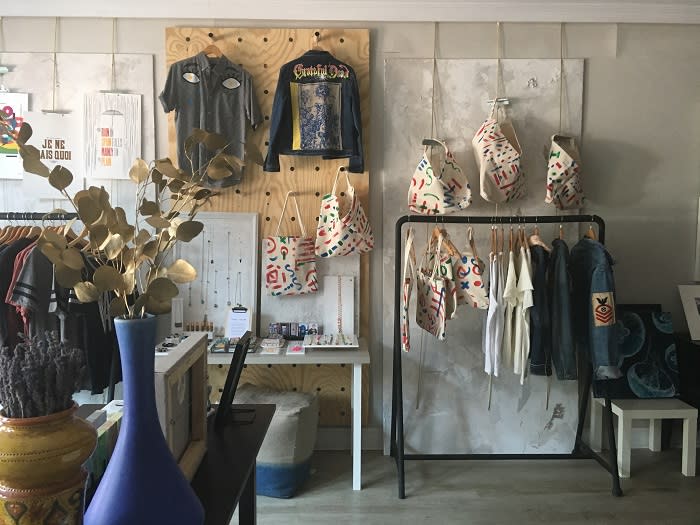 On any given weekend, you can find something to do at ArtFarm. The first and third Friday of each month are "MAKE IT" nights, where a local artist comes in to teach a three-hour workshop about their craft. A regular favorite is Anita Hagan's block printing class. The second Friday of the month is usually the Kick Back Party – a game and movie night for folks to unwind with a DJ and refreshments. The last weekend of the month is an Open Mic Friday, Improv Show Saturday, and Naptown Nudey Night Life Drawing session Sunday. They're also in the midst of First Sunday Arts Festival and Dinner Under the Stars. Sprinkled throughout are art openings, business meet-ups, and artist talks.
During the day, the studio is buzzing with young artists learning to paint, photograph, cartoon, and craft things with their hands. One of Alison's most successful classes has been her Fearless Girls camps & meet-ups, empowering young teen girls to find confidence in their image. At a pivotal age, these girls are building a community and finding confidence through sharing art with their peers.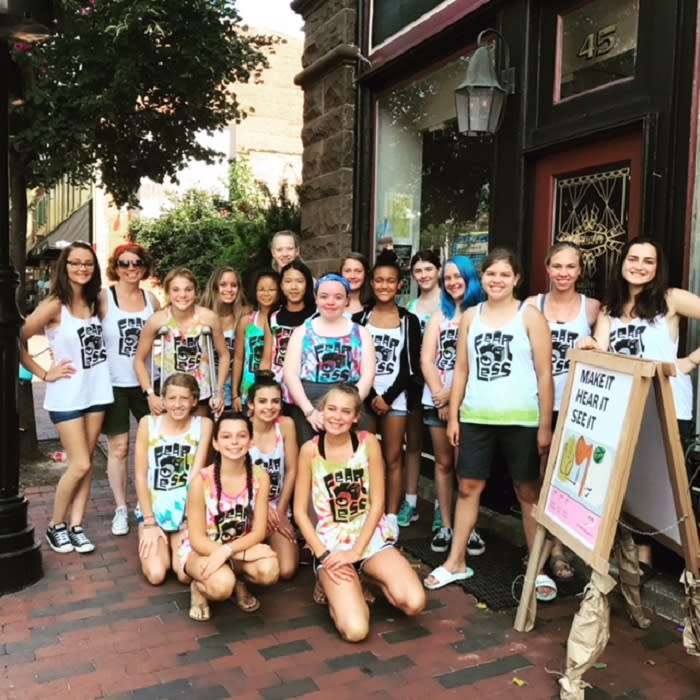 "I wanted to challenge girls to step back from the 'selfie' culture, turn the camera around, and tell the story of their community," says Alison.
In addition to their full line up of events, classes, and camps, they have a retail shop with unique products, all handpicked by Darin. The shop is a well-curated treasury of art highlighting local culture in a very ArtFarm way. Apparel, jewelry, figurines, stickers, art prints, and original fine art canvases are some of the many things you can add to your collection. You can even snag their original coffee blend!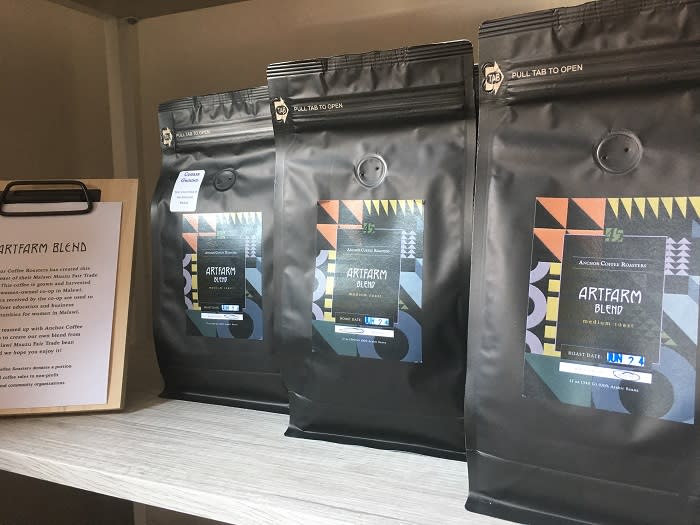 Darin's love of product design and branding really shows in the shop and carries over to their new artist residency program. Resident artists have dedicated space in the shop, along with one-on-one support around finding their brand, marketing, selling, and starting their small business off on the right foot. Their goal is to help local artists flourish by using their business as an incubating space for others.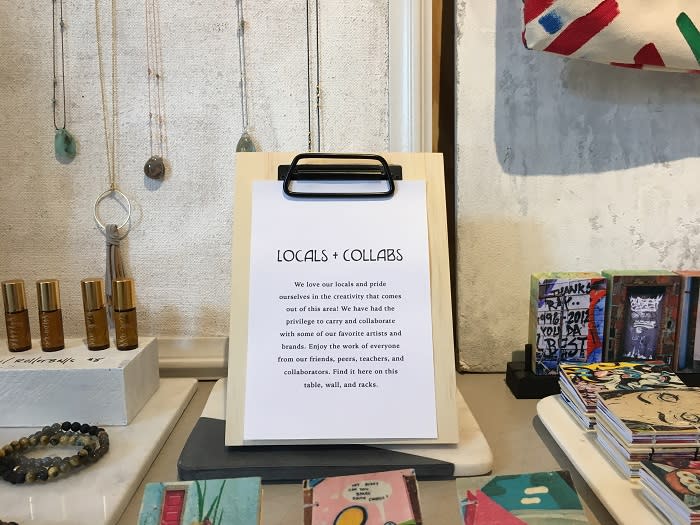 For creatives of all ages and skill levels, ArtFarm serves as the community's "art hub".
I ask: "How do you guys do it all?"
Darin's response: "Whiskey!"
Photos courtesy of ArtFarm