There's a new hotel on West Street, and I think it's the most exciting yet. I hope the new food and beverage options are here to stay and become a staple for you. As a life long Annapolitan, I am always looking for establishments that do this beautiful little town justice. I have found just that with Camp Severn Shore at the Graduate Hotel. Graduate Hotels are scattered across the country; mostly in college towns. Annapolis, being known as home to the U.S. Naval Academy, it comes as no surprise Graduate Hotels dropped anchor here.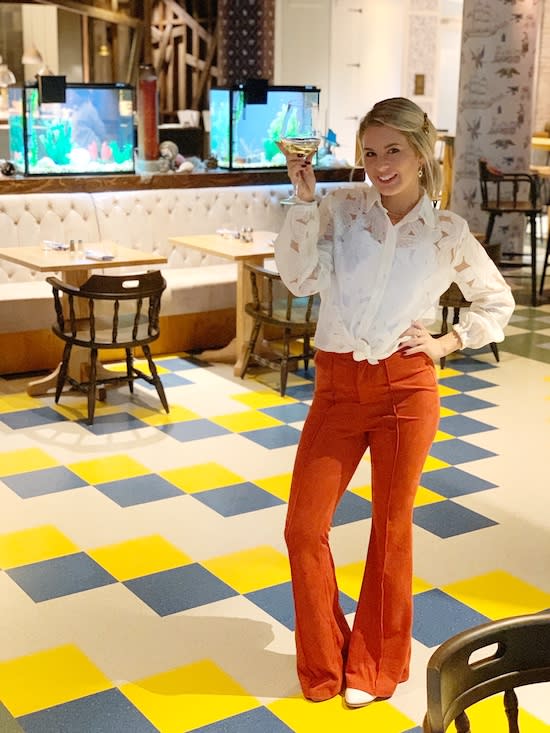 Image courtesy of the author
Camp Severn Shore gets Annapolis. They have delivered a restaurant that tailors to not only collegiate's and their visiting families, but also to folks like you and me. I was immediately drawn to the funky eclectic nautical decor, hammerhead sharks above the bar, paintings of old sailors and driftwood lamps accented with aquariums.
I was privileged to explore the food and beverage menus this past week in this fun setting while taking a journey through the minds of the people behind all of this. Chef Maria and Sou Chef Mike, alongside the friendly staff and management had me absolutely impressed. The plates and cocktails I tasted were all superbly crafted. I cannot even begin to pick a favorite.
The item I had to try first was the crab dip. In my mind, if you open a restaurant in Annapolis you have one job, make a crab dip that is beyond exceptional! Oh my goodness, my palette was pleased. The creamy crab lump mixture was topped with cheddar and served in a deep skillet; perfectly paired with sticks of celery, carrot and sliced pretzel bread to dip. Bravo, test one had been passed with flying colors.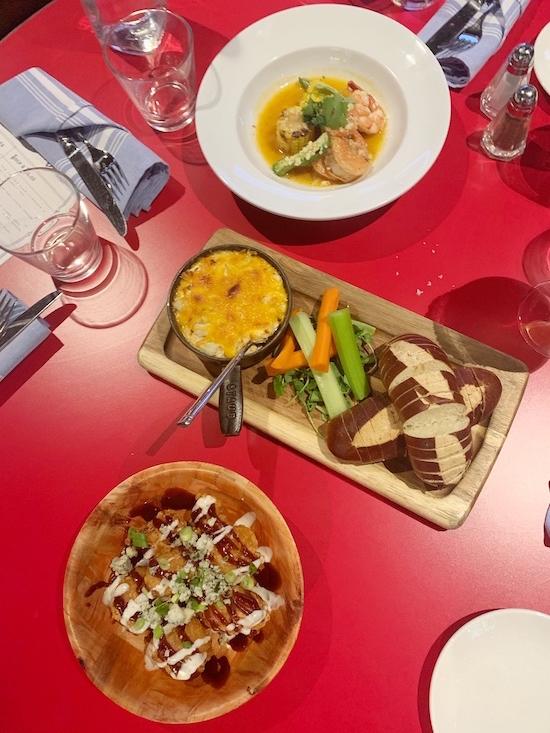 Image courtesy of the author
After critiquing the crab dip, we moved on to more small plates available on the menu. Top items included the Beer Battered Cauliflower with blue cheese crumbles, Street Corn with Shrimp and the Sheet Pan Nachos.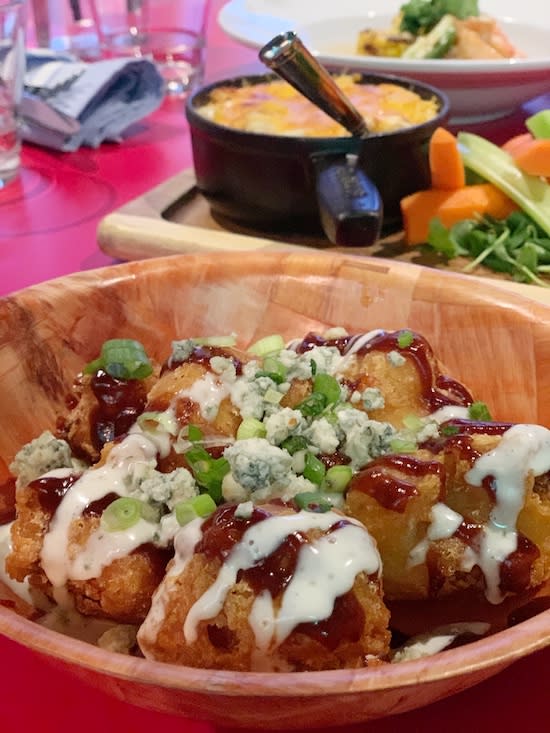 Image courtesy of the author
Each was unique and stars in their own show. For dinner, I enjoyed the half brick chicken. The chicken is cooked in its own juices and served layered with broccolini and perfectly roasted potatoes. If you are hungry and in the mood for some comfort food, this large portion is a must-have.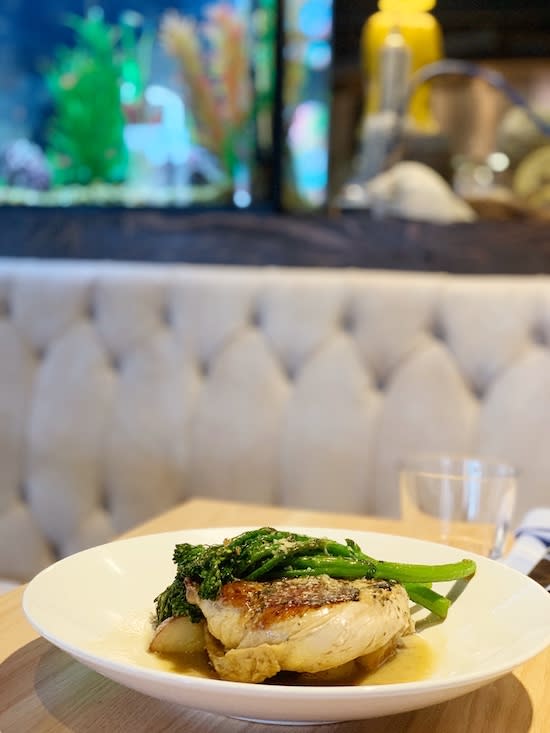 Image courtesy of the author
On the seasonal cocktail menu, I highly recommend the seasonal Ann-apple-is. A martini with in-house pressed green apple juice, cinnamon sugar rim and the deliciously herbal Foragers Gimlet. The wide-ranging wine and beer selections are mostly unique regional brands.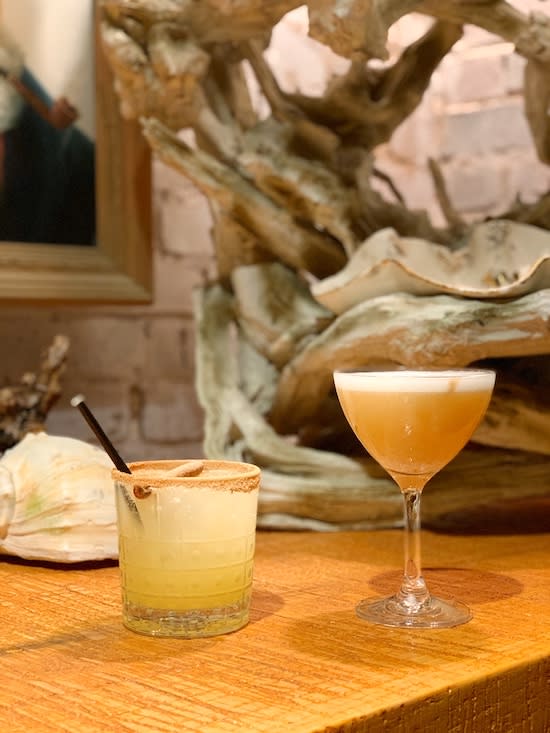 Image courtesy of the author
One of the things that resonated with me is competitive pricing for locals. This spot is perfect to watch football games with amazing game day specials!
As if boating season and crabs aren't enough to be excited about in the spring, the patio is going to be a wild hit! Once the weather gets warm, you will find me on the patio at CSS sipping boozy slushies, playing corn hole, foosball and listening to live music - all in uptown Annapolis at Camp Severn Shore.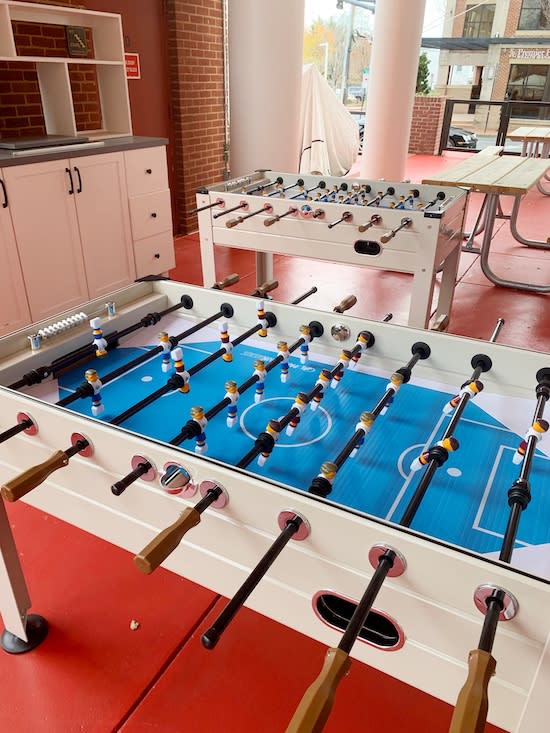 Image courtesy of the author