Restaurants, businesses, and homes line the shore in Annapolis, but one establishment that has become a landmark in Eastport is Carrol's Creek Cafe.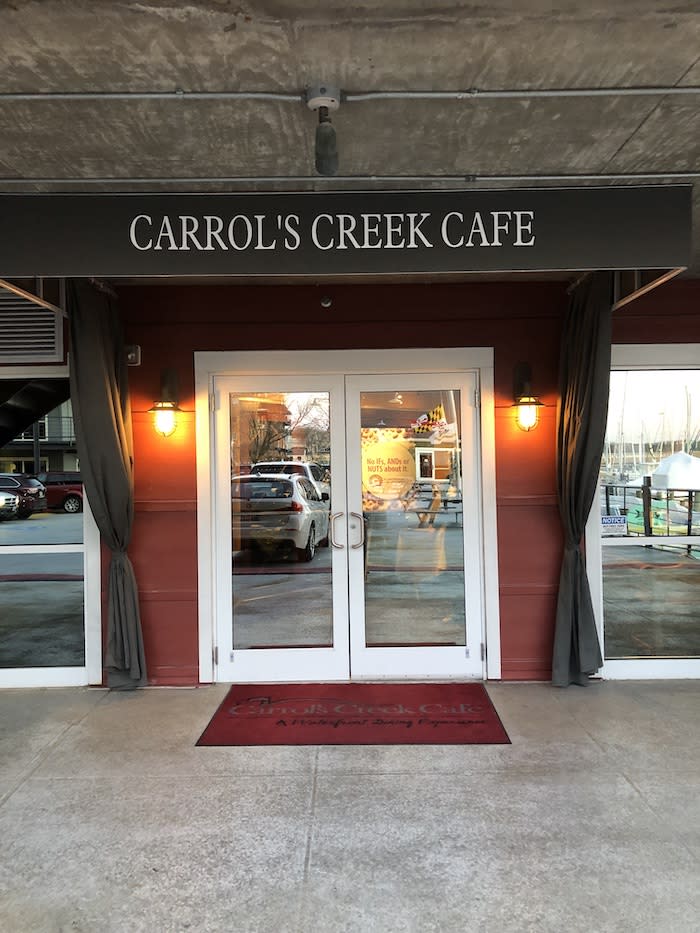 Image courtesy of author
Whether you're grabbing a drink at the bar, enjoying a meal, or throwing a party, the inviting patio with a perfect view of downtown is right for any occasion. Why should you choose this local favorite as your next dining experience? Because it has more to offer than your average restaurant, especially as the weather warms up.
Carrol's Creek Cafe provides a fine dining ambiance with upscale, yet down-to-earth menu items. The dining and bar areas are bustling during lunch and dinner, but we're giving a special shout out to their delicious Sunday brunch! You'll find all of the classic favorites with an Annapolitan twist.
Happy Hour is a favorite evening activity to unwind from a long day, and Carrol's Creek Cafe's half price appetizers in the bar and lounge area don't disappoint. Enjoy this fantastic deal Monday through Thursday from 4:00 pm to close, Friday from 4:00 pm to 7:00 pm and Sunday from 5:00 pm to 8:30 pm. What a great way to wrap up a Sunday Funday!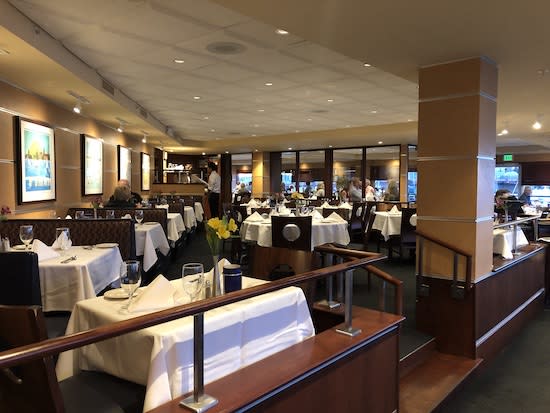 Image courtesy of author
In addition to the mouth-watering offerings from appetizers to desserts, the nautical decor and stunning waterfront views set the restaurant apart from other local spots. Thanks to the window-lined walls and waterside patio, it's the perfect place to enjoy watching the sunset over downtown.
Carrol's Creek Cafe recently converted their menu to provide a nut-free fine dining experience. After months of research and prep, their kitchen is now a 100% tree nut and peanut free facility. The chef's willingness to accommodate dietary restrictions and allergies allows for friends and family to come together and enjoy everything they have to offer. This is not only a wonderful consideration for a dining experience but their catering options as well - plan your next wedding reception or event here! With ample parking, there's space for parties of any size.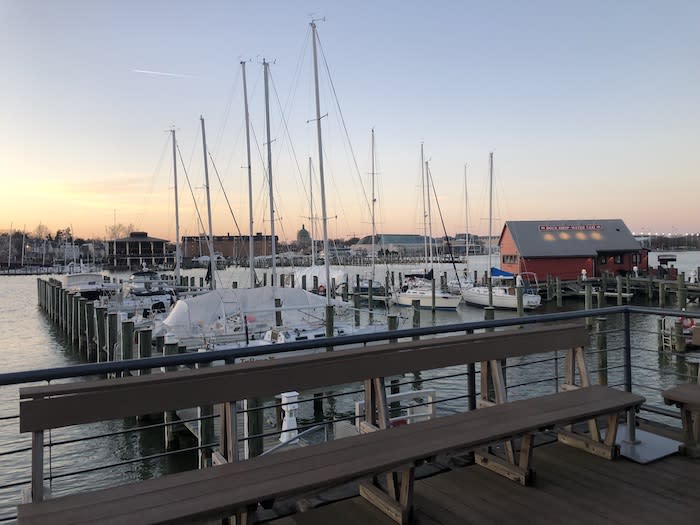 Image courtesy of author
Nothing beats a refreshing beverage, the taste of Maryland and a waterfront view. Carrol's Creek Cafe delivers a one-of-a-kind Annapolis dining experience. Be sure to sign up for the Frequent Diner Club to take advantage of special rewards.
Images courtesy of Kristin Dyak