February is a great month to take a "time out" and be good to yourself. Whether your status is married, dating or single a little me time alone or with long lost friends can set you right. Below is a short list of wonderful things you can plan today to do for your mind, soul and body. Feel free to add your own and share with friends. Remember its Self-Love so Treat Yourself!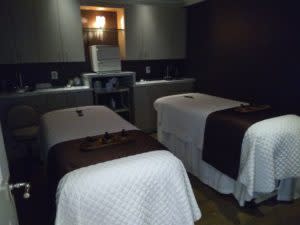 Sadona Salon & Spa Massage Room. Photo courtesy of the author.
1. Treat yourself to a Facial or Massage and Exfoliation Treatment. Slough off those dry, dead skin cells and get smooth! Sadona Salon and Spa on West Street in Annapolis has wonderful offerings.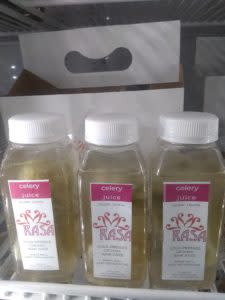 Celery Juice at RASA Juice Shop. Photo Courtesy of the author.
2. Celery Juice. A popular trend of drinking fresh squeezed juice made only of celery first thing in the morning infuses the body with a burst of nutrition. Vitamin C and K, Folate and Potassium from this light green vegetable just may help combat toxins to improve skin and digestion while lessening inflammation. May not be the best thing you ever drank but there are worse in the name of good health and clean eating. Pop over to RASA Juice Shop on Maryland Avenue and get more information.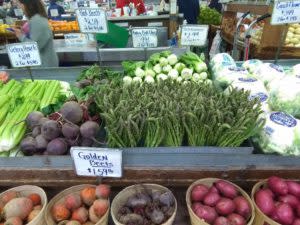 Photo courtesy of the author.
3. Shop a Farmers Market. Fortunately, they are everywhere. Go early so you can start your "me time" in an inspiring environment. Asparagus is sooooooooo good now!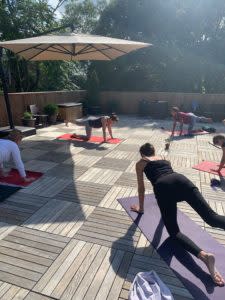 Yoga on Rooftop at Ridgely. Photo courtesy of the author.
4. Take a Yoga and Meditation Class. Breathe, Relax, Repeat…. Ridgely Retreat in West Annapolis have different types of classes but the Restorative Classes are to die for. Go on a Sunday. You will earn that Savasana pose.
5. Clean out your closets and get rid of everything that does not fit, is stained or looks ridiculous. Then reward yourself with a new outfit. Or a cupcake.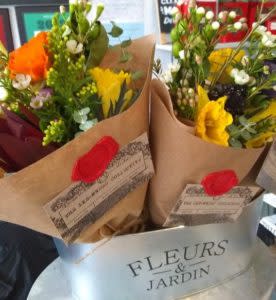 Photo courtesy of the author.
6. Buy yourself some fresh flowers.
7. Call a friend(s) that you have not seen in a while and make a lunch date.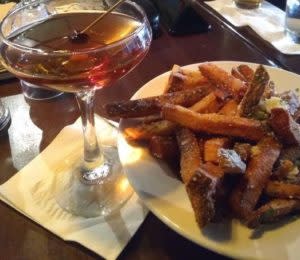 Emergency Cocktail Dry 85. Photo courtesy of the author.
8. Nothing wrong with stopping off for an Emergency Cocktail in the middle of the day! Even better with Parmesan Fries from Dry 85 on Main Street in Annapolis.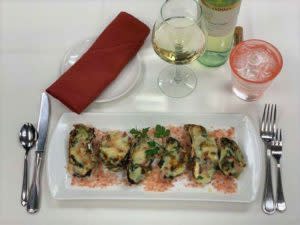 Oysters at Osteria 177. Photo courtesy of the author.
9. If you are not up for that, how about Oysters Rockefeller at Osteria 177 on Main Street in Annapolis and a glass of Wine – You decide, remember!
10. Finally, do not forget to think of maybe three things that you are most grateful for and the reasons why. Gratitude will set you free.
"Be gentle with yourself, learn to love yourself, to forgive yourself, for only as we have the right attitude toward ourselves can we have the right attitude toward others." – Wilfred Peterson
NAMASTE