Maryland is rich with history and has played home to a host of defining moments for our country. Annapolis is no different; you can find bits of history on almost every block. Maryland has been the setting for groundbreaking abolitionists and heroes of the Underground Railroad, to artists and musicians that have defined the genre of Jazz with their contributions. In celebration of Black History Month, there are several ways you can experience and immerse yourself in the culture, history, stories, and more:
Black History Month with Anne Arundel County Public Libraries
Where: Various county library branches When: Throughout the month of February Cost: Free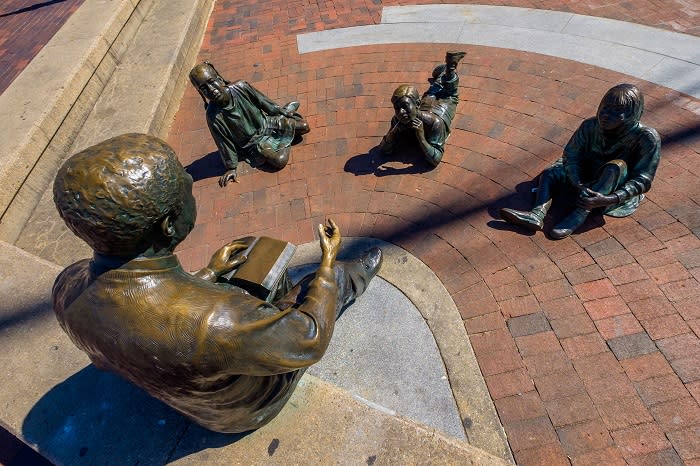 Anne Arundel County Public Library is putting on several events at their branches throughout the county in celebration of Black History Month. These free events are a great way for children and their families to learn more about prominent African American figures and their contributions to our country. Activities include author visits, storytelling, music, and more.
Frederick Douglass Bicentennial Celebration
Where: Banneker-Douglass Museum (Annapolis) When: Saturday, Feb. 9, 2019. 6 - 10 pm Cost: Free with registration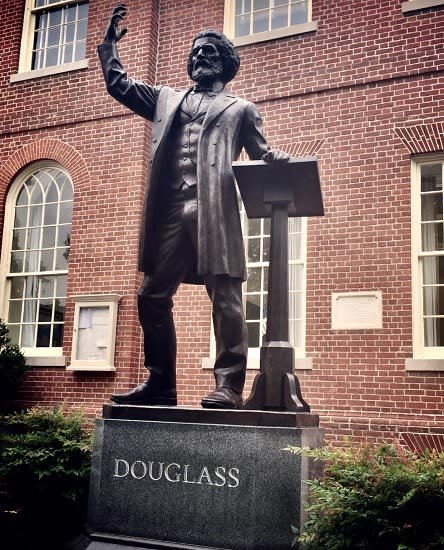 Courtesy of the Banneker-Douglass Museum
Known as the Father of Civil Rights, Frederick Douglass is an iconic Marylander for his contributions as an abolitionist, orator, and writer. Last February, Governor Hogan signed a proclamation honoring Douglass and his 200th anniversary. To celebrate his incredible life and legacy, join the Banneker-Douglass museum and enjoy special  guest speaker, Kenneth B. Morris, who is the founder of Frederick Douglass Family Initiatives. This event is free, but please register here prior to the event.
African American Heritage Tour
Where: Departs from City Dock Information Booth When: Saturday, Feb. 16, 2019. 1 - 3 pm Cost: $20 for Adults, $10 for Children ages 3-11, Free for ages 2 and under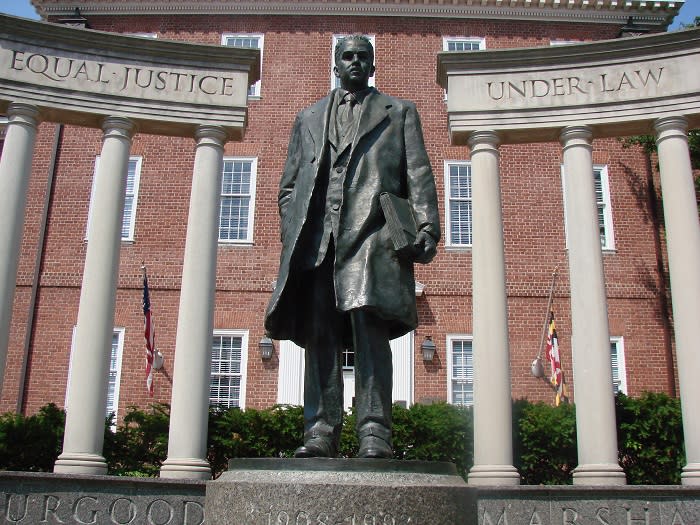 This award winning tour will guide you around Annapolis sharing stories and history of African Americans in our state capital. The tour touches upon the labor of slaves and free blacks, specifically their contribution to the tobacco industry in Maryland. Learn more about how Annapolis is home to pivotal moments of Maryland African American culture and history, which helped shape our state and country. Tour highlights include the Kunta Kinte-Alex Haley memorial and Thurgood Marshall Memorial before concluding at the Banneker-Douglass Museum. Click here to purchase tickets.
Black History Month Concert
Where: United States Naval Academy Chapel When: Sunday, Feb. 10th, 2019. 6 pm Cost: $19 General Admission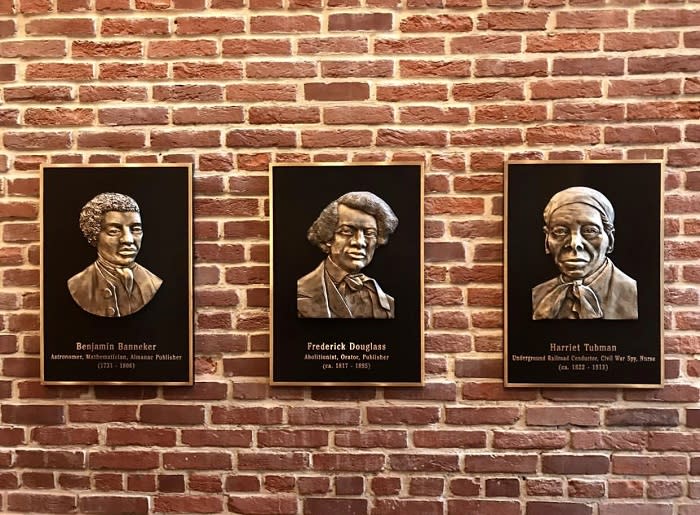 Courtesy of the Banneker-Douglass Museum
Spend an evening at the Chapel on the Naval Academy grounds, enjoying a vocal performance by The United States Naval Academy Gospel Choir. This lively, inspiring ensemble is comprised of midshipmen from various backgrounds, races, and creeds. This group showcases the diversity of the Brigade of Midshipmen, and features talented vocalists coming together to share their talent and passion for praise through song. Click here to purchase tickets.
Follow the Footsteps: Harriet Tubman Tour
Where: Dorchester County Visitor Center (Cambridge) When: Saturday, Feb. 23rd, 2019. 9 am Cost: $50 per person
For those looking to explore even further, head across the Bay Bridge to Cambridge and partake in an all day event following in the footsteps of American legend, Harriet Tubman. This excursion will begin at the Dorchester County Visitor Center and take you around to historic sites including Dorchester County Courthouse, Long Wharf, and Harriet Tubman Underground Railroad Visitor Center. All of this exploring and learning will work up an appetite. Luckily, the day will conclude with a full course hometown Eastern Shore dinner, accompanied by storytelling by local historians. Click here to learn more. Call 866-642-7743 to reserve your spot on the tour.
Images courtesy of the Banneker-Douglass Museum (via instagram @bannekerdouglassmuseum), and VisitAnnapolis.org