In the past 10 years, I've had the good fortune to be in Europe over the Christmas holidays; once in Italy and once in Paris, France. In both locations, I was struck with how elaborate the holiday decorations are everywhere you go, and how strongly the Italians and Parisians embrace this particular time of year. Everywhere we went, whether it was in Florence or Siena in Italy with my mother, or along the Champs-Elysee with my husband, there were stalls, either a few at a time, or as a designated market, brimming with specialized goods, wares, nibbles and sips of something delicious, and ready for purchase. In Siena, meats and cheeses were plentiful. In Paris, there was no shortage of nougats, chocolat chaud (hot chocolate) and pastries. People were in good spirits. Children's eyes twinkled as they admired the spectacle of lights, and while the temperatures hovered around the freezing point, no one noticed either from the warmth of the season or the abundance of fire pits all around. It was hard to tell which.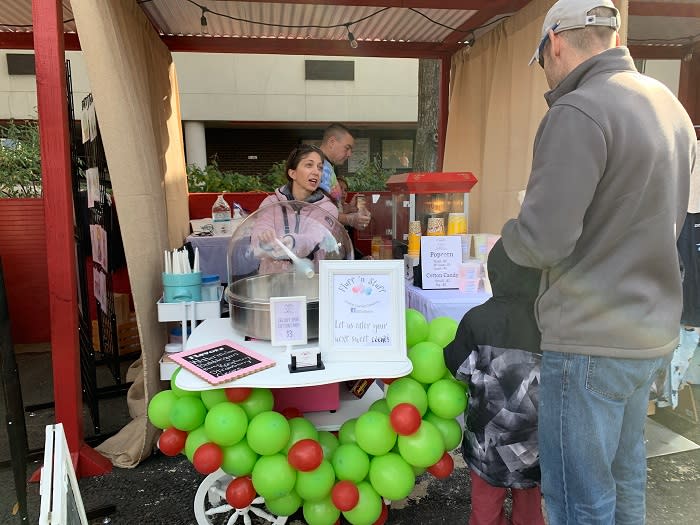 I remember reading that last year something like this was cooking over on the grounds of Flamant. I wanted to go, but was in the throes of new motherhood, barely ever leaving the house. This year, when I heard that the West Annapolis Business Affiliation planned to take this original concept of Frederik de Pue, owner of Flamant, and expand the market to include an entire city block, I knew I had to go.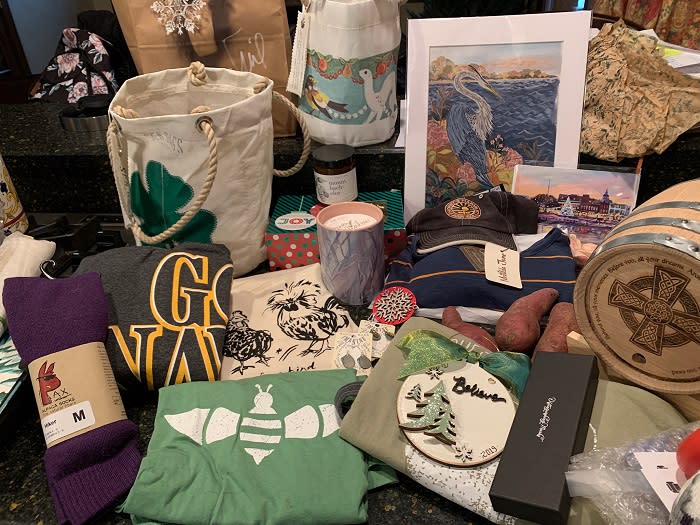 This year's Winterfest ran two back-to-back weekends in December and welcomed thousands of visitors to West Annapolis. In addition to the permanent business dotted along the streets, visitors enjoyed free entry and entertainment such as Pillekaar, a dance troop from Estonia, folk dancers from Bulgaria, and a visit from the glee clubs of Naptown Sings and Plays.
[gallery link="none" size="large" columns="2" ids="11617,11616"]
Diana Love, Marketing and PR Consultant to the West Annapolis Business Affiliation served as the project manager and event planner, expressed sincere gratitude to Homestead Gardens for their generous support of the event, which included a display of barnyard animals that had all of the children (and many adults) cooing. I for one spent a fair share of time trying to gain the attention of the sleeping piglets to no avail.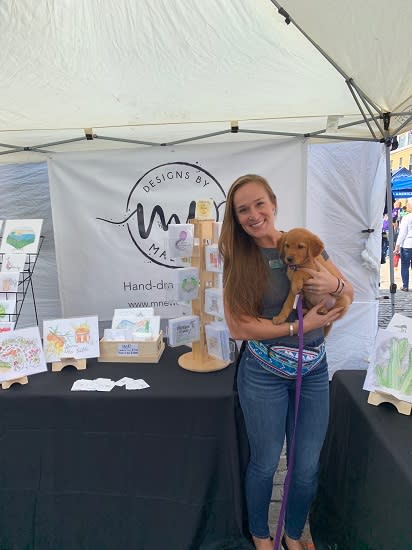 Strolling through the market with my husband, taking in the smells of the fire pit mixed with the scent of pine from the Christmas trees for sale had me reminiscing of our holiday in Paris several years back, pre-baby. I found myself gazing up at the 28-foot tree in the center of the action and observing a community of people gathered around the fires, catching up on life over some kettle corn from Calvert Kettle Corn or crepes from Flamant. I, myself couldn't resist doing some holiday shopping, making purchases at Laura Moore Design and You Pretty Dog. Over the course of the whole event, the market had 57 vendors.
If you miss this year's European Market, there's always next year! So, send yourself an outlook reminder for December 5/6 and 12/13, 2020. No passport required.
Images courtesy of the author