For those looking to switch their daily coffee habit from buying at a chain to supporting local spots, you're in luck. Annapolis has its fair share of coffee shops to satisfy your caffeine needs. Here's a list of local digs you should check out; whether you're looking to sit and work from a laptop, grab a latte and lunch, or just get a cold brew to go.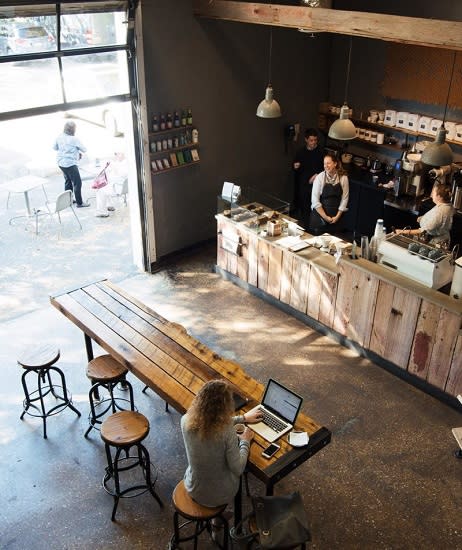 Courtesy of Ceremony Coffee Roasters
True coffee aficionados appreciate everything about coffee from its humble beginnings as a bean through the brewing process and finally as a morning caffeine boost. Ceremony Coffee Roasters motto - "coffee should be something special" - is obvious through everything they do. Their Riva location (within the Festival at Riva shopping center) is a great spot to grab a Cortado or try their Fall Signature Coffee Sangria – yes I said Coffee Sangria. With ample seating, including outdoor tables during the warmer months, stopping in for coffee and lunch is a great combo.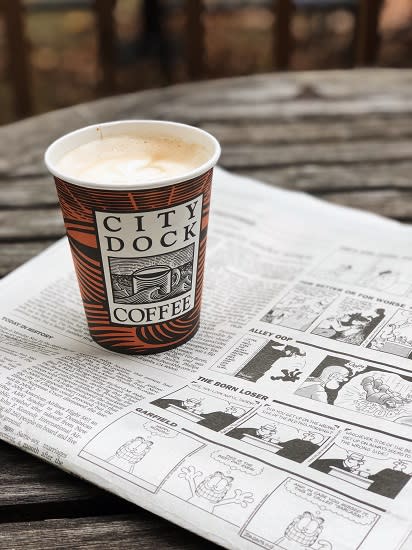 Courtesy of Abby Smith
This neighborhood coffee spot has become synonymous with the Annapolis coffee scene. It's where locals go to chat with friends and share a lemon icing loaf or where students spread out to study and sip Jamaican Iced Teas. With three locations around Annapolis, including two in downtown, City Dock Coffee is the quintessential local coffee shop. You can also purchase artwork from local artists that adorn the walls or try to answer the question of the day and save a little cash.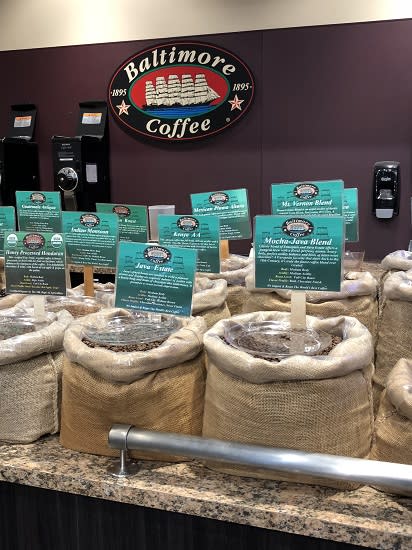 Courtesy of Abby Smith
Even if you've never stepped foot in a Baltimore Coffee and Tea establishment, you've probably already had some of their coffee and tea. With origins dating back to 1895, this business supplies coffee and tea to local restaurants, gourmet stores, and coffee houses around Maryland, but also around the world. Their Annapolis location is a spacious set up in the Annapolis Towne Center (near Anthropologie and Charm City Run). With no shortage of choices, this coffee shop has a little bit of everything. Including expansive shelves lined with every coffee and tea blend imaginable, Baltimore Coffee and Tea is a great place to pick up a flavored roast or herbal tea assortment and give as a gift around the holidays.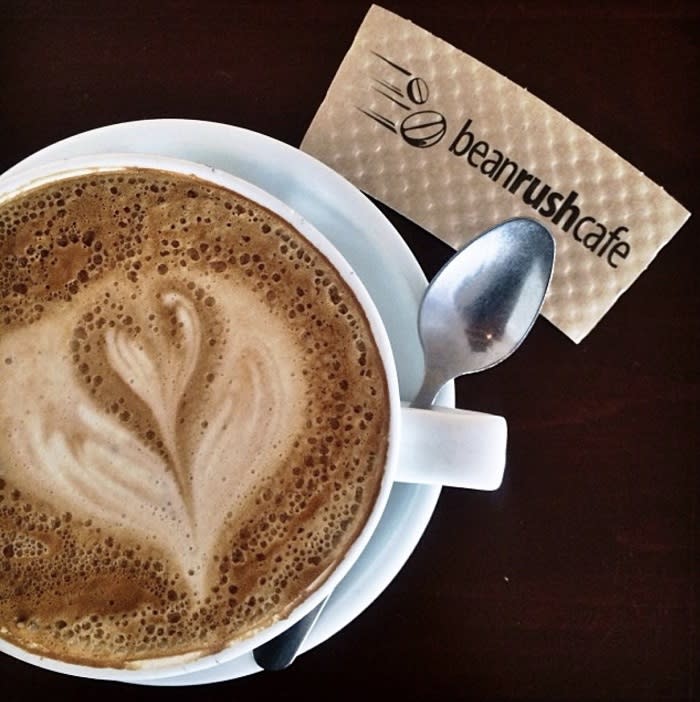 Courtesy of Bean Rusg Cafe (@beanrushcafe).
If you're looking for a melting pot of patrons, Bean Rush is the place to go. This West Annapolis hotspot is filled daily with moms toting their babies in strollers, freelancers typing from laptops, Midshipmen and USNA staff, and retirees connecting with friends. Their diverse menu ranges from coffee to paninis and frappes to pastries. Indoor and outdoor seating allows you a private table or a spot on the high top communal bar. Extra appreciation for their stroller and wheelchair accessible ramp out front to ensure anyone can stop in and enjoy a coffee.
Now, I would be remiss if I didn't give special acknowledgement of a few other Annapolis establishments committed to serving up coffee on the daily…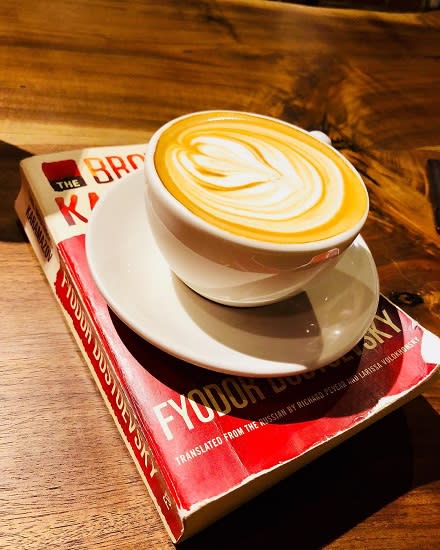 Courtesy of Brown Mustache Coffee (@BrownMustache).
For book lovers, stop into Old Fox Books on Maryland Avenue and you can grab locally sourced coffee and food from Brown Mustache Coffee. Their full service espresso and coffee bar is a hidden gem amongst the new and used books that line the shelves. Be sure to check out their patio out back and enjoy some peace and quiet while sipping a macchiato and diving into a good book.
New to Annapolis, but with deep Maryland roots is Rise Up Coffee on Somerville Rd. This Eastern Shore coffee roaster has now expanded across the Bay Bridge and is sharing their certified fair trade and organic roasts with a new group of locals. You might already know the brand, given their diverse wholesale partnerships including our local Whole Foods.
Coffee and ice cream lovers fear not, there is a place where the two can live harmoniously: Red Bean on Main Street. Serving up specialty lattes and locally sourced coffee from Open Seas Coffee Roasters, Red Bean pushes the envelope to deliver bold coffee and ice cream creations.
Images courtesy of Abby Smith and credited businesses