This month we introduce a new feature to the site: DD's Drink of the Month. Annapolis-based professional graphic designer and cocktail connoisseur Darin Gilliam will traipse about town sipping drinks for sheer enjoyment—and to share her insights with fellow cocktail lovers. In her inaugural blog, she reviews a new twist on an old classic.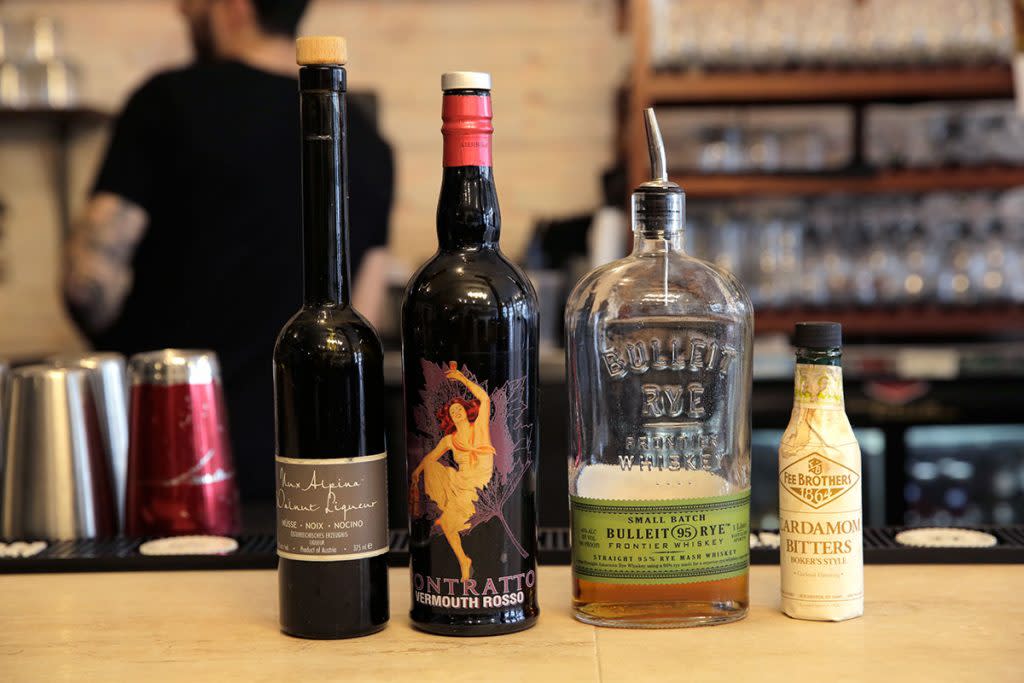 Location: Metropolitan Kitchen & Lounge, 169 West St., Annapolis' Art & Entertainment District
Bartender: Frankie Seuss, Bar Manager. Frankie has been working at Metropolitan for four years and was recommended by one of my favorite Metropolitan bartenders, Kris.
The Mix: Bulleit Rye, Cardamom Bitters, Contratto Vermouth Rosso, Aux Alpine Walnut Liqueur, Flaming Orange Peel, served chilled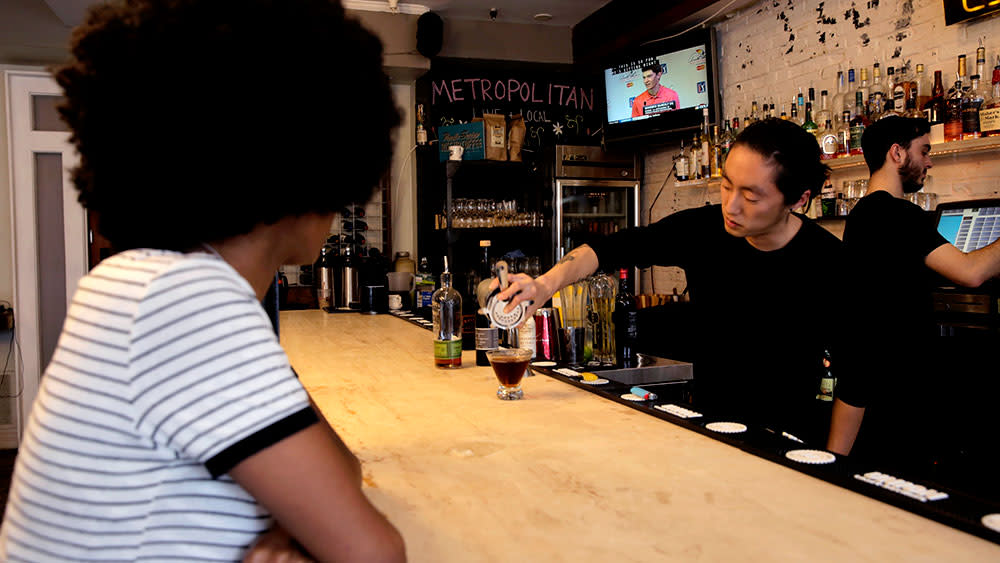 The reaction:
Originally created as a Valentine's day special, Cupids Bulleit is a wonderful nod to a traditional Manhattan. This is a drink you sit back and sip, savoring the smoked orange aroma and the mingling of every flavor. If you're a fan of a classic Manhattan, you'll love this drink.
Virgin Option of Drink: Bulleit is all alcohol-based—not available in a non­alcoholic version.
Frankie's Fav Cocktail: Frankie is a lover of the classics: Old Fashion, Manhattan, Negroni, Boulevardier
VISIT METROPOLITAN KITCHEN & LOUNGE ONLINE
Photographer & Videographer: Brittany Mercer