Dangerously Delicious Pies recently opened its doors here in Annapolis and to say that they are a hit is an understatement!
Chris and Kimberly Miller knew they wanted a pie shop in the Arts District of Annapolis, and when 212-214 West Street became available, their vision became a reality!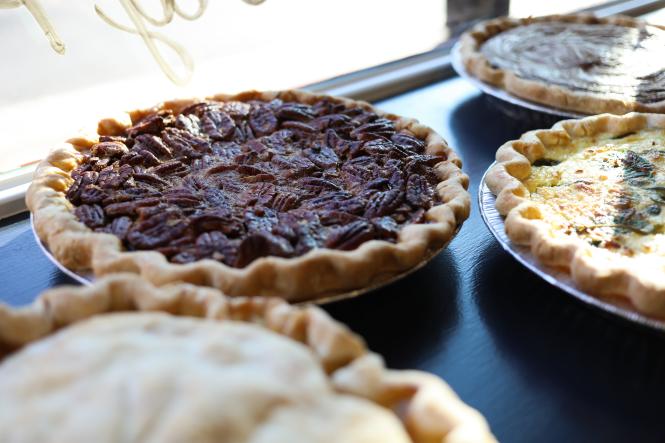 Pies by the whole or by the slice, you can't go wrong at Dangerously Delicious Pies! Image courtesy of Annapolis Discovered.
Serving up savory and sweet pies (we are in love with the steak and gruyere savory pie) as well as quiche and coffee- they have already achieved a cult-like following since their opening. Selling out every day has become commonplace- but take heart! They are ramping up production and currently taking orders for Thanksgiving online.
When we stopped by, the Mayor of Annapolis; Gavin Buckley, was on-hand for a ribbon-cutting ceremony to officially welcome Dangerously Delicious Pies to West Street. We also had the chance to speak with Dangerously Delicious Pies founder, Rodney Henry. After five minutes with Rodney, his passion for pastry shines through. They are committed to providing their customers with delicious pies (whole or by the slice) in a sleek environment that also hopes to showcase local artists and musicians down the road.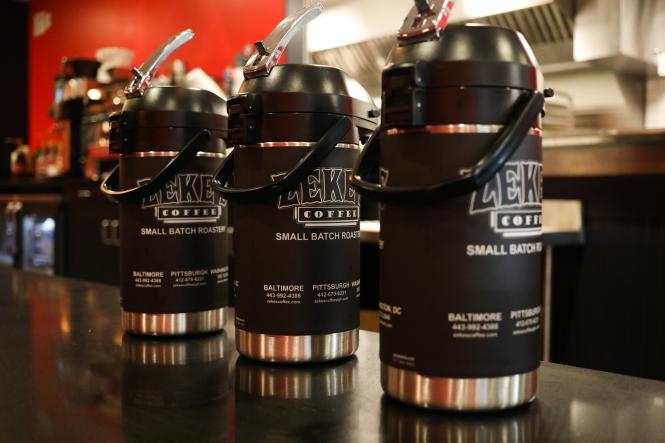 Coffee is definitely on the menu, but the pie shop will also serve beer and wine for the late-night pie crowd. Image courtesy of Annapolis Discovered.
So give them a warm welcome and take home a pie or three, we won't judge! We know they will quickly become a fixture on West Street for many years to come!