Stoney River Steakhouse & Grill – located in the Westfield Annapolis Mall – is my kind of place. It's it both upscale and laid back, dark enough to make you feel cozy, and has enough wood and stone finishings that make you feel like you're almost in a beautiful, modern, comfy cabin. I'm immediately greeted at the door and feel like I've been coming here my whole life. The staff is warm and the smell of steak is in the air – I'm feeling pretty happy. I make my way to the bar where I'm met by General Manager, Clayton, and bartender, Megan. They inform me that the cocktails of the day will be the Blue Ridge Bramble and a local favorite, the Lemon Drop Mojito. My excitement is only matched by theirs as they express their personal love for these drinks.
BLUE RIDGE BRAMBLE
The Blue Ridge Bramble is inspired by log cabins set in the blue ridge mountains which also inspired the log cabin feel in the restaurants. Made with Miller's Gin, Chambord, Lemon with brandy-soaked cherries, this is a delightful prohibition-style drink that uses a perfect blend of gin and juice (cue Snoop Dogg). The Chambord acts as a sinker which gives this cocktail a deep purple hue that's a treat for the eye.  As a gin lover, I am very happy with this mix. I meet a lot of people who aren't fans of gin. The Blue Ridge Bramble is destined to change their mind. This cocktail is light, refreshing, and smooth. Just like ice cream, the best part is the cherries on top! The brandy soaked cherries are a perfect finisher to this just-sweet-enough drink.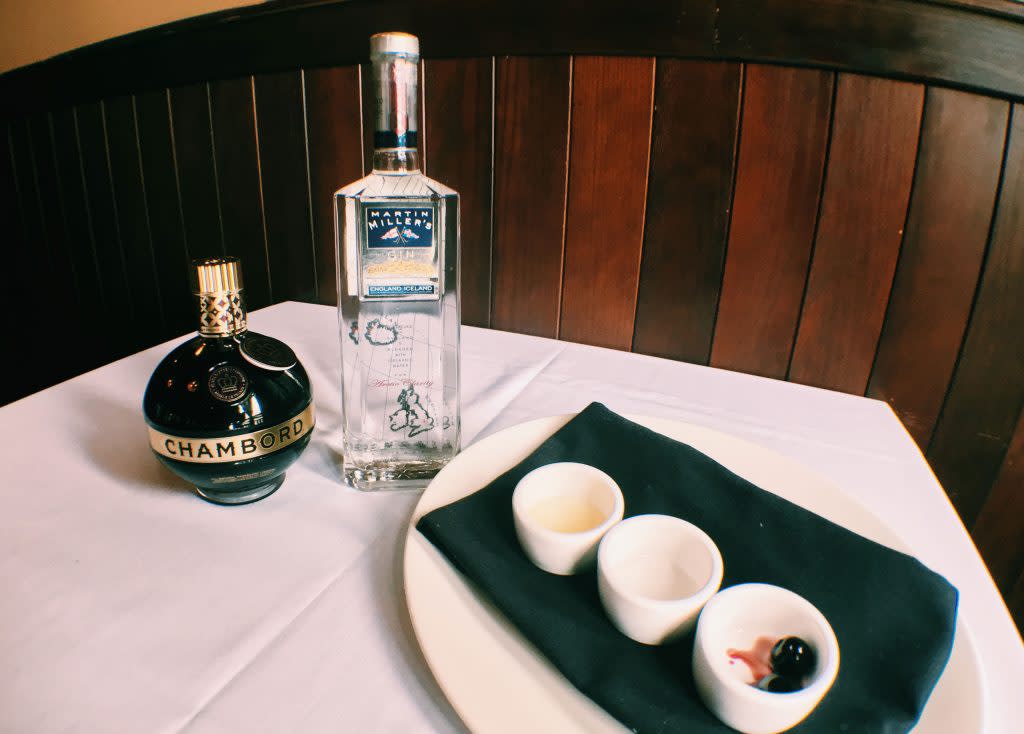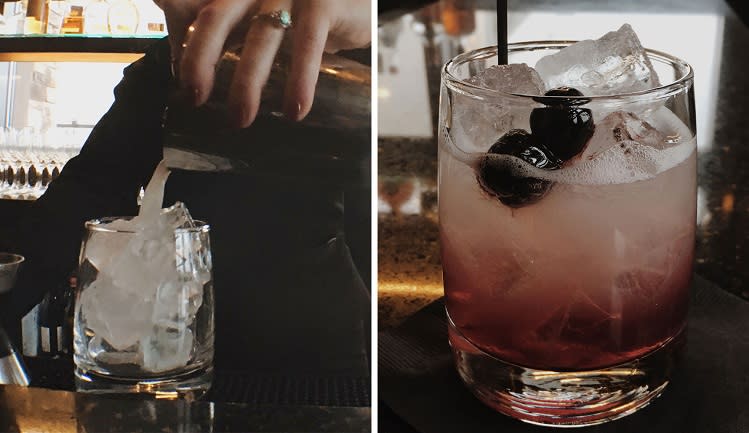 Blue Ridge Bramble
---
LEMON DROP MOJITO
If you are a frequent reader of DD's Drink of the Month, you may have seen blogs where I express that I am not a fan of vodka. I prefer the depth and complexities of gin and whiskey. What I have learned blogging for Foodie Annapolis is this: Never be too sure of what you like and dislike when it comes to matters of your own palate. I have also learned over the past 11 blogs that vodka is a perfect mixer that tends to compliment flavors rather than overpower them. With a mix of Tito's Vodka, St. Germain, Mint, and Pineapple, the Lemon Drop Mojito is one of the most popular drinks on the menu. This drink is summertime in a glass! With subtle hints of pineapple and just enough floral hints of the St. Germain liqueur, this cocktail is a pure delight. It's not too sweet and not too summery – no wonder it's a hit year-round!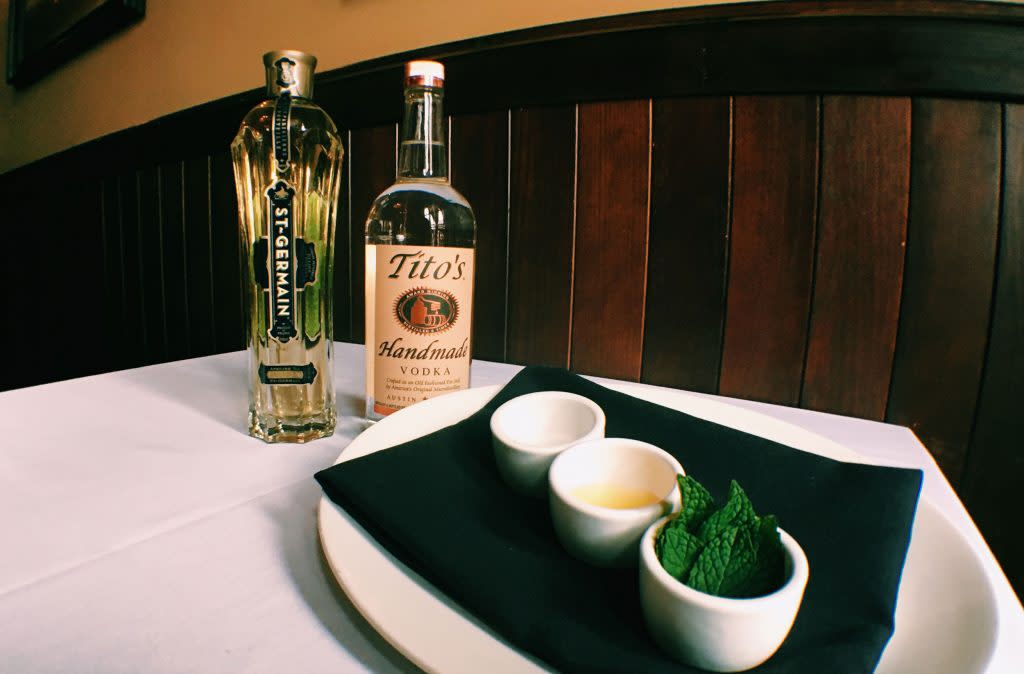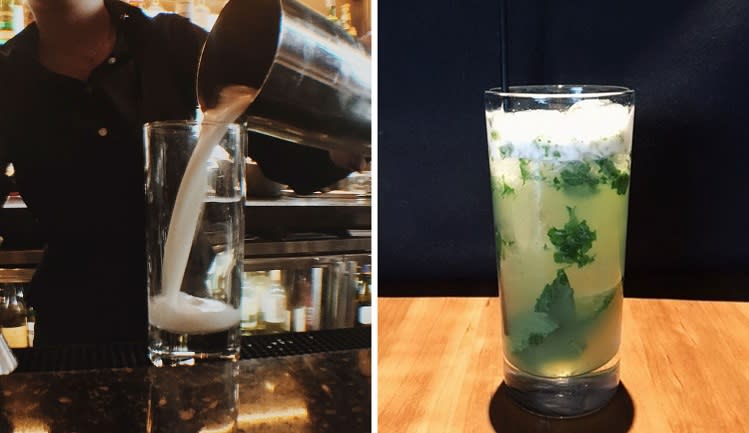 Lemon Drop Mojito
My overall experience at Stoney River Steakhouse & Grill was great. It's easy to see why it's been so highly praised over the years. When I asked Megan about her favorite part of working for Stoney River Steakhouse & Grill, she responded, "I definitely enjoy who I work with and the quality of everything we do here – I can definitely say I'm proud of that." This was evident when I visited, and I am very excited to get back over there, but this time for a drink AND a steak!
---
Megan's Favs
Favorite Stoney River Cocktail: Blue Ridge Bramble Favorite Cocktail in General: Moscow Mule or Cosmopolitan
Photography courtesy of Darin Gilliam