{{unknown}}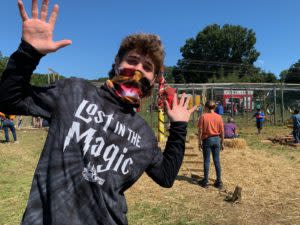 Maryland Corn Maze, image courtesy of their Facebook page.
Many of us have spent the last seven months trapped in the same cycle –home, work, and very little in between. For a lot of us, even spending hours outdoors seems like a forbidden memory while the walls of our home grow familiarly tighter each day. Fortunately, there is a solution if you are feeling overwhelmed with being stuck indoors. That solution begins at one of Anne Arundel County's fun-filled farm festivals. It is time to add an extra layer or two to your outerwear and head outside for some fresh air and lots of safe fun!
Greenstreet Gardens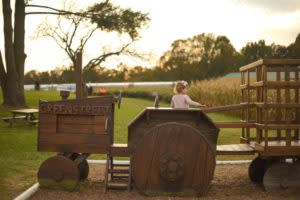 Greenstreet Gardens. Photo courtesy of Greenstreet.
Weekends are bound to be more exciting when a corn maze, jumping pillow, and a cow train is involved. If you are looking for a family-friendly place to take in the Autumn sun, be sure to add Greenstreet Gardens to your Fall Fest bucket list. The farm features a lively array of family fun for all ages, including a pumpkin patch ready for the picking. Tickets for Fall Fun on the Farm are available on the Greenstreet Garden website.
391 West Bay Front Rd.
Lothian, MD 20711
Maryland Sunrise Farms - Corn Maze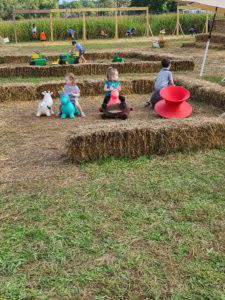 There are plenty of activities for all ages at Maryland Corn Maze. Photo courtesy of Maryland Corn Maze.
In an 8-acre corn maze, you can emerge from the stalks as a master navigator or get lost. Whether you take the longest route or the shortest route, you are bound to have loads of fun in the Maryland Corn Maze. Once you are done venturing through the maze, you can hang out with the animals at the petting zoo, hop on a hayride, climb tight ropes, or rope ladders, visit the Wand shop and maybe learn to cast a spell or two. The list of fun things to do is seemingly endless at this Fall Fest! For a complete list of activities, visit the Maryland Corn Maze website.
389 Gambrills Road
Gambrills, Maryland 21054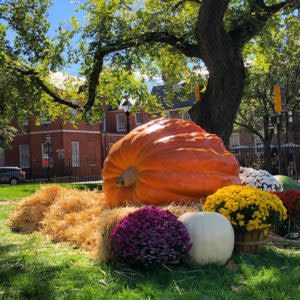 Decorate your own pumpkin and drop it off at Hammond-Harwood House. Photo courtesy of Visit Annapolis.
When life throws you pumpkins, decorate them! That is the spirit at this year's Pumpkins on the Avenue hosted by the Hammond Hardwood House. Instead of the traditional Pumpkin Walk, bring a decorated pumpkin to add to the Pumpkin Patch on the front lawn between 12 p.m and 4 p.m on October 30th. Trick or Treat bags filled with goodies will be available.
19 Maryland Avenue
Annapolis, MD 21401
Honey's Harvest Farm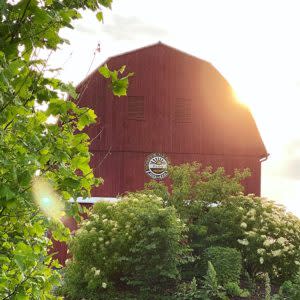 Honey's Harvest Farm is located in Lothian, MD. Photo courtesy of Honey's Harvest.
What is Fall without sweet potatoes—mashed, fried, baked, or loaded? Pretty boring if you ask me. So, to keep boredom from striking your taste buds this season, Honey's Harvest Farm is celebrating the Sweet Potato Harvest with a Sweet Potato Fest. There will be music, art, activities for the children, and all-around fun for your entire family. The fest will also feature local beer, wine, and herbal tea to complement all the delicious, sweet treats. Reserve your ticket for the fest and other events on the farm via the Honey's Harvest Farm website.
New Moon Sound Bath- October 16th
Yin Yoga for Self-Care - October 17th
Breathwork on the Farm - October 24th
Sweet Potato Fest - November 8th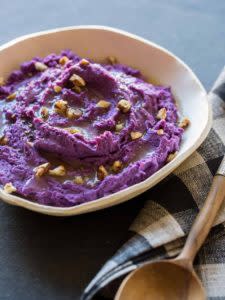 Honey's Harvest Farm is celebrating the Sweet Potato Harvest with a Sweet Potato Fest. Photo courtesy of Honey's Harvest Farm
5801 Brooks Woods Road
Lothian, MD 20711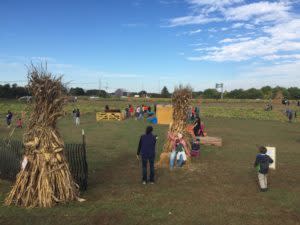 Y Worry Farm is open for pumpkin picking, so if you still need pumpkins- now's the time! Photo courtesy of Y Worry.
Y Worry Farm is open for pumpkin picking! Once you have picked your best pumpkin, be sure to grab some Fall decor essentials. You will find magnificent cornstalks, hay bales, gourds, and much more to transform into beautiful decorations for your home indoors and outdoors.
Y Worry Farm
1501 Rossback Road
Davidsonville, MD 21035
Phone: 410-451-2855
If you want to get into the Halloween spirit and exercise your creative limbs, sign up for a class at Willow Oak Flower & Herb Farm and create your own living Halloween Table Arrangement. You can also drop by and pick up an array of beautiful Fall arrangements, seven days a week. Willow Oak is also offering curbside pick-up and delivery.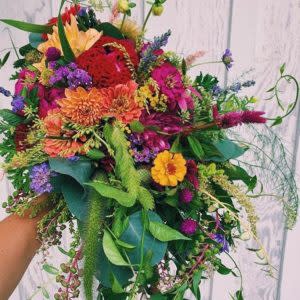 Create your own Fall fest Willow Oak Flower & Herb Farm offers flower arrangement classes, their next event is October 24th. Photo courtesy of Willow Oak.
8109 Telegraph Rd.
Severn, Maryland 21144
For all COVID-19 safety guidelines and restrictions, be sure to check out the webpage for the event you will be attending.