Ok, folks, we are almost at the finish line. With the hope of warmer months approaching and a return to normalcy on the horizon, this is the home stretch of coming up with alternative ways to celebrate our favorite holidays. Let us all pat ourselves on the back for the creative ideas we have come up with this past year! Car parades, yard displays, zoom parties, and, for better or worse, more time at home with the family. As we gear up for our post-quarantine life in the next few months, let's hold onto those great new traditions and do our best to stay put and stay safe just a little longer. Here are some fun ideas for a stellar St. Patrick's Day at home!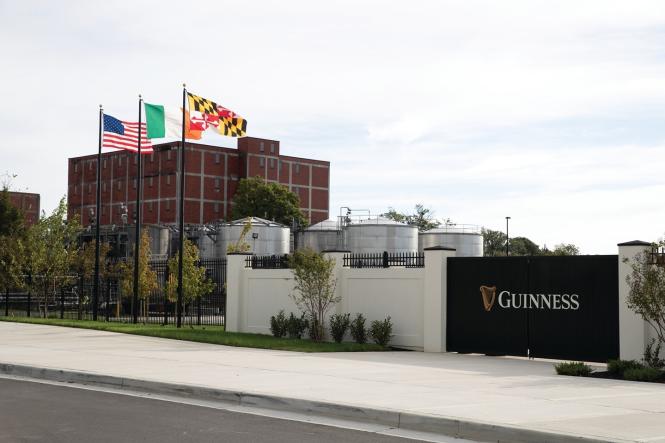 Guinness Open Gate Brewery in Baltimore, the only Guinness brewery in the U.S. since 1954. Sláinte
Image courtesy of Guinness Open Gate Brewery.
The parade Must Go On
The biggest event that will be missed is the ever-epic St. Pat's Day parade through Downtown Annapolis, but fear not! It will be coming back this September with a very special tribute to our healthcare heroes and first responders in remembrance of September 11th. That means you have plenty of time to plan your float. Until then, you can practice with some amazon boxes (I'm sure you can find some of those laying around…) and art supplies to build a mini-float for your cat, dog, little one, or even a cardboard cut out of yourself! Omg, Lady Gaga is on your float with you? And Beyonce?! Your puppy looks fantastic in that leprechaun costume, I'm sure she doesn't hate it at all.  Don't be too critical of your artistic abilities, just have fun with it!

Known for their Irish Whiskey selection, I recommend Galway's Black Jameson Mule.  Image courtesy of Galway Bay.

 
What about the food?
There is nothing like a hearty corned beef or shepherd's pie from the MANY famous local pubs in town to shake off the winter blues. Whether you try to grab a table out (each establishment has its own safety protocols in place) or bring a feast back to your dining table, Galway Bay, McGarvey's, Fado Irish Pub, Castle Bay, and Davis's Pub are some of the best Irish eats you can wish for. You can even throw in a spirited cocktail to go! Known for their Irish Whiskey selection, I recommend Galway's Black Jameson Mule. Put on Celtic music or a little Flogging Molly depending on your style, grab some Guinness, and you are good to go. 
If you are looking for a fun and fresh "green" pick-me-up, a trip to Rutabaga is just the ticket. With the emerald walls of their beautiful new location—with a drive-thru!—they are a treasure at the end of Taylor Avenue. Whether it's their Green Zinger Smoothie, Sweet Tart or Supergreen cold-pressed juices, a matcha bowl, avocado toast, or a Green Goddess bowl, you can go all the way with the green theme and probably get your week's worth of vitamins and nutrients in the meantime. (A good counterbalance to the heavy beer and mashed potatoes dinner.)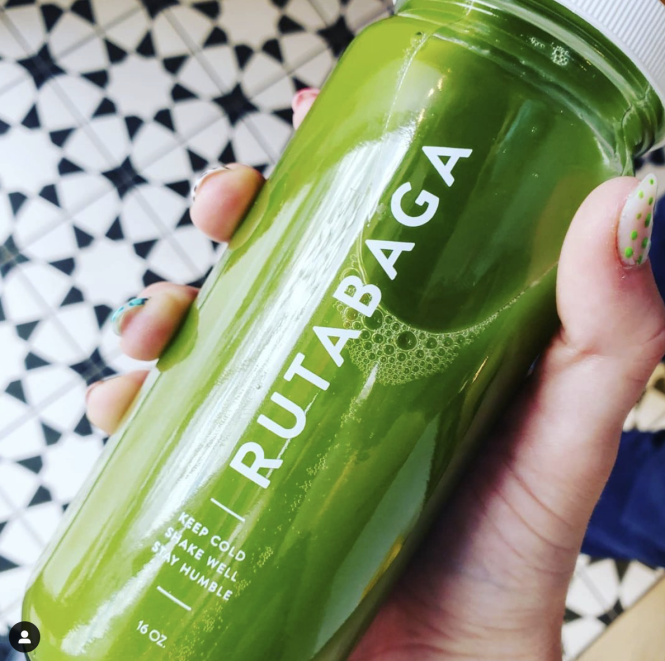 If you are looking for a fun and fresh "green" pick-me-up, a trip to Rutabaga is just the ticket.  Image courtesy of Rutabaga.

 
A Day for Everyone to Be Irish
There is no shortage of fun activities for the whole family to celebrate, whether you have Irish roots or not. Host a family scavenger hunt for a "pot of gold." Local potters like Annapolis Pottery or Quirk-n-Bach Pottery can help you find the perfect "pot" to fill with goodies like a gift card to your favorite coffee shop or a funky piece of jewelry or art from Gallery 57 West  or Local By Design. Make an Irish flag or rainbow out of your own found treasures like artist Lisa Congdon, who takes photographs of her colorful collections of household objects. Get the competition going with a great Irish bake-off from any of the creative St. Pat's recipes you can find on Pinterest, from shamrock pretzel pops to Lucky Charm marshmallow Krispies.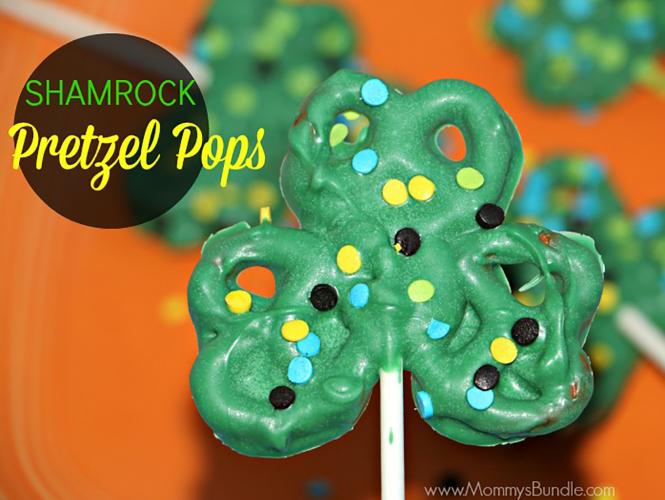 Buy supplies to make your own Shamrock Pretzel Pops.  Image courtesy of Mommys Bundle.

 

It is in the shelter of each other that people live. –Irish Proverb

 

A great way to reflect on the positive this St. Patrick's Day is to make a list of things that make you feel lucky. The Annapolis area is such a hub for Irish heritage and culture because of the influx of Irish immigrants to Baltimore Harbor in the 1840s. Fleeing the Great Potato Famine, many Irish came to America barely surviving the journey but were met with the kindness of local business owners, doctors, and nurses providing food and medical care. A public art installation in Cork, Ireland called The Kindred Spirits commemorates the act of generosity the Choctaw Nation demonstrated during the famine when they sent the country $170 of relief (equivalent to $5,000+ today), despite the tribe's hardships following the Trail of Tears. The people of Ireland returned the favor this year by raising funds for food, clean water, and health supplies for the Navajo Nation and Hopi Reservations as they faced some of the country's worst outbreaks of the coronavirus.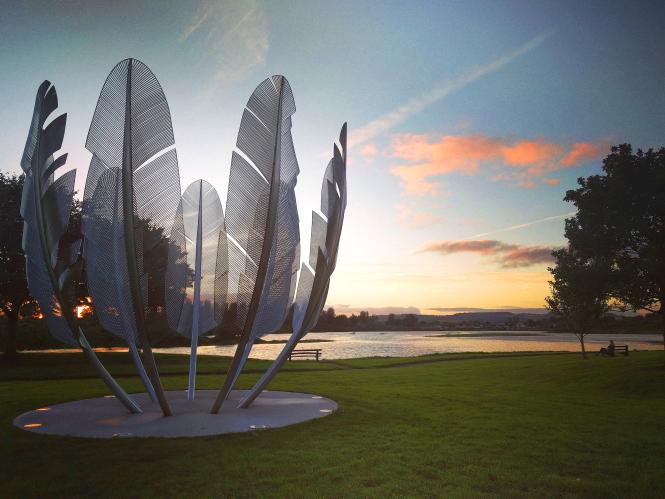 Kindred Spirits is a public art installation in Ireland dedicated to the Choctaw Nation.  Image courtesy of Kindred Spirits.

 

If there is one thing that remains true no matter how we celebrate St. Patrick's Day, it is that kindness and good cheer are the spirit of the holiday. In a few of our favorite pubs around town, you may spot this sign which says it all:

 

"Come in as a stranger, leave as a friend."