With the countdown to Christmas officially on, we found a variety of fun things to do that take in the lights of the season, draw us back in time and celebrate the history of holiday traditions...with a Rock & Roll icon thrown into the mix just for fun! Make this year a historic holiday season!
Illuminated London Town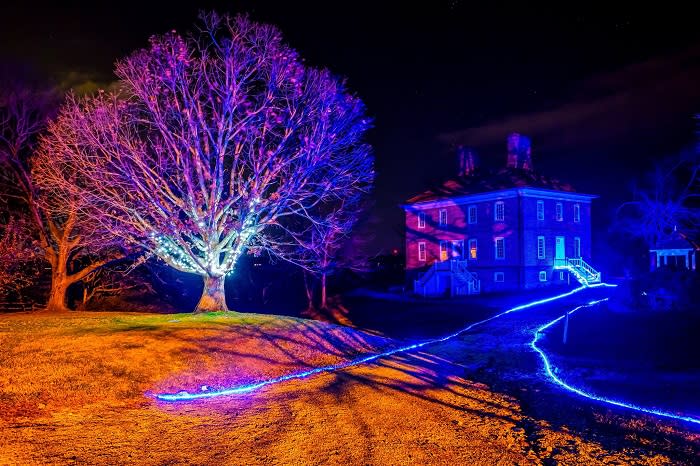 Experience the magic of a woodsy winter evening at London Town and Gardens in Edgewater. This month, the historic property turns into a lighted winter wonderland on Friday and Saturday evenings complete with Colonial nighttime festivities. The gardens and pathways are illuminated by holiday lights, the trees are filled with glowing globes and the candlelit William Brown House is decorated for the season. Guests can find entertainment in fire dancers, live period music and s'mores roasting stations (there's even one for dogs!). Beverages include apple cider warmed over a hearth and hot beverages for sale from a more modern convenience...a coffee truck. Imagine yourself as a guest of the Brown family during the holidays for a memorable evening. Be sure to dress warm for this mostly outdoors event.
Offered Fridays & Saturdays in December through December 22, 6-9 pm.
Hammond-Harwood House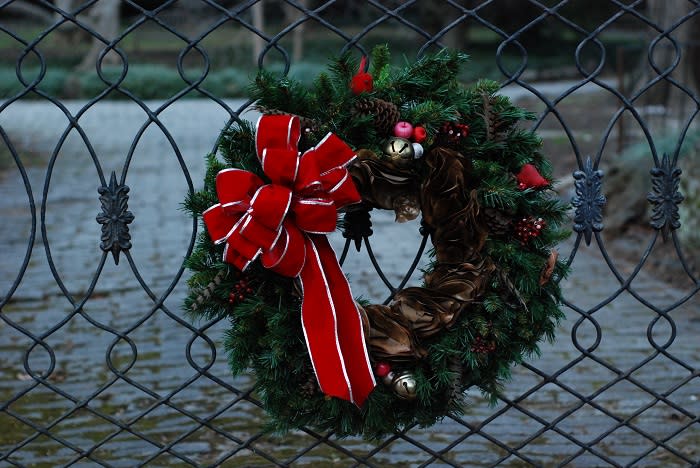 Traditions introduced by Dutch settlers, like holiday cookies and Santa Claus, are the basis for many of the customs celebrated in an American Christmas. Experience them with a visit to "An 1820s Dutch American Christmas with the Loockerman Family" at the Hammond-Harwood House. Garden clubs throughout the region have meticulously decorated rooms inside the home with their own interpretation of the 1820s Dutch American theme. If you haven't toured the "gem of Annapolis" during the holidays, it's a must do! You'll feel like you've stepped right inside the Loockerman family home. And don't miss the gift shop while you're there! If the House is a gem, the gift shop is a hidden one for holiday gifts.
Offered during the month of December. Tours given during regular admission hours.
Holiday Candlelight Stroll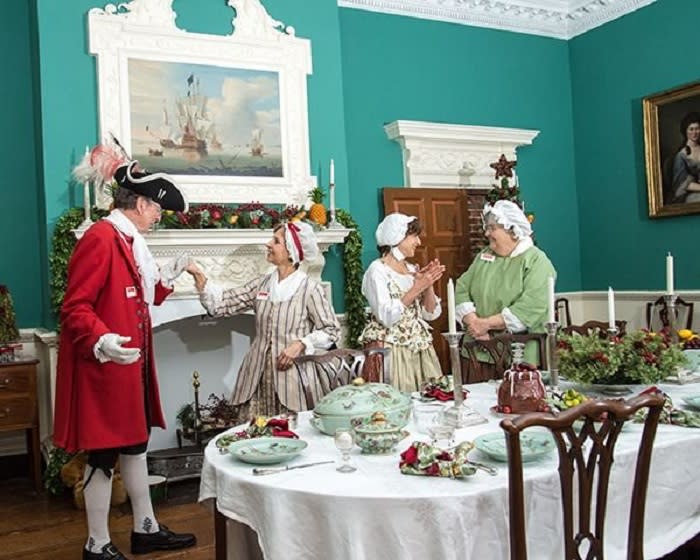 Annapolis has been named one of the best towns to visit during the holidays and this tour will show you why! Where else can you take a candlelit tour with a period-dressed Colonial in an authentic — and charming — downtown district? Take in the decorated historic district with your eyes as your ears listen to your tour guide share the origins of holiday traditions. The evening walk will lead you to the Hammond-Harwood House where the tour continues inside with a guided tour of the decorated mansion.
Offered on Fridays & Saturdays through December 22, 7 pm.
Rock & Roll History with Darlene Love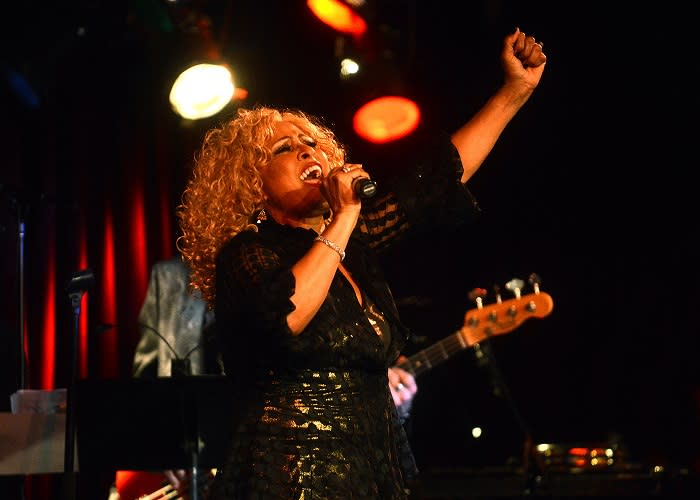 For a different kind of history...see the legendary Darlene Love perform her holiday classic, "Christmas (Baby Please Come Home)" for Annapolis at Maryland Hall for the Creative Arts. Darlene is such a part of Rock and Roll History that her life story was the subject of the Academy Award Winning Documentary Twenty Feet from Stardom. As a background singer and member of the famed "girl groups" in the 1960s, Love's voice is part of the fabric of 60s & 70s Rock and Roll and hundreds of hit songs. A star in her own right, she'll perform music from her celebrated decades long career.
Offered on December 17 at 7:30 pm.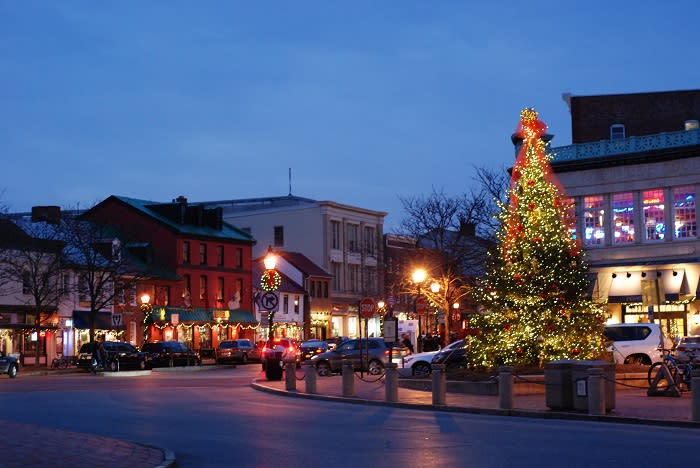 HAPPY HOLIDAYS!
Images courtesy of Illuminated London Town photos by Bob Peterson. Hammond Harwood House photo featuring Watermark tour guides by Webster Wright. Darlene Love photo courtesy of Darlene Love. DTA holiday photos by Katie Redmiles.