Looking for an off-the-grid walking tour, a unique breakfast or brunch destination, an Asian lunch buffet, authentic Italian fare (including high-five pizza), Belgian-themed cuisine in a charming cottage setting, a bakery known for artisan breads, a Mexican eatery famous for its margaritas and a family-owned gourmet food market with a busy carry-out deli? If so, we are happy to suggest a visit to West Annapolis, a mixed residential and retail neighborhood near the USNA stadium.
Along the way, you'll find a variety of small antique and specialty shops, an art gallery that also does framing, an art supply store, and an upscale beauty salon and women's clothing store. Side streets in this attractive area are tree-shaded and lined with attractive homes. It is a very special neighborhood – quiet and picturesque. (Check out westannapolis.org, which details a walking tour of West Annapolis and historic Wardour).
Your "foodie tour" begins on Taylor Avenue, just off Rowe Boulevard, and winds its way to Annapolis Street, and then to Ridgely Avenue.
Bella Italia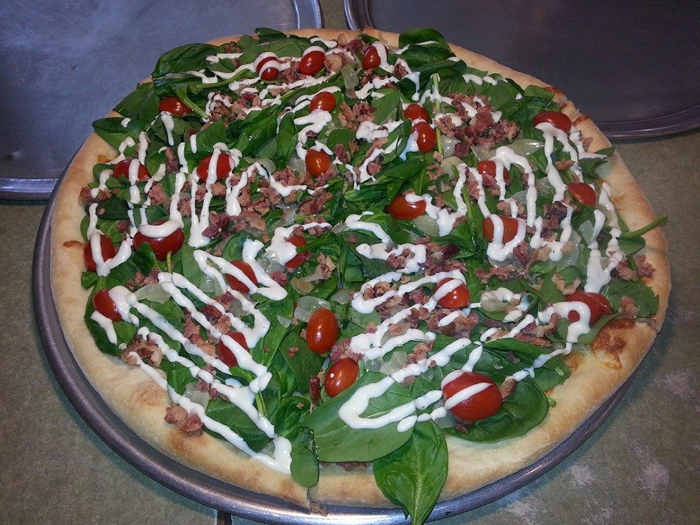 Photo credit: Bella Italia
Pizza calling to the kids in your party? Bella Italia (609 Taylor Avenue), a small but big-hearted Italian restaurant, has some of our town's most popular "pies" – all lined up in a colorful parade in a showcase just inside the door, awaiting your choice. Quickly heated up in a special oven, the slices are delivered to your table in the no-frills dining area. But wait – there's more to the menu than pizza. They also have salads, subs (eggplant or chicken parmesan among them) and most of the southern Italian specialties you expect to find in a family-run eatery where the matriarch makes the addictive tomato sauce.
Open 10 am to 9 pm, Sunday-Thursday
The Canton Restaurant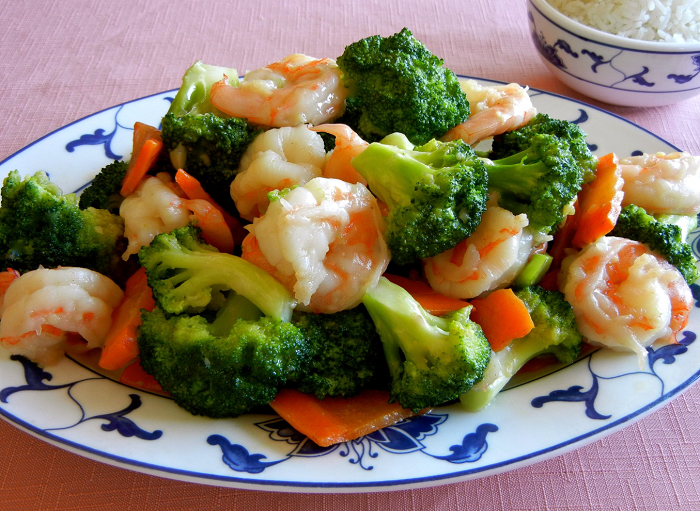 Photo credit: The Canton Restaurant
Perched on a hillside overlooking Graul's parking lot, The Canton Restaurant (11 Ridgely Avenue) celebrates 50 years of providing residents with delicious Asian dishes. Family-owned and operated, this retro restaurant offers a glimpse into the past of both décor and pricing. For $6.95, patrons may sample a tempting buffet featuring popular Cantonese dishes from 11 am to 2 pm. Peking duck prepared on-site and served in traditional style is a specialty. A new chef, recently arrived from NYC, is credited with sprucing up the menu.
Open 11 am to 9:30 pm, Friday-Saturday
Flamant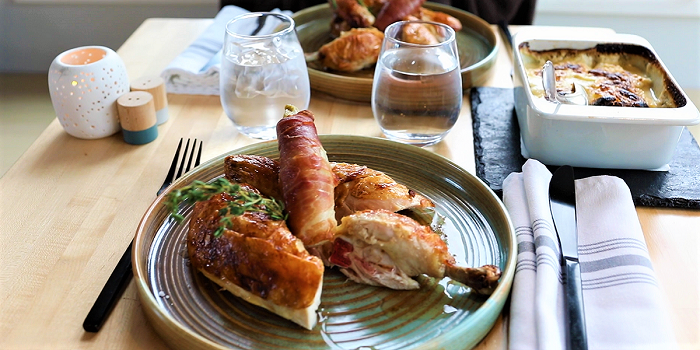 A block away, at 17 Annapolis Street, what looks like a well-kept residence is a Belgian-themed restaurant called Flamant. The only Annapolis restaurant awarded a place in the 2018 edition of the Washington Post's 2018 Fall Dining Guide, this unique establishment showcases the culinary talents of chef-owner Frederik de Pue, a former star-chef in the nation's capital. Patrons of his new venture can watch de Pue and his staff in action through the glass of a picture window into the kitchen. This is a must-visit for serious diners seeking fireworks from a seasoned chef.
Open for lunch 11:30 am to 2 pm and dinner 4:30 pm to10 pm, Tuesday-Saturday. Reservations are recommended.
Evelyn's
Just down the street, Evelyn's (26 Annapolis Street) – named after owner Brandon Stalker's young daughter – is the epitome of a friendly neighborhood eatery. Known for its hospitality (and the long lines on weekend mornings), this little charmer is a good choice for early morning meetings, all-day breakfasts and healthy lunch options. Local eggs are the mainstay of build-your-own omelets with a choice of ten "add-ons"; smoked salmon with capers, green onion, and cream cheese is a pleaser, as is "loaded oatmeal" and corned beef hash. Vegetarians get the nod with a health-burger and tofu omelet.
Open daily 7 am to 3 pm.
Bean Rush Café
Coffee-holics know about the Bean Rush Café (Annapolis Street), a homey place popular with stroller-pushing Moms, students hunched over their computers or I-Phones, and local members of the silver generation. Both stairs and a ramp lead to a simple room furnished with communal tables where you are free to acknowledge or ignore fellow patrons. Everything is pretty much come as you are: Step up to the counter, order breakfast or lunch (or not) to go with your choice of coffee drinks made from beans from as far away as Africa and Indonesia, or maybe a warming cup of loose leaf tea. Or harken back to your youth and order an old-fashioned frappe to pair with a just-made panini. This place, like all of the West Annapolis shops – it's the "real deal."
Open 6 am to 6 pm weekdays, 7 am to 4 pm Saturdays, 7 am to 2 pm Sundays.
Mexican Café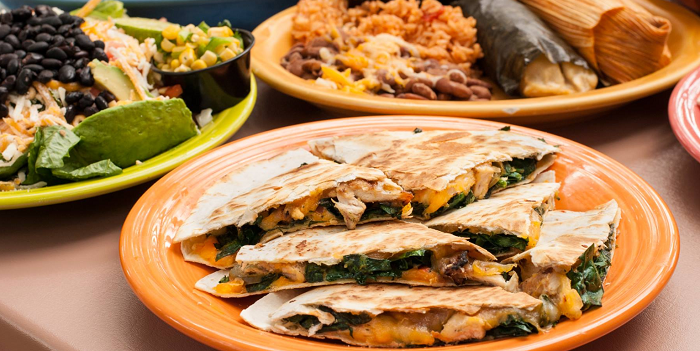 Photo credit: Mexican Café
Take a late afternoon break at the Mexican Café (609 Melvin Avenue), the new location of a super-casual place famous since 1992 for its high-powered margheritas and high-energy weekend clientele. The current location has improved a lot since moving to West Annapolis – painting the premises with bright colors, improving the interior décor and upgrading its menu by several notches. One of its most popular features is the outdoor patio, furnished with picnic tables and lit up like an ongoing party scene.
Open 11:30 am to 10 pm Sunday-Thursday, Fridays-Saturdays 'til 11 pm.; half-price Margarita Mondays.
Great Harvest Bakery
Great Harvest Bakery (208 Ridgely Avenue), easy to miss at an obscure corner on the very edge of West Annapolis, is worth a stop if you want a special treat for yourself or a gift for a friend who appreciates artisan breads as much as you do. I recommend the challah bread, cappuccino muffins, the scones, the desserts, the sandwiches, the Ceremony Coffee (an Annapolis brand), and the sweet service. Free samples are part of the fun of finding this little jewel – a local landmark that keeps getting better after 18 years in the neighborhood.
Open 6 am to 6 pm Monday-Friday, Sat 'til 5 pm. Closed Sun.
Images courtesy of VisitAnnapolis.org, Bella Italia, The Canton Restaurant, Evelyn's, Bean Rush Café,  Mexican Café, Great Harvest Bakery.