The season to eat, drink and be merry is here to distract us from "other things" and Annapolis is the place to be for foodie holiday time.  Share in the tradition of Midnight Madness, three nights of high-spirited shopping and dining downtown.  Main Street, Maryland Avenue and the first block of West Street are closed to vehicular traffic but open to people of all ages - and their well-behaved dogs. Mark December 7, 14, and 21 on your calendars, with celebrations scheduled from 6-11 pm.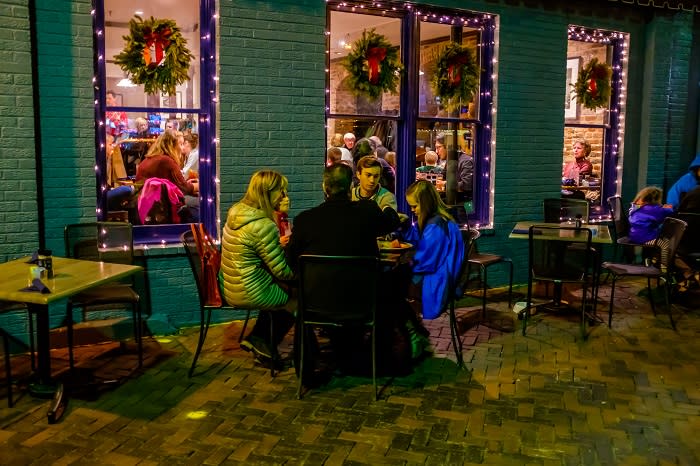 Photo courtesy of Visit Annapolis
Discover Annebeth's, 46 Maryland Avenue, to find a unique collection of gifts and goodies that include locally made and Belgian chocolates, Himalayan sea salt caramels, French cheese knives, deviled egg platters and Sea Bags made in Maine out of recycled sails.  Annebeth Bunker, who opened her shop 19 years ago, will be there to greet you.
A few doors down at 63 Maryland Avenue, pop into Galway Bay to sample and order this Irish bar-restaurant's popular and potent eggnog.  Made in County Cavin near Dublin from a secret recipe, the popular holiday brew is available by the bottle or the case.  Call 410-263-8333 to order and pick up at the restaurant in Annapolis or at its sister restaurants Boru in Severna Park, Killarney in Edgewater or Pirate's Cove in Galesville.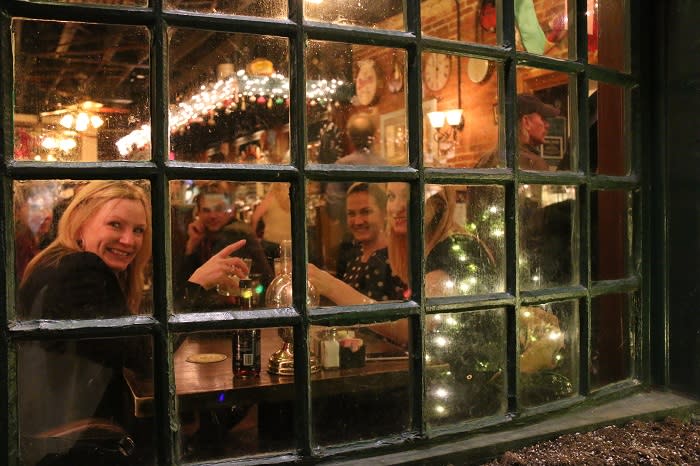 Photo courtesy of Visit Annapolis
Mills Fine Wine and Spirits down by the City Dock at 87 Main Street is, itself, an Annapolis tradition.  New owners Jen and Jerry Donahue are planning wine, Kerry Gold eggnog and bourbon cream tastings for Midnight Madness nights.  Their shelves are filled with a remarkable selection of domestic and imported wines that over the years have attracted oenophiles from all over the world. Customers are encouraged to browse before buying. 410-263-2888.
Beyond downtown, there are other places that shine.  Annapolis Towne Center is home to Target, Whole Foods and a number of good restaurants, among them Coopers' Hawk Restaurant and Winery, 1906 Towne Center Blvd. Just around the corner from Brooks Brothers, find a rare collection of wine-related gifts while enjoying the wine bar that sets the tone for this successful pairing of wine bar and a super restaurant – accessed via elevator that transports you to an upscale space that includes space-heaters that warm outdoor patio space. 443-837-7989.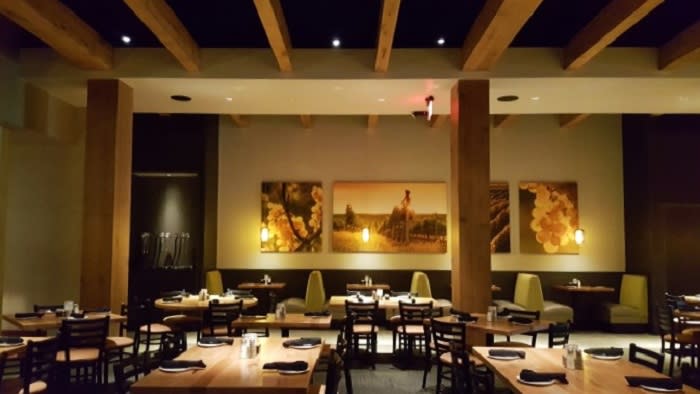 Photo courtesy of Visit Annapolis
Bin 201 Wine Cellars, around the corner at 201 Harker Place, across the street from Whole Foods, is a must-stop for oenophiles.  Its staff is fun-loving as well as knowledgeable and the wine cellar is impressive.  The range is impressive – "from collectibles to bargain to low-yield vintners" – and for the holidays there will be special tastings of "Holiday Picks" from 6-8 pm Dec. 16, with a $10 fee that is redeemable for wine purchases and a Dec. 28 gala tasting of sparkling wines from around the world from  6-8 pm: $19 fee, with $10 applicable to wine purchase.  Wine lovers will be happy with this place as a chill space, while their partners shop at Whole Foods.  Everybody's happy! 410-571-2011.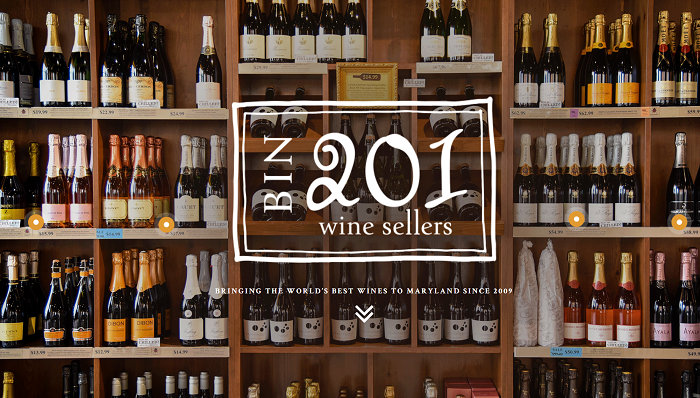 Photo courtesy of Bin 201 Wine Sellers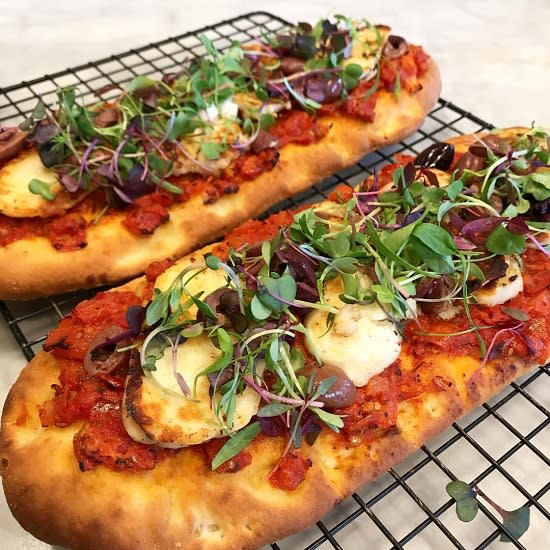 Photo courtesy of Tasty Gourmet Market
Tastings Gourmet Market may be on the outskirts of Annapolis at the Clock Tower strip mall 1410 Forest Drive, but for serious food and wine lovers it is worth the pilgrimage to discover what I consider world-class establishments. Stacey Adams, the charismatic owner and executive chef of Tastings Gourmet Market, is an alum of Merrill Lynch and Morgan Stanley.  She offers a sophisticated inventory of products from Italy, Spain, Italy, France and elsewhere as well as homemade breads, custom-made sandwiches, cheeses to die for, and lots of other present-worthy items from Italy, France, Greece and Spain. Words fail to describe this place – but "fabulous" will do. Open Mon-Fri 9 am- 7 pm, Sat 'til 6 pm, Sun 11 am-5 pm. 410-263-1324
Wine Cellars of Annapolis is right next door, conveniently close for matching your food purchases with appropriate wines from an amazing selection.  The knowledgeable staff is ready to advise or just chat about pinots and such.  Ask about their special case prices and the availability of the red wine of the year from Cote du Ventoux.
Cheers!