Each month our local history blogger, Kat Spitzer, takes readers on a trip to an exhibit in Anne Arundel County. This month, Kat visited the Historic Annapolis Museum, where she walks us through their on-going exhibit "Freedom Bound: Runaways of the Chesapeake Bay." Join Kat on a tour as she highlights the stories of nine servants and slaves who tried to escape from forced servitude between 1728 and 1864.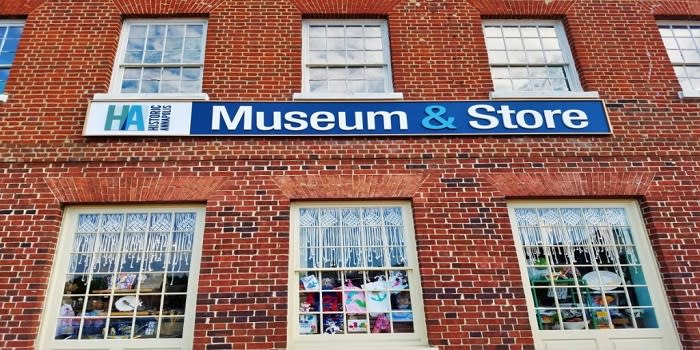 Annapolis' leading historical preservation organization, Historic Annapolis Foundation, has held their exhibit, "Freedom Bound: Runaways of the Chesapeake," at the Historic Annapolis Museum Store since 2013. Through "Freedom Bound," visitors meet people who were treated as property and discover how they resisted that condition and asserted some degree of control over their lives and circumstances. Each of the displays represents an actual individual's story, but each also tells part of a larger experience shared by thousands of bound workers—indentured servants, slaves, and convict servants—who lived and labored in the Chesapeake region. "Freedom Bound" is located on the 2nd and 3rd floors of the Historic Annapolis Museum & Store at 99 Main Street with another, smaller exhibit located nearby at the Waterfront Warehouse at 4 Pinkney Street.
Videography and photography courtesy of Darren Heater.