Breedlove Guitars, Paul Reed Smith Guitars, C.F. Martin & Company, Gibson Brands Inc., Fender Guitars, …To Rick Hogue, these represent merely a few of the most famous guitar brands and manufacturers that have been a part of his life since an early age. Rick grew up in a musical home, and after finding his own love for music on the piano as a child, he later discovered the world of guitars. Rick's passion for the sound, build, and beauty of these string instruments led him from songwriting to sales, to establishing a clientele, to opening his own guitar shop and school of music. Today, Garrett Park Guitars (7 Old Solomons Island Road in Annapolis) celebrates 37 years of sharing, teaching, and equipping the community with music.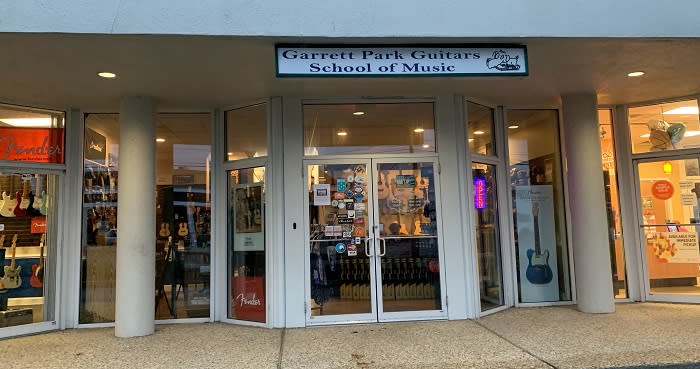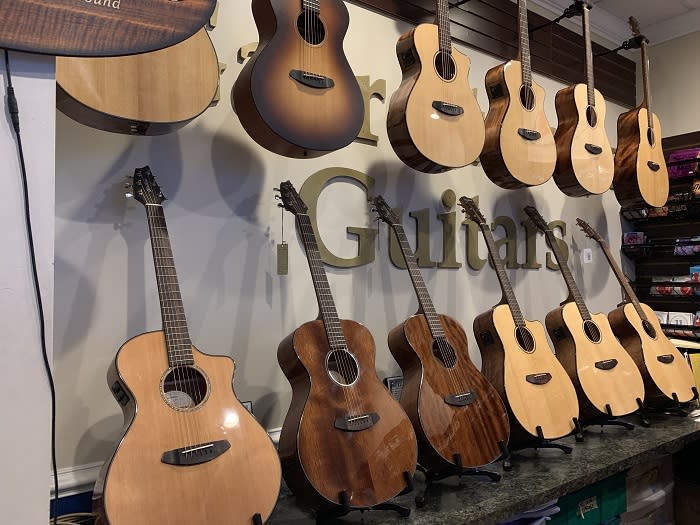 I recently visited Garrett Park Guitars and had the opportunity to speak with Rick about his business and desire to impart the value of music to future generations. "We're guitar geeks first and foremost," says Rick, referring to himself and his team. "But also, I'm in a place where I want to share the love of music." Garrett Park School of Music was launched ten years ago, and operates with students ranging from eight to eighty years of age, ready to engage in piano, guitar, drum, voice, and even ukulele lessons. With twelve teachers at the school, the team strives to engage with over 150 students through private and group lessons, and concerts in order to give students the opportunity to perform onstage by opening for local bands.
When it comes to purchasing a guitar, Rick explained that there are two schools of thought. The first views the guitar as getting better with age. This notion appreciates the authenticity of the instrument as an element that extends the enjoyment brought by creating music. The second idea suggests that a new guitar gives the musician a fresh start on a piece first played and owned by them. Either way, Rick and his team cater to customers in providing both options by finding and authenticating unique pieces, and maintaining relationships with brand manufacturers. In addition, the two expert luthiers on staff help guitar owners with restoration and repair services of all kinds.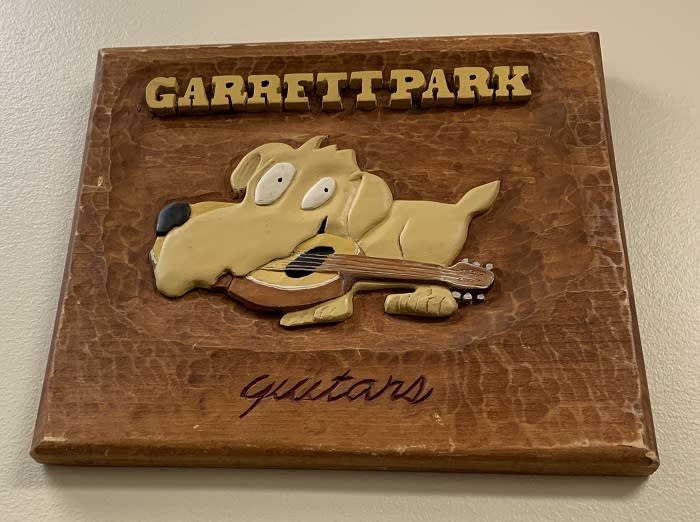 After all these years of creating, promoting, and enabling others to experience music, guitars continuously bring joy to Rick and the work that he does. When I asked Rick what he would like to share with those unfamiliar with his store, he quickly responded noting that all "are welcome here." If guitars, an instrument, or any type of music is of interest to you, stop in for a visit at Garrett Park Guitars – it just might incite a little musical passion.
Images courtesy of Melissa Kuhta