What is the holiday season without the Eastport Yacht Club Lights Parade? Back for its 36th year (held on December 8 from 6:00 pm to 8:00 pm), the holiday lights parade features up to 40 boats of all shapes and sizes, brightly decorated with thousands of lights, floating through the Annapolis Harbor. One fleet circles in front of Eastport, the City Dock, and the Naval Academy seawall, while the second fleet circles the length of Spa Creek.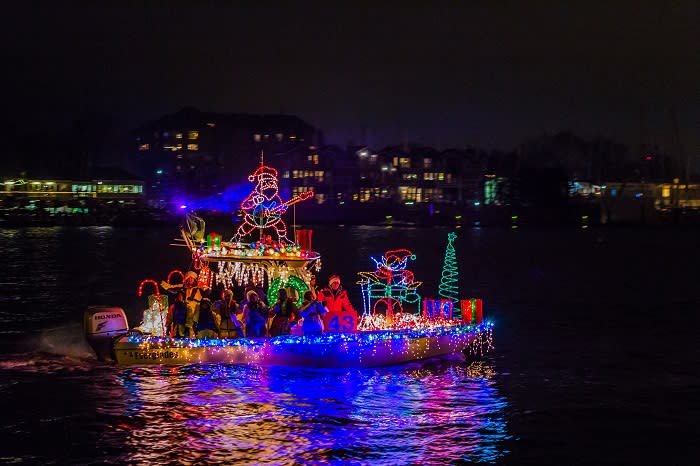 Boat crews and volunteers work all year long to prepare for this big event in hope of taking home one of the many prizes and along with a year's worth of bragging rights.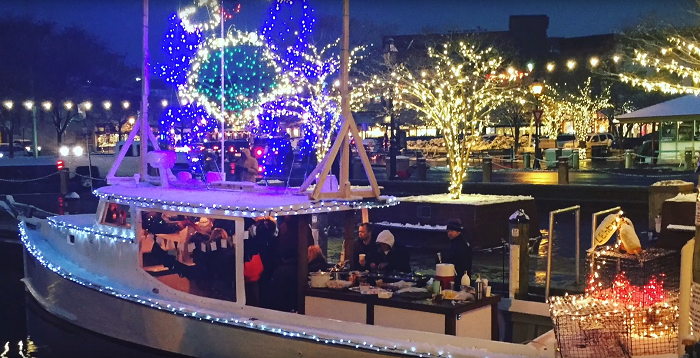 Last year's winning display.
Shawn Gordon, along with his two partners, Will Hughes and Richard Bowen, felt the stress of the event last year as they decorated their boat (Driftwood) all the way up to just hours before the parade. It all ended up being worth it as he took home multiple awards, including "Best Overall." Not too bad for his first year entering!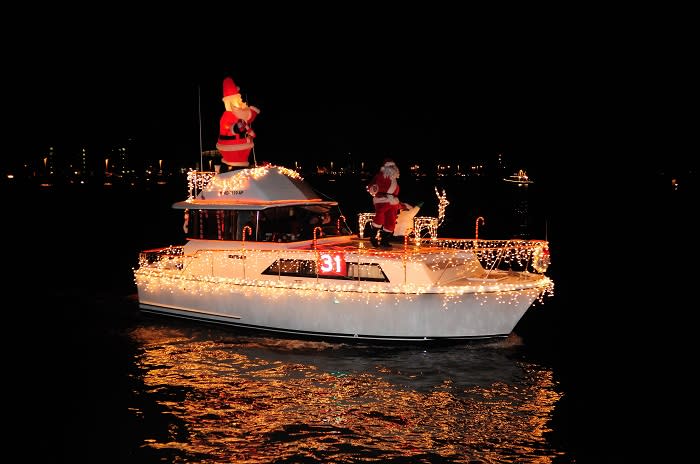 Voted one of the Top 10 Best Holiday Parades in 2017 by USA Today, the Eastport Yacht Club Lights Parade is perfect for the entire family during the holiday season. Averaging over 20,000 in attendance each year, be sure to arrive early – with hot chocolate in hand – and stake out a good spot to watch the show!
It all happens Saturday, December 8, 2018 from 6:00 pm to 8:00 pm.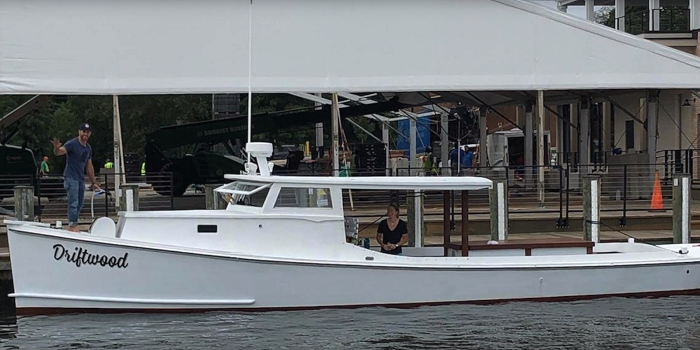 Driftwood Charters
Want to hop on board last year's award-winning boat? Shawn and his wife, Kelly, run special charters (Driftwood Charters) throughout the season. From dinner cruises to cocktail hours, bachelorette parties, and more – it is always a great time and a ton of fun. Find them on Instagram: @driftwoodcharters.
Videography and photos courtesy of Patrick McNamara of Drawn to the Image.