Annapolis is home to a wide variety of shopping options. From books to clothes, from olive oil to chocolate, you will not be hard-pressed to find the perfect gift for all of your loved ones this Holiday season. There is a special street, however, that provides incredibly unique and creative gift-giving options: Maryland Avenue. This particular street has attracted a conglomerate of innovative, timeless, and utterly unique locally owned shops. When you turn the corner of state circle on to Maryland, you are greeted by a quaint street tied together with snowflake lights and beautiful historic storefronts.
As you to stroll down the avenue, the array of possibilities for one-of-a-kind gifts unfold. Mango and Main, combines artful and ethical with beautiful handcrafted fair-trade options. Gifts from around the world that ensure fair treatment across the board, from ingredients to production.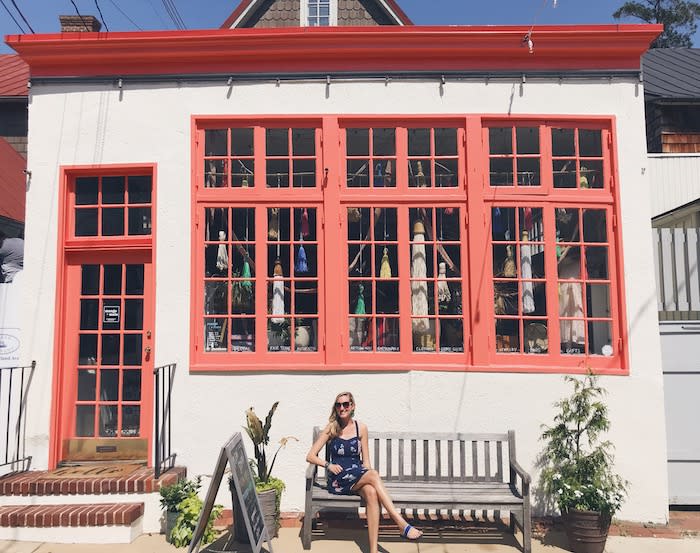 Evergreen Antiques, owned by Joanna Masterson Young, houses three rooms filled to capacity with high quality, hand-chosen, antiques. She has, at any given time, a host of different furniture pieces, a wide variety of glassware, books, home decor, jewelry, and clothes. She always keeps the inventory up to the season and fresh with new-to-you items.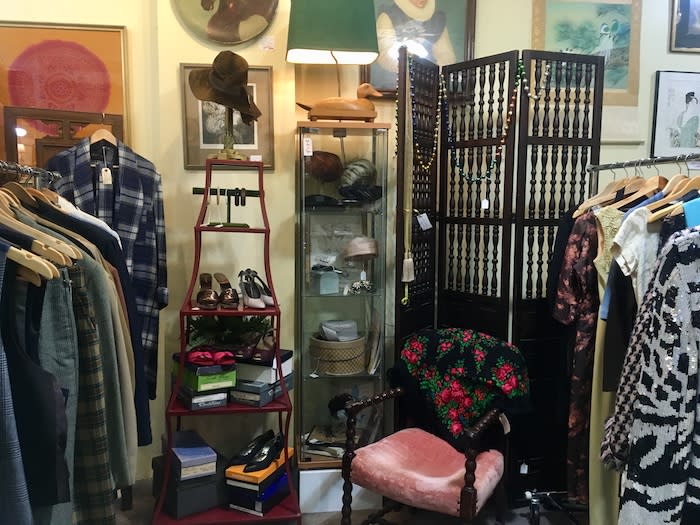 Image courtesy of the author
A little further down the street, you will be greeted by the "Shop Father" FJ, the french bulldog at Barefoot Dwelling. This shop opened up in 2010 in Severna Park and has since moved to downtown Annapolis offering customers a unique interior design firm experience and out of the box vintage pieces. Creator and head designer Lisa, helps to create a refurbished mix of "mid-century modern and industrial elements, distinctive wall art, and beautiful furnishings and lighting." Quote from shopmarylandave.com.
For the eggnog lovers you know, or as the perfect party favor, you can head on down to Galway Bay to pick up a couple of bottles of their specialty Egg Nog. Self-proclaimed as the "most delightfully unique Egg Nog in the world", this concoction was carefully formulated by the owners over in Ireland. They spent days consulting with whiskey and Irish cream experts to ensure that this is the most warming, balanced, and loving cup'o'nog you have ever had. Not only that, but its soy cream formula is dairy and gluten-free, and despite its name, it is also egg-free!
After that, head right across the street to KA-Chunk Record shop to discover an impressive collection of modern and vintage records, CDs, cassettes, and musical trappings. For the old soul music lover in your life, you are sure to hit the perfect note!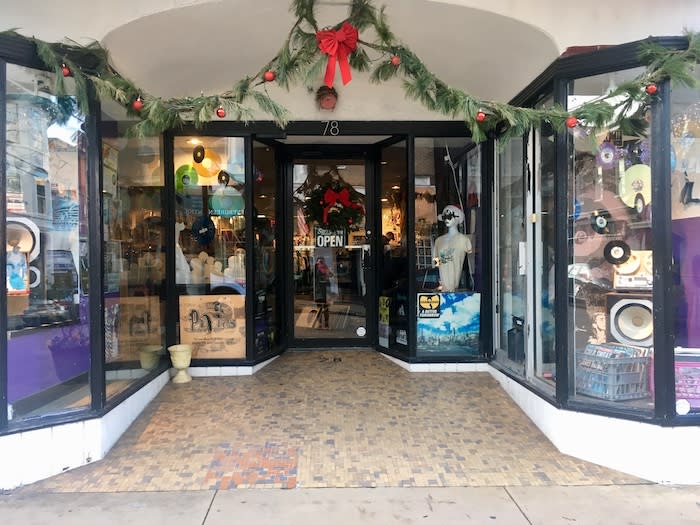 Image courtesy of the author
HERE. a Popup Shop is filling one storefront temporarily for the holiday season. In this one of a kind place, you will be able to find beautiful, creative, and unique gifts all from local artists and designers.
Head on down to the end of the first block to Annabeth's for all of your entertainment needs. This shop is another that is locally owned and operated and has had its doors open to the public from 1998 and its functions have varied over time. It has an array of tasty wines, specialty snacks, and all of your party essentials, to build your own six-packs, and from creative party favors to Annapolis-specific trinkets and nicknacks—this little shop has anything you might need.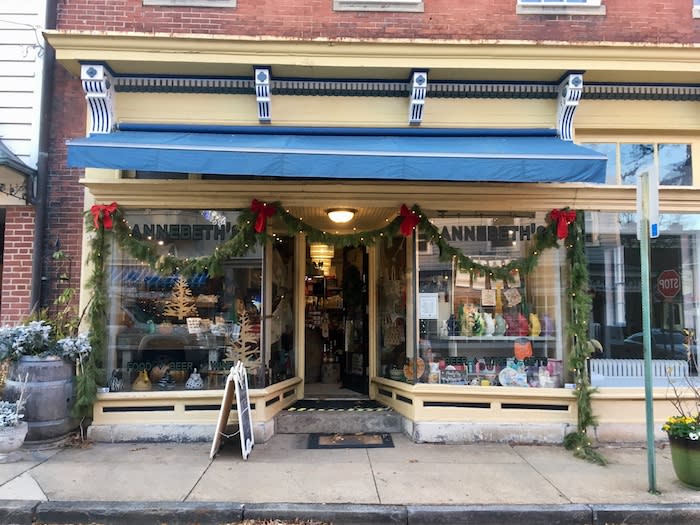 Image courtesy of the author
Go right across the street on the other side to Old Fox Books & Coffeehouse and you will enter a fairytale land with walls lined with new and used books in any subject you could possibly imagine. There is also an incredible coffee shop, Brown Mustache, that has a high-quality selection of coffee and tea products—coffee and books? Those would be an absolute joy to open on Christmas morning.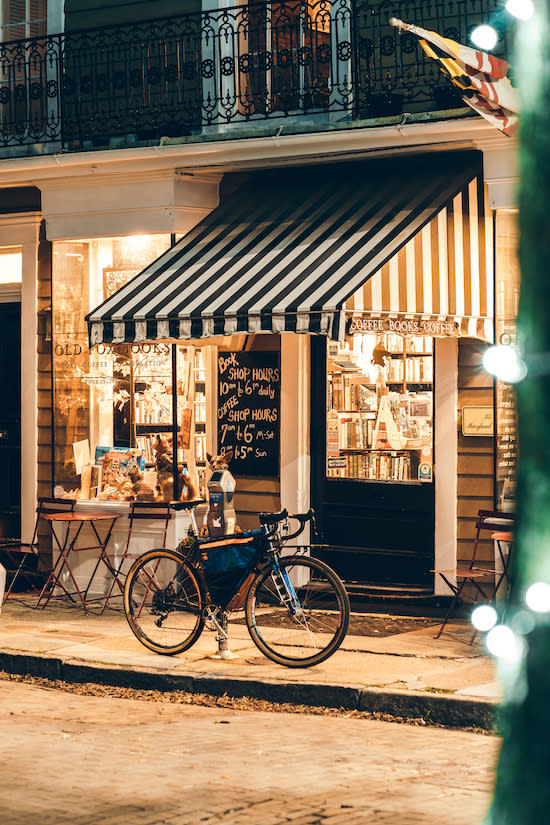 To think that these are only some of the options! There are galleries, a juice shop, barbershop, massage parlor, a jewelry shop, and even a flower shop! There is no question that you will be able to find unique gifts for your loved ones on this street. Not only that, but you might find a new one-stop street for all of your shopping needs year-round.