Fall is in full effect, the weather is beautiful, and I am ready to watch the leaves turn and well—fall! If you are like me, fun in the Autumn sun is a much-awaited part of the year. As always, Anne Arundel County is bringing the best fall festivities to soak up the sun and have endless fun. Whether you are looking to have a family fun day, plan a child-friendly play date, or try some of the finest homegrown harvest creations, there is a festival happening for you.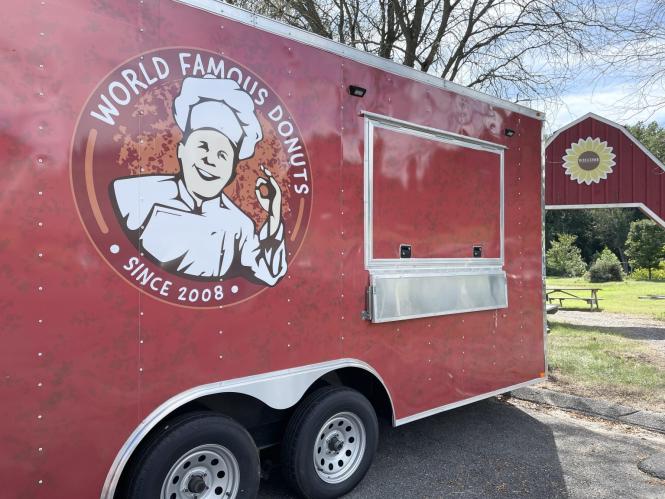 You do not want to miss the Homestead Harvest Weekends food trucks at the Davidsonville location. Image courtesy of Homestead Gardens.

 

I cannot think of a better way to kick off Fall than great food, great weather, and boundless fields of good vibes. Luckily, Homestead Gardens feels the same. If you are looking for a one-stop shop for a delicious variety of food, desserts, ciders, and festive treats, you do not want to miss the Homestead Harvest Weekends food trucks at the Davidsonville location. Plus, the fun does not stop at food trucks! On October 9 and October 23, Raptor Eye's Live Birds of Prey Exhibits will be at the Homestead Gardens in Severna Park. The exhibit will feature an up-close experience with owls, hawks, falcons, and more.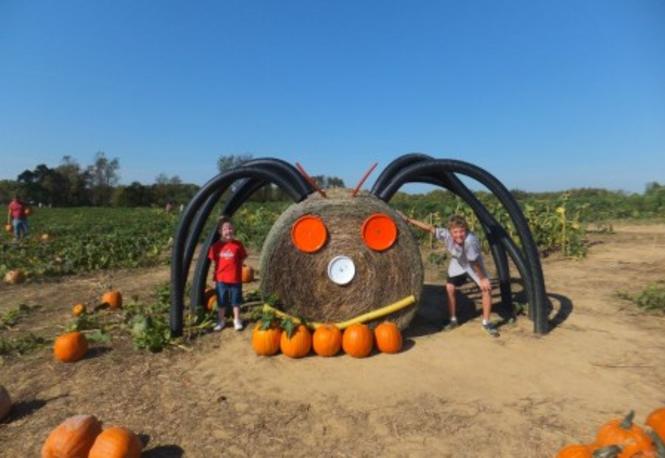 The kids will love all the activities at Knightongale Farms in Harwood, MD. Image courtesy of Knightongale Farms.

 

Knightongale Farms in Harwood is bringing new activities and many classic favorites to the harvest season. This year's fall festival features two brand new 40-foot barrel slides for the entire family to enjoy. With over a dozen fun activities, including a 3-acre corn maze, moon bounce, hayrides, and more, you will surely make plenty of memories. Of course, you are going to want to check out Maryland Pumpkin Patch while you are there! I mean, seriously, what is life without 50-pound pumpkins? Pretty boring in my book.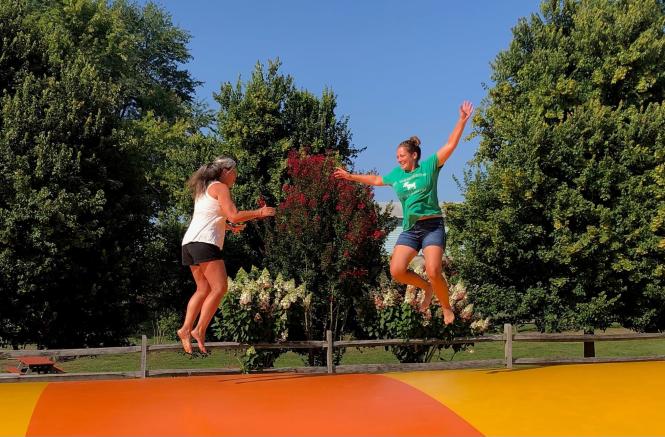 Jumping pillows aren't just for the littles! Image courtesy of Greenstreet Gardens.

 

Let us all agree fun at Greenstreet Gardens never gets old, and the views only keep getting better. The Fall Festival is back, and so are many of Greenstreet Gardens' favorite activities for all ages. Get lost in the 5-acre corn maze, take a hayride through the pumpkin patch, scale the tire tower, or take a swim in the giant corn pit. Whatever you and your family decide to do at Greenstreet Gardens will surely be backhoe loads of fun.

 
The MD Corn Maze is a county favorite, head to their website to see what else they have in store for the 2021 season! Image courtesy of MD Corn Maze.

 

Eight acres of corn maze and over 25 exhilarating activities await you and your family at the MD Corn Maze in Gambrills. This year, the MD Corn Maze season opened with three new attractions. The new Farm Flyer Zip Line is sure to get your adrenaline pumping, while the Horse Play Hay Day will have your smile beaming. Of course, the best takeaways from my family's fun days are always memories, but a cool souvenir is definitely is the cherry on top. Be sure to check out the new General Store and grab something delicious or something pleasing to the eye to commemorate your trip to the MD Corn Maze.