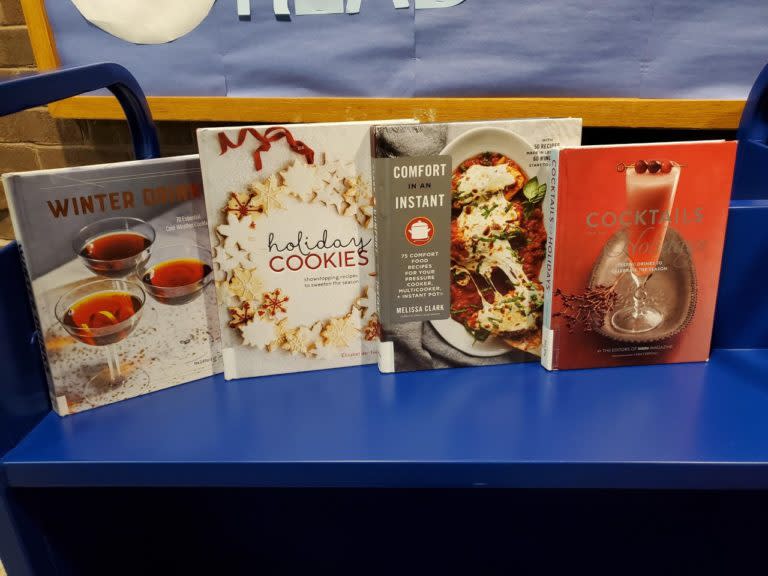 Holiday cooking at your local library has never been easier, sign up for a virtual cooking class to take it to the next level. Image courtesy of Anne Arundel County Public Library (AACPL).
2020 is the year of home cooking and your local library is a great free resource for improving your skills in the kitchen, discovering new recipes, and eating well at home. Especially during this holiday season.  Anne Arundel County Public Library (AACPL) has taken notice of the cooking uptick through increased customer interest in cookbooks, especially projects that take more time like breadmaking, cooking from scratch and using dried beans. Cookbooks for kids and holiday meal planning are circulating well too as families look for enriching things to do at home.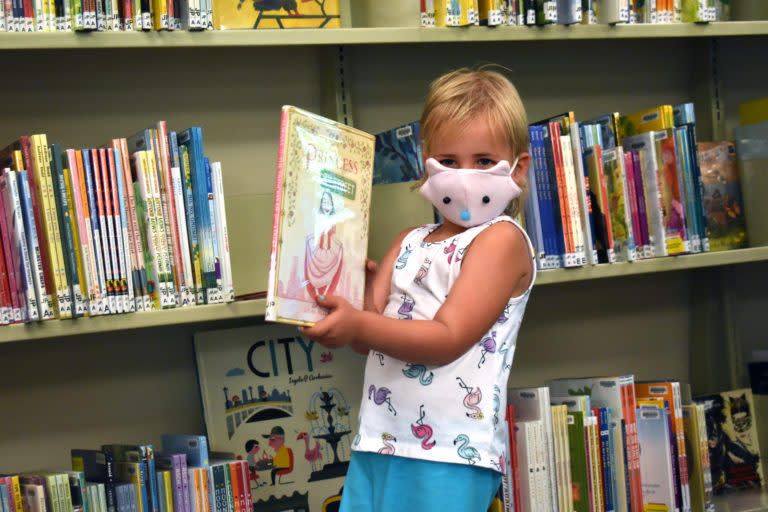 Get the kids involved in the kitchen this holiday season with some family friendly recipes. Image courtesy of AACPL.
Anne Arundel County Library
After I heard AACPL hosted a virtual pastry class with a chef in Versailles, I knew I wanted to check in with them for tips on planning my perfect holiday meal. I connected with Lauren Eichelberger, Circulation Supervisor at Severna Park Library to learn more.
Lauren does a lot of cooking and often utilizes the library's collection. She says, "I think one of the best things about the library and the holidays is the online access to magazines. You can browse current and past issues for recipes and decorating ideas. We have things like Food and Wine and Good Housekeeping. And you don't have to find something to do with the copies when you are done looking at them."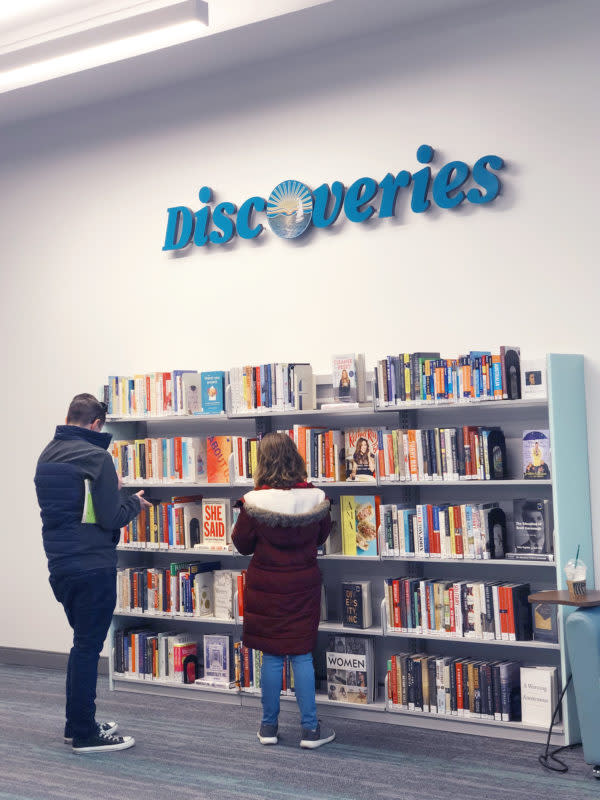 Holiday cooking help is just a book away at your local library. Image courtesy of AACPL.
Cookbooks for your Holiday Meal
Lauren added, "Holiday meals are what makes the holidays for me and the library has so many wonderful cookbooks I would recommend." While it may seem hard to narrow down the options – a search for "cookbook" in the library's catalog results in over 3,000 items! – we're in luck because on behalf of AACPL, Lauren is sharing 5 Great Cookbooks for Your Holiday Meal:
Now and Again by Juila Turshen is filled with menu ideas that are great for both the new and seasoned cook. The best part about this book is it shows you how to use leftovers to make a completely new meal. Even if you aren't cooking for a crowd this year, this book will give you festive ideas with a start on your next meal.  
Carla Hall's Soul Food is all about Southern Comfort food. Easy to follow recipes for home cooking. Perfect food for a low-key holiday. 
Comfort in an Instant by Melissa Clark. This is an elevated cookbook for the pressure cooker, things you would never imagine could be done in one. If you don't want to cook all day but want great flavor, there are some nice recipes in this one. If Santa brings you a new cooking toy, this is a great book for quick meals.
The Pioneer Woman Cooks: A Year of Holidays by Ree Drummond. Ree takes the thought out with menus ready to go. Many of the menus in this book would translate to a lovely holiday meal, like the Easter Glazed Ham, and there are a number of sweet treats. 
Holiday Cookies by Elisabet der Nederlanden. Why not do a cookie swap for the holidays? In this book there are stunning recipes for interesting cookies as well as ways to make them extra special. 
Bonus books:  Cocktails for the Holidays (Editors of Imbibe Magazine) and Winter Drinks (Editors of Punch) are full of boozy fun to celebrate with.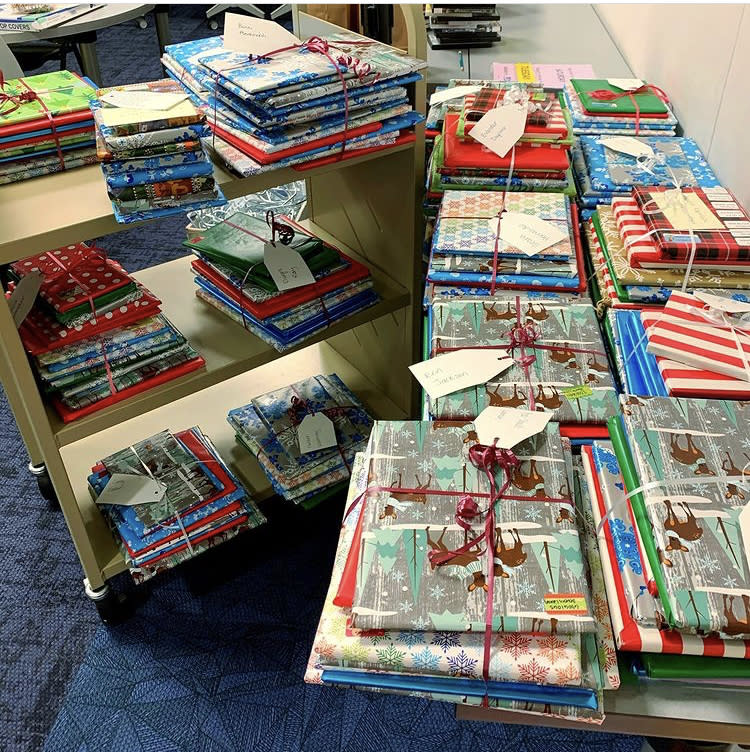 Wrapped books ready for gifting at AACPL. Image courtesy of AACPL.
Virtual Holiday Cooking Classes at the Library
Now if that pastry class piqued your interest, there are several upcoming library programs you won't want to miss:
Finally, AACPL is currently offering "Curbside Plus" services including in-person appointments for computer use, browsing the stacks and other library services. Their virtual programming calendar offers activities for all ages almost daily.