The month of March 2017 has been officially proclaimed Irish-American Heritage month, which is music to my ears. Lots of activities and events have been created throughout the country to honor Ireland, and there's no better place to put on a great Irish celebration than Annapolis. When I first moved over to America from Ireland, I was so overwhelmed and proud of how Annapolis really embraced Ireland and Irish traditions. It really made me feel very welcome and at home from the word go. I couldn't have hoped for a better city to move to in America. I even get to celebrate a proper St. Paddy's Day in Annapolis!
Already the festivities are underway in Annapolis with our Saint Patrick's Day parade on March 5th, which was fantastic fun. I actually had the great privilege of being part of the parade and walk with Governor Hogan's group which was so exciting and great fun. (I have never been in a parade in my life, let alone a Saint Patrick's)! The huge crowds this year turned out in full support in the cold yet bright weather (even some dogs dressed in green) all waving their Irish flags and cheering on the parade floats. The turnout was phenomenal.
[gallery columns="2" size="medium" ids="3957,3953"]
Officially, Saint Patrick's Day falls on March 17th which is this upcoming Friday. In Ireland, this is a national holiday, with most people taking off from work. You can be sure Ireland will be celebrating for three full days this weekend with fun-filled Shenanigans and great craic. There will be sore heads that Monday morning for sure.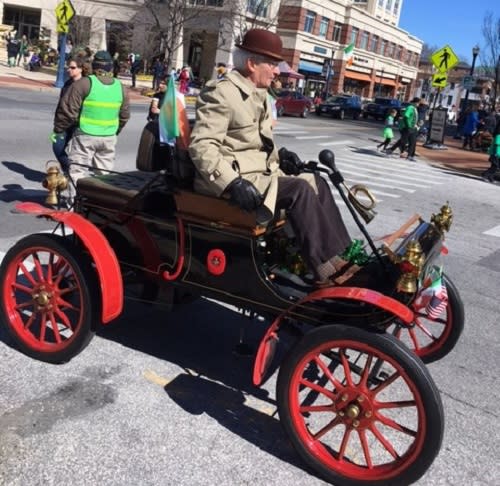 So, on March 17th, we are hoping to start the day at the Pancakes and Pints event at Fado's Irish Pub and Restaurant with the sole purpose of me trying to win the amazing prize of a trip to Ireland. Yes. An all-expenses paid trip to the Emerald Isle (I need to win this!). WRNR will be there between 7am and 9am handing out entries for this great prize, so be sure to try get down there to be in with a chance of winning. There will be tasty, traditional Irish food on offer like our famous Irish fry with eggs, rashers and sausages, and thick brown bread all washed down with some lovely Lyons tea or an Irish coffee (if it's not too early for ya'll).
After Fado's, we are heading to Baltimore for a few hours to take the Saint Patrick's Day cruise on the famous 'Spirit of Baltimore' Cruise boat at the Inner Harbor. The boat sails around the Inner Harbor for two hours and you get to take in the spectacular views of the city and local landmarks, along with freshly prepared St. Patrick's Day lunch buffet. So, if you like sightseeing like me and my husband, it's something a little different and really nice to do.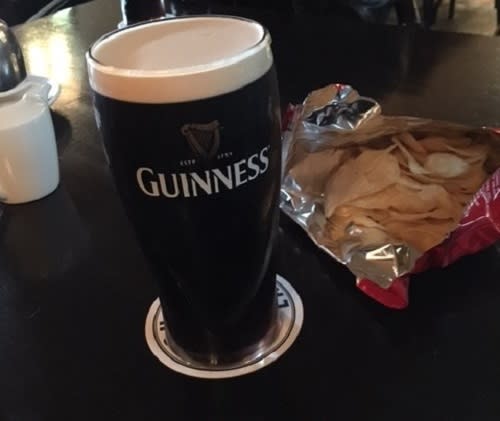 Another great venue on Paddy's day to go to is Union Jack's British Pub. Although it's essentially a British establishment, they are really pulling out all the stops on the 17th with free breakfast, happy hour nearly all day, live music from Dublin 5 in the afternoon, and a great prize giveaway; U2 tickets.
Heading back to Annapolis, we are doing a traditional Irish pub crawl, which will include visiting the wonderful Castlebay Irish Pub on Main Street (an Annapolis-Irish staple if you love good Guinness and great craic) for food and music. Vincent, the owner, is always very welcoming and kind to everyone who crosses his path. It's a great place to visit any time of year, not just on Paddy's day, as it has a very authentic Irish feel which really reminds me of home. We will then hop over to Galway Bay on Maryland Avenue to sample their three course Paddy's Day menu which ranges from leek and potato soup, beef stew, or maybe some famous corned beef and cabbage to name just a few on offer. I would urge advance booking if you wish to dine here that day as it is very busy.
Dig out all your green in your closet, put it on and hit this lovely town and have a Happy Saint Patrick's Day and Irish Heritage month, Annapolis!
Images courtesy of Sinead Harold and VisitAnnapolis.org