This month, on Jeremy's Drink of the Month, we're talking age-old Christmas traditions. Mistletoe, eggnog, Kris Kringle, all that wonderful yada yada are wonderful, but there's another tradition, nearly as ubiquitous that we'll be exploring today. I call it the Husband Couch. We all know it well, the Husband Couch is the single couch, and there's only ever one, in every store where the husband (or wife, or child, for that matter – the Husband Couch is for everyone) can sit, bored to tears, while our loved ones peruse melon ballers, pizza stones, and novelty "kiss the cook" aprons at the mall. At Christmas time, the Husband Couch causes real conundrums, for you see, with the buzzing of Christmas shoppers, the Husband Couch gets absolutely slammed. Rarely can one find an empty seat at the Husband Couch. Where then, as the cortisol levels rise, causing existential meltdowns and relationship ending fights left and right, where can we turn for relief Enter The Brass Tap.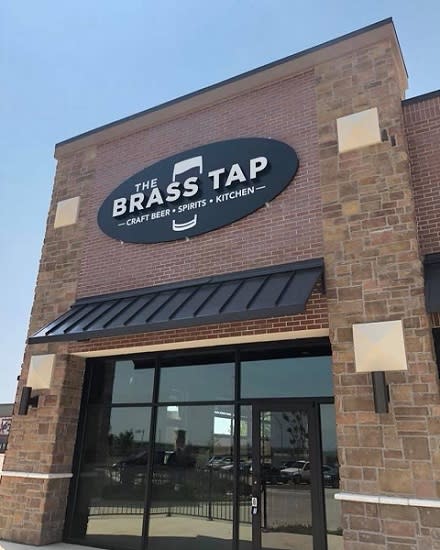 Magically situated in Westfield Annapolis Mall, The Brass Tap is the brand new craft beer bar in town. With literally hundreds of beer on draught and on it's incredibly deep bottle list, where better to wait out the mandatory shopping trips than at the tap. Featuring craft beer staples from the around the US, and excellent pub fare, the Brass Tap just may replace the Husband Couch entirely.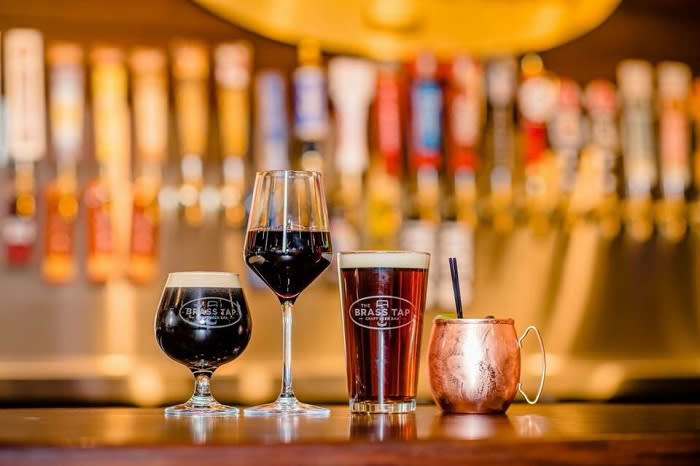 How can you beat an afternoon featuring such hits as Founders' Breakfast Stout or local favorites Crooked Crab Brewing's I Fought the Claw IPA?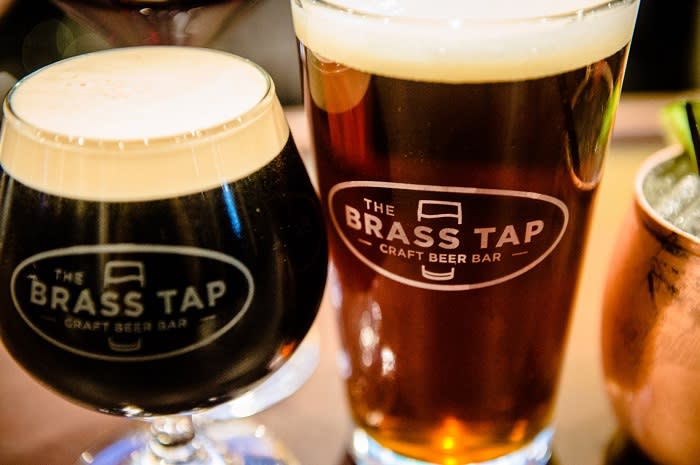 They've even been known to periodically feature rare brews. They had just ran out of Goose Island Bourbon County Brand Stout, so you snobby beer connoisseurs would do well to pay attention. The pub-fare staples really hit the mark, as well, ensuring that a trip to The Brass Tap will please all.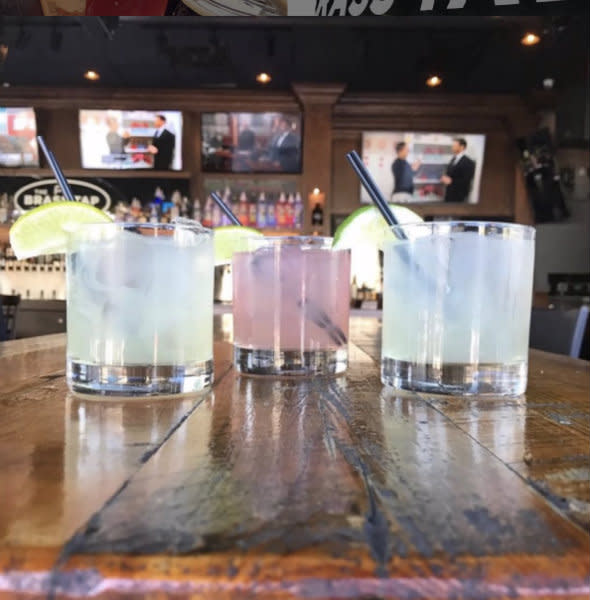 Photo courtesy of The Brass Tap
The Brass Tap is located at the Westfield Annapolis Mall, 2002 Annapolis Mall Rd, Annapolis, MD 21401. While you're there, be sure to check out their app, which allows you to check out what's on tap, track the beers you've tried, or find beers that match your favorite styles. You could even just skip the shopping entirely, and purchase a gift card for your favorite beer lover.
Cheers and Merry Christmas!
Images courtesy of The Brass Tap