Josh Swisher is a man of the people. In describing his role at Tsunami (51 West Street), he tells me "when someone's at the bar, I can be their bartender, yeah, but I'm also a little bit therapist, babysitter, [and] financial advisor." It's that extra tender loving care that makes the staff at Tsunami so beloved by Annapolitans.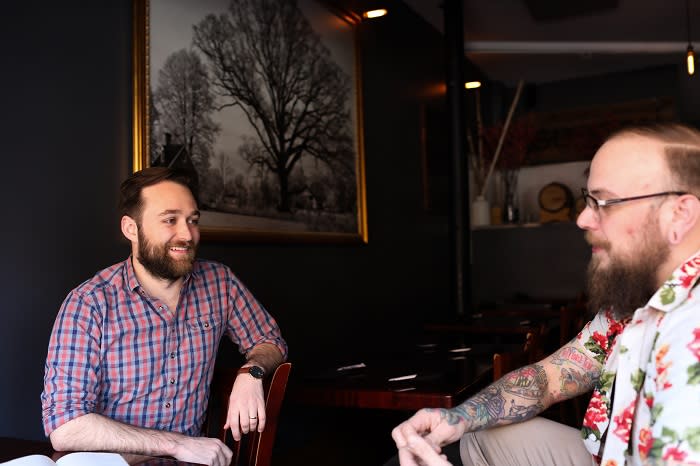 Josh says, "it's like hosting a giant house party every night." Whether it's Monday Movie Night or the upcoming Mario Kart tournament, Josh and the Tsunami crew are always finding ways to give the people what they want.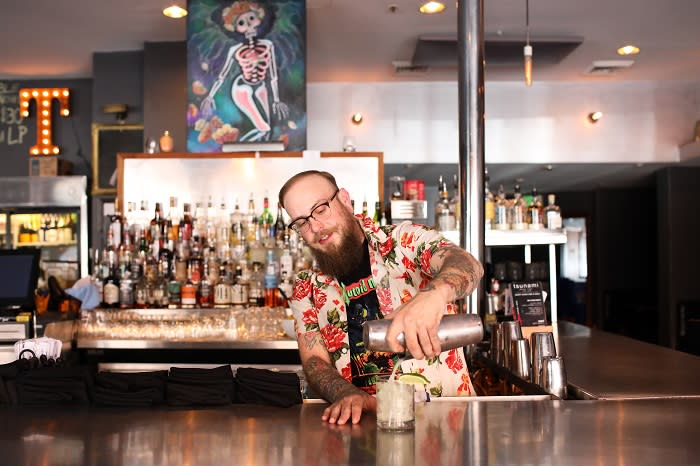 Regalo Verde
Espolón Silver tequila
Green Chartreuse
Germaine
House Jalapeño Sour Mix
Basil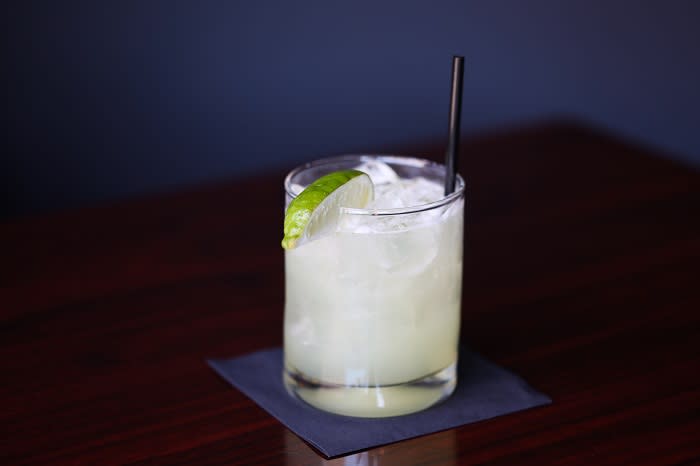 The Regalo Verde is crisp and refreshing, with a little jalapeño kick at the end. Tsunami's Jalapeño house sour mix really shines here. Summer is just around the corner, and I have to say, this might be the very best summer cocktail Annapolis has to offer. On those syrupy hot nights we know so well in Maryland, when the noxious particles of modern malaise swirl densely in our souls, a kind bartender and carefully crafted cocktail are just the right balm for the wandering soul.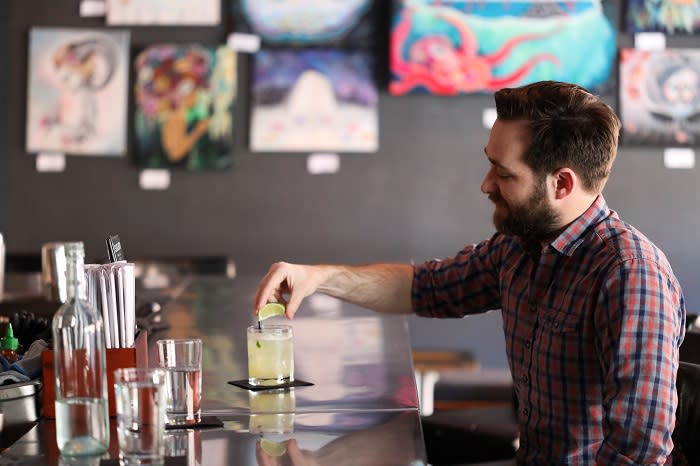 Aside from this tasty concoction, Tsunami has a plethora of masterfully-crafted cocktails to suit any mood. From his Lions Heart (Woodford Reserve, Yellow Chartreuse, elderflower, Averna) to the Tart Aux Pommes (Titos, hot cider, ginger, whip), Josh is here to please anyone that walks through the door.
Aside form their cocktail list, Tsunami's sushi and entrees are hard to beat. I especially recommend their Kobe Burger – one of my favorites in all of Annapolis.
Whether it's a break from the Maryland heat, or hankering for something delicious, there's a little something for everyone at Tsunami.
Photography courtesy of Patrick McNamara of Drawn to the Image