For August's Drink of the Month, we stopped by The Point Crab House (700 Mill Creek Rd, Arnold, Md.)—the Magothy River staple we locals all know and love for it's crabs, waterfront dining, and incredible chef. The Point's focus on freshness and sourcing locally extends well past its food menu, so this month we're highlighting The Honeymoon from The Point's rotating list of seasonal craft cocktails. Get out to The Point before the end of September when this summer sipper rotates out (for an equally delicious slew of fall cocktails).

The Point's Honeymoon:
Belle Isle Honey Habanero Moonshine
Blue Agave
Fresh Lime Juice
Muddled Cilantro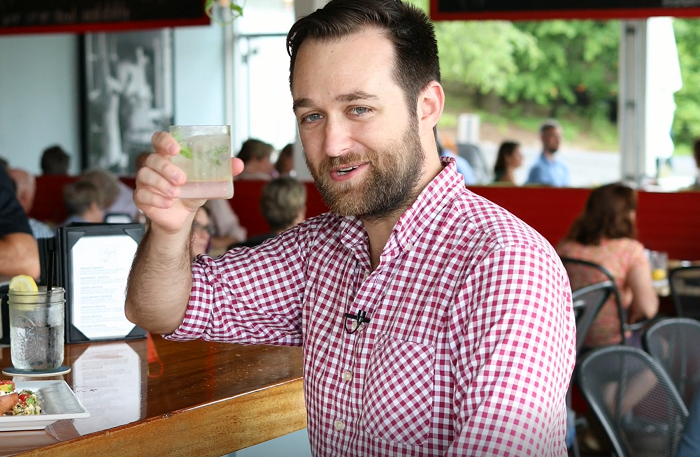 The Point takes pride on fresh ingredients, and The Honeymoon is no exception. We even watched as our bartender Tyler fresh-squeezed the lime juice for The Honeymoon right at the bar on the spot. There really is no substitute for fresh-squeezed juice. I'm a huge fan of a good crush, which by the way is the official drink of Maryland summer, and The Honeymoon gets everything right about a citrus crush. However, The Honeymoon goes another step, using Belle Isle Honey Habanero Moonshine to add just the right kick of spice for something new. It's a great play on a tried-and-true favorite.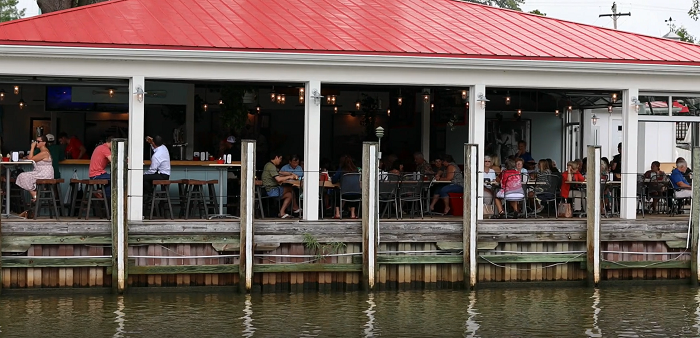 I have to give credit to the staff at The Point for staying True Blue certified. True Blue restaurants must source no less than 75% of their crabs from local waterways. I like to support our local seafood industry, and give a big thanks to The Point for doing the same.
For menus and more information on the Point Crab House, be sure to check out their website before heading to Arnold and experience this area favorite for yourself.
Happy Drinking!
Videography and photos courtesy of Patrick McNamara of Drawn to the Image