Meet Katerina Evans. She is a mixed-media artist, art therapist, and member of South County's Muddy Creek Artists Guild.
Earlier this month, we sat down with her at her studio in Eastport, Maryland to discuss her love for art and exploring new styles. Katerina focuses on using art and creativity as a healing tool. In her paintings, she uses a layering approach with everyday items to create a rich piece that paints the details of her inner feelings. In addition to having her own Creative Wellness practice, Katerina is a member of the Muddy Creek Artists Guild.
The Muddy Creek Artists Guild consists of a group of talented artists from Southern Anne Arundel County that get together to promote, showcase, and sell their art. Each year the Guild hosts several local pop-up art shows. The shows are all free and gives the attendees a chance to not only purchase wonderful works of art, but to also meet the artists themselves!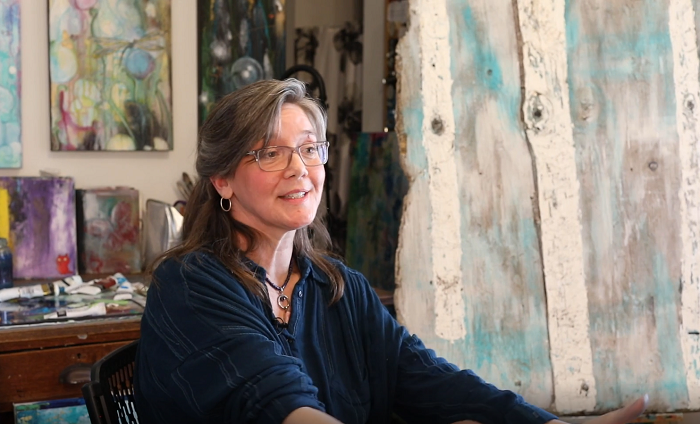 Check out their Spring Show at South River Colony Main Street Shopping Center in Edgewater, Maryland, taking place April 20-22, and 27-29. Visit the Muddy Creek Artists Guild online for more information.
Video courtesy of Patrick McNamara of Drawn to the Image