If you get through Bay Ridge Avenue, wend your way down a couple of side streets, and perplexingly drive into a gated community, you'll find this month's happy hour spot. A large octagonal building juts into the marina and hovers above the water. With no sound or sight of traffic, and only the gentle lapping at the hulls of boats docked nearby, Sam's on the Waterfront is the perfect summer afternoon destination.
It was the summer solstice, and we were hoping to find some outdoor seating to enjoy the weather. Down by the water we were greeted by a row of umbrellaed tables and a long, covered bar (known, I discovered later, as "Proud Mary's Dock Bar"), and a bartender who informed us that Thursday is $5 margaritas and $3 tacos. We congratulated ourselves on our good fortune.
Happy hour at Sam's runs 3:00-7:00, Monday through Friday. In addition to typical drink specials, their bar menu food items are also half-off during happy hour. They have edamame seasoned three ways (we tried spicy), a couple sandwich options, and, as befits a waterfront restaurant, seafood. If their fried oysters are any indication of the rest of their seafood, I'll be coming back for a full meal someday very soon. Perfectly crisped in flaky batter, juicy and flavorful on the inside. They were served with hot sauce and mayo with yuzo (an East Asian citrus) for dipping.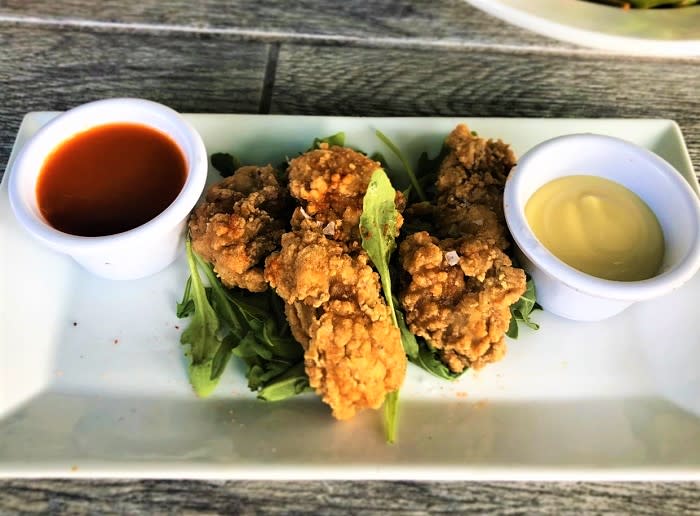 Taking advantage of the taco special, we tried one of each: chicken, steak, and shrimp chorizo (a combination I never dreamed existed, but that I'm glad does). They came on soft corn tortillas and were topped with pickled red onions, cotija cheese, and a zesty aioli. Such tasty tacos for such a tasty price warranted a second round, which we obliged.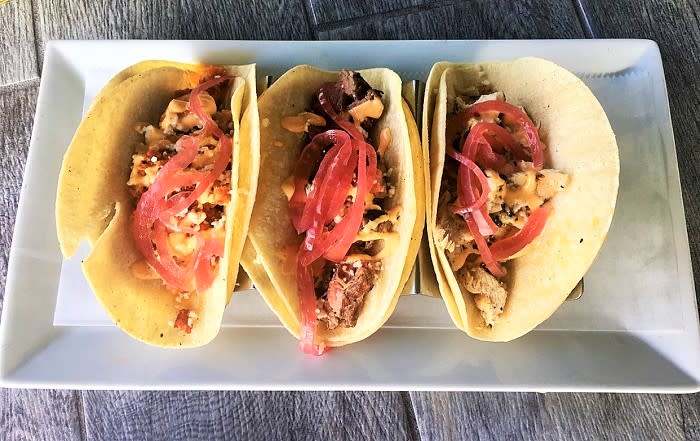 Although I could only stay for a couple drinks, their full drink menu is worth checking out. They have a good selection of bottled beers, both fun- and fancy-sounding cocktails, sixteen scotches, and a long list of digestifs.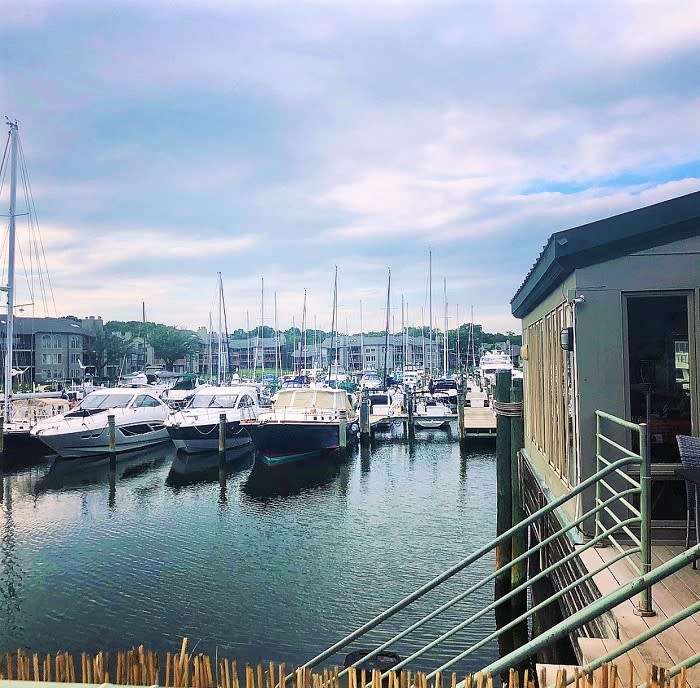 The combination of good weather, good food, and carefree summer atmosphere left us already planning our next trip to Sam's on the Waterfront. If you're not into tacos and margaritas, Tuesday is half-priced burgers, and Wednesday is half-priced wine by the bottle. And if you just can't make it in time for happy hour, they have live local music in the evenings and on weekends, as well as half-priced wings and bottomless brunch drinks on Sundays. There are so many reasons to unwind at Sam's on the Waterfront!
Photos courtesy of Leslie Howard-Goddard, Marley Crank, and Ayushma Thapa