Yes, holiday parties are fun – but there comes a time when the last appetizer is consumed and the last carol is sung – a time when you find yourself wondering if nourishing the intellect might be a better choice. When the New Year rings in, why not bundle up and venture out to listen and learn at a winter lecture series?
Winter lectures abound at museums, colleges, and other institutions all around Annapolis. In this time of media overload, what could be more refreshing than getting out of the house to feed your mind with some face-to-face intellectual entertainment. Your newfound knowledge just might make you the most interesting guest in the room at the next round of holiday parties.
Check out these upcoming lectures offered in our community:
Annapolis Maritime Museum Winter Lecture Series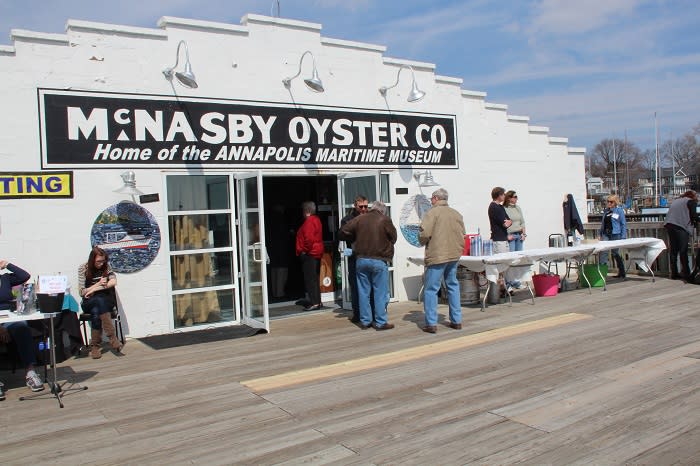 Annapolis Maritime Museum
Located in Eastport, the Annapolis Maritime Museum occupies the former McNasby Oyster Company, historically the last oyster-packing plant in Annapolis. The museum has lined up eight accomplished speakers covering maritime history, science, and the environment. Lectures are at 7pm on Thursday evenings at the museum, 723 Second Street, Annapolis. Click here for more information.
January 10, 2019: Sharks and Rays of Chesapeake Bay January 17, 2019: Memoir of a Skipjack January 24, 2019: Exploring the Water Trail of Captain John Smith January 31, 2019: Human Impacts on the Chesapeake, Rhode River Ecosystem February 7, 2019: Island Life, Chesapeake Bay February 14, 2019: Submerged Aquatic Vegetation February 21, 2019: Maritime Annapolis, a History of Watermen, Sails, and Midshipmen February 28, 2019: Restoring Spa Creek
Maryland State Archives Lunch & Learn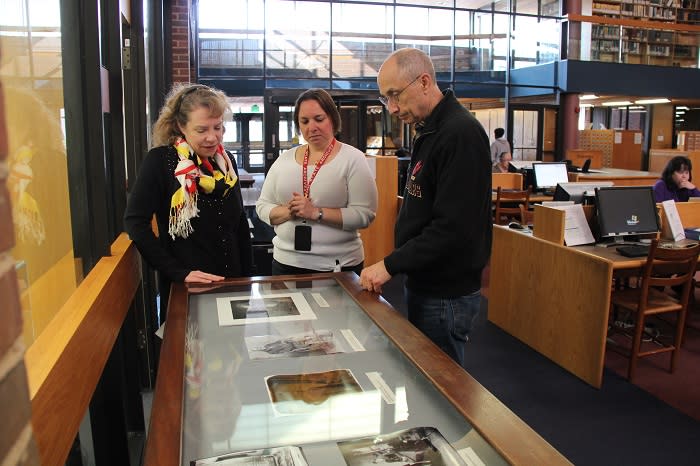 Maryland State Archives
Bring your lunch and a photo ID to this lunchtime speaker series at the Maryland State Archives. Located at 350 Rowe Boulevard, Annapolis, the Archives facility houses Maryland's records dating back to 1634. Holdings include historical records of government, land, churches, and businesses, with special collections of private papers, maps, photographs, and newspapers. All lectures are at noon. Click here for more information.
January 9, 2019: Brewer Hill, the People's Cemetery of Annapolis, Maryland January 23, 2019: The Amazing Story of Arundel-on-the-Bay, 1600s to Today February 13, 2019: Crownsville Hospital Patient Cemetery March 20, 2019: Pirates and Privateers on the Chesapeake April 3, 2019: Arbor Day Movie, Mr. Besley's Forest May 1, 2019: Birthright Citizens, a story of African American activism.
Historic Annapolis Lecture Series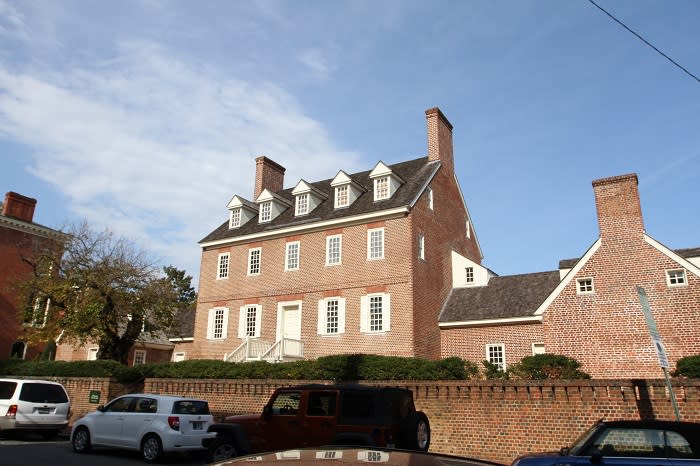 William Paca House
Historic Annapolis hosts a 2019 lecture series starting on January 16 and running through April 11. The events to be held at the William Paca House, 186 Prince George Street, Annapolis, include:
January 26, 2019, 1:00 pm: Jewelry, Hair, and Make-up in the Time of the Pacas February 23, 12:30 pm: Dressing in 18th Century Dress, William Paca House
St. John's College Maryland History Lecture Series
The Maryland History Lecture series at St. John's College is sponsored by the Anne Arundel County Trust for Preservation. Held in the Francis Scott Key Auditorium, the lectures are free and open to the public. Click here for more information.
January 15, 2019, 6 pm: History of St. Mary's Church in Annapolis during the Civil War February 3, 2019, 2 pm: Emancipation Continues--War & Peace, a historical performance for Black History month by the Northern Arundel Cultural Preservation Society March 12, 2019, 6 pm: Lecture, Photos, and Stories about Chesapeake archaeologists in the race to record sites threatened by climate change.
St. John's College also has a series of Community Seminars offered weekly, monthly, or for a single weekend. The seminars are led by St. John's faculty with reading and discussion of great works of literature and philosophy.
Captain Avery Museum Winter Luncheon Series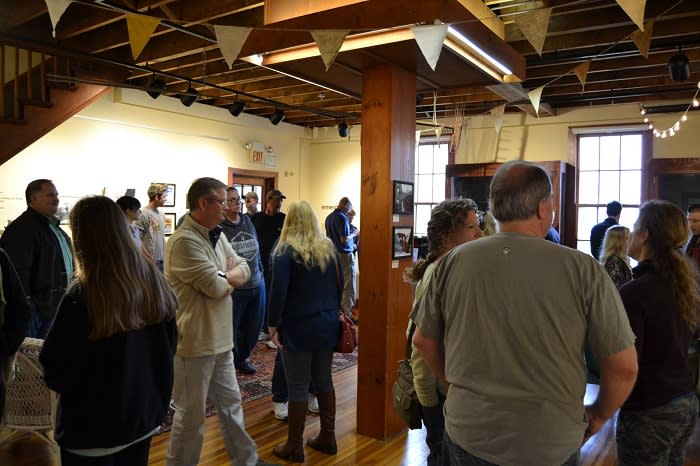 Captain Avery Museum
The Captain Avery Museum is located south of Annapolis on the West River at 1418 East West Shady Side Road, Shady Side, Anne Arundel County. This annual speaker program includes a delicious meal of homemade soup, specialty breads, dessert, and beverages. Lectures begin at 11:30 am. Click here for more information.
January 23, 2019, 11:30 am: A 13th Century Mystery in the American Southwest January 30, 2019, 11:30 am: Pirates and Privateers on the Chesapeake February 6, 2019, 11:30 am: Chesapeake Ferries--Bridging a Watery Divide February 13, 2019,  11:30 am:  Medical Cannabis February 20, 2019, 11:30 am: Threadbare Tales from the Silk Road February 27, 2019, 11:30 am: Lecture by the Authors of "My Dear Hamilton" 
Unity Gardens Speaker
Unity Gardens, a local nonprofit that supports green projects and environmental education, presents "Design Principles of the Pros," a lecture by gardening expert Dan Benarcik. The lecture will be held on March 3, 2019, 2:00 pm at the Chesapeake Bay Foundation in Annapolis. Click here for a full list of events.
Naval Academy Museum Shifley Lecture Series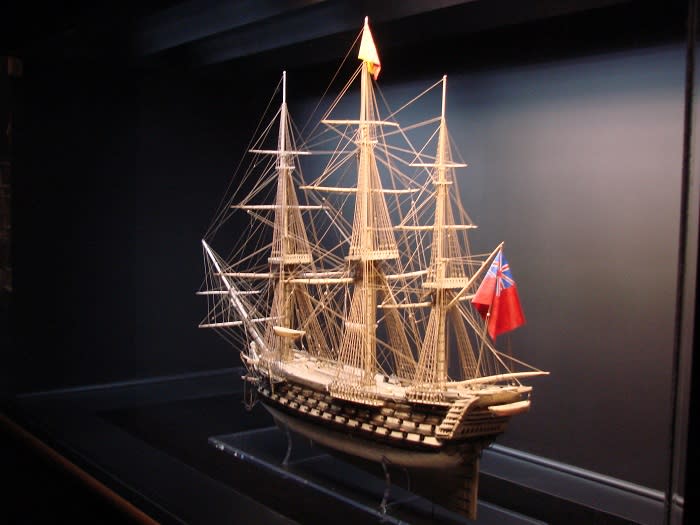 USNA Museum
This great lecture takes place in Preble Hall when scheduled. Click here for more information.
Smithsonian Environmental Research Center
Situated on a large preserved site on the Chesapeake's western shore in Edgewater, Maryland, the Center sometimes hosts winter lectures about environmental science, archaeology, and history. Click here for more information.
If these aren't enough, there are author talks at book stores, nautical presentations at yacht clubs, discussions at area churches, and policy summits during the Maryland legislative session. Presentations by local financial experts and other industry groups are also offered at restaurants around town.
You can't go wrong with any of these. The venues are warm and convivial, the speakers are brilliant, and the topics are fascinating. Hey, it beats hibernating, and you could even learn something. You just might become the life of the party next holiday season.
Images courtesy of Visit Annapolis,