In a virtual world where items are readily available with the tap of a button, tangible and visual elements have become all the more essential to creating personal shopping experiences in the real world. Local by Design, located on 109 Main Street, and recently at a second location in the Westfield Annapolis Mall, provides exactly that - an opportunity for the surrounding community to connect, share, and enjoy local artistry.
Out of a desire to support artists in the area, owners Suzi Jett and Susan Sears created a shared space for artisans to come together and display their unique pieces for retail. Local by Design's inventory varies greatly between glass art, woodworking, stationary, paintings, candles, custom embroidery, jewelry, and more, but perhaps the most important common factor between them all is, in Susan's words, the "person behind each piece." Every artist brings their own unique style, story, and experience to the work they do. Many participate in the boutique's meet-and-greet events where they're able to interact with visitors and locals. Whether for an event or for an ordinary day at the boutique, artist's items are carefully organized for display and labeled throughout the space as merely an example of the variety available. Items are customizable and frequently made for events upon customer request.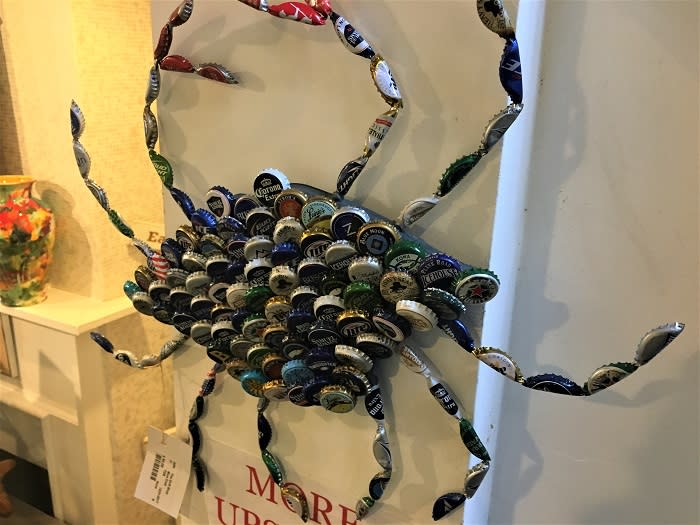 The heart behind sharing in local artistry and small business success is not limited, except, to the boutique floor space. Suzi and Susan have also instilled in their operations a focus on giving back in practical, yet intentional ways. In association with the Providence Center, a non-profit organization focused on providing support services to adults with intellectual and developmental disabilities, Local by Design offers items made by disabled persons with a penchant for art. The proceeds from the pieces that are sold go back to supporting the work of the Providence Center. Fundraising efforts also take place at Local by Design in support of other non-profit businesses in the area. For example, the boutique has established what they call "Giving Days" in which a percentage of sales on any given day are donated to a previously-selected non-profit business.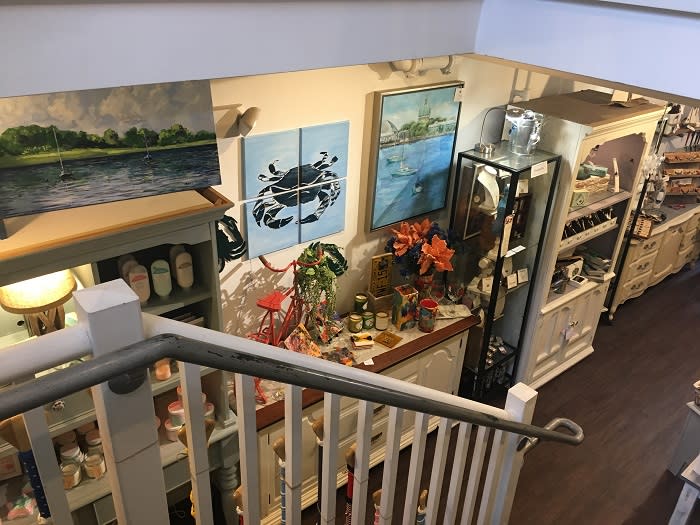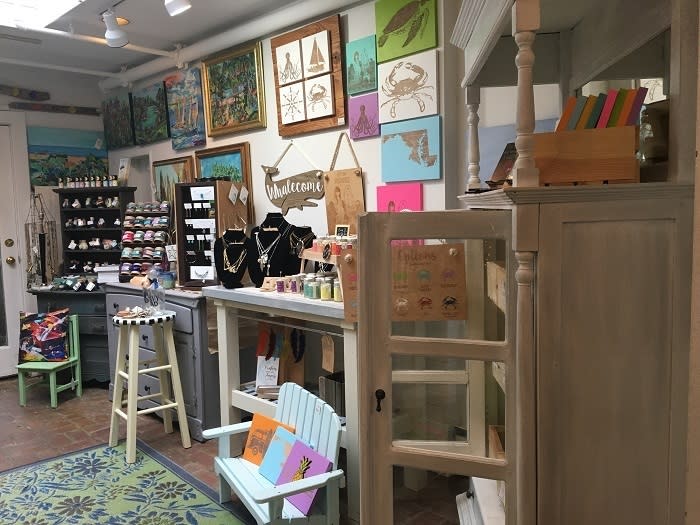 As Local by Design approaches its two-year anniversary this May, Suzi and Susan continue to build community surrounding artists through the use of shared space. With the opening of the new location at the Westfield Annapolis Mall, the two hope to offer additional services to their retail experience such as classes and demonstration sessions with the artists, and onsite monogramming. Anyone looking for an artistic, unique, or customized item is bound to find something special at Local by Design.
Photos courtesy of Melissa Kuhta