Maryland Day is just that, a day dedicated to the history of our fair state. It is celebrated on March 25th, which commemorates the formal founding of Maryland as a colony in 1603. What better place to celebrate that unique history than here in our state capital of Annapolis. With this year's theme dedicated to working together and representing all of Maryland's stories through Diversity, Equity and Inclusion, this year truly has something for everyone.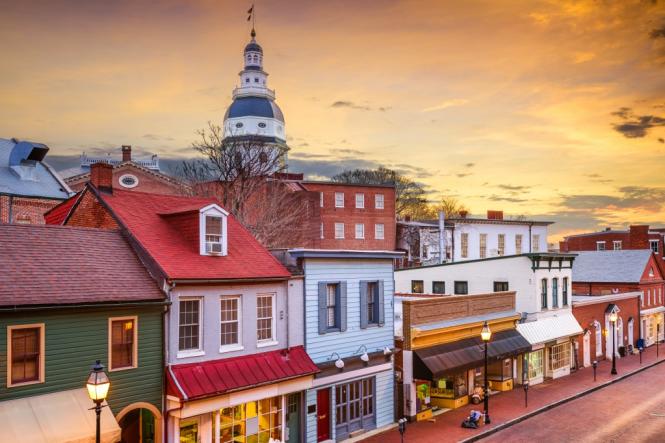 Maryland Day activities begin March 19th. Image courtesy of Annapolis Discovered.

 

Annapolis Discovered sat down with Executive Director, Carol A. Benson, Ph. D., of the Four Rivers Heritage Area at Historic London Town to talk about  this year's events and programs. The list of programming, much of it free, is impressive. Obviously full of activities devoted to history there are many child centered programs as well. At the Annapolis Maritime Museum kids can learn how to make a boat (supplies provided) then test out its seaworthiness with Build-a-Boat graduates. Or for the modest fee of $1.00, take a tour of the museum's brand new exhibit- fun for the whole family.

 

Festivities kick off Friday, March 19th and run throughout the weekend. Virtual lectures covering every facet of our county's history have been take into account. Attend a free virtual lecture with Chris Haley, descendent of Roots author Alex Haley on Friday. This lecture, in conjunction with the Captain Avery Museum, will feature "a recent interview with Chris Haley, the Director of the Maryland State Archive's Study of the Legacy of Slavery in Maryland project, for the African American Civil War Museum, where Haley reflects on the development and impact of Alex Haley's book Roots." To see what other events will take place over the weekend, visit their events page.

 

There will be plenty of sights and sounds to enjoy across the county. Historic London Town & Gardens on the shores of the South River is celebrating its 50th anniversary. To commemorate, they will be open to the public throughout Maryland Day Weekend. At London Town, you can stroll through their 23 acres of gardens, grounds and history on your own or with a tour guide. You will also hear true stories about the real people who called London Town their home across the generations, many of them women. 

 
Web Chamberlin is a true Marylander through and through and at 90 years old he is just getting started. Image courtesy of Annapolis Discovered.

 

Another familiar face you may see around Annapolis during Maryland Day, is Mr. Maryland himself, Web Chamberlin. Mr. Chamberlin is a longtime volunteer of the Annapolis Visitors Center and a local celebrity. You will see him dressed head to toe in the colors of our state flag, grinning ear to ear and talking about the state he loves. He was born in Maryland and was the original founder of City Dock coffee until he sold it in 2011. We had the pleasure of sitting down with him to get his take on what Maryland Day means to him. He recently turned 90 and he has plenty of tales to tell. Some of his favorite things to do center around walking the streets of downtown Annapolis, especially a walk down to the Annapolis waterfront to see the tall ship, the Pride of Baltimore, which will be docked along the city front throughout the weekend.

 

Whatever your interests may be - you will be able to find an event that is right for you and your family this weekend. Tell us in the comments which events you are looking forward to most!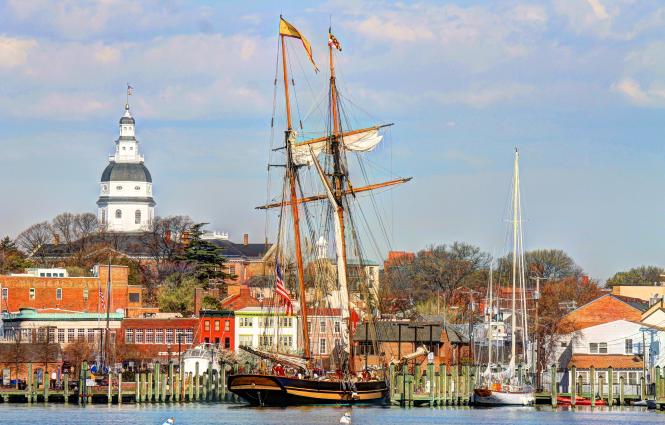 The Pride of Baltimore will be docked in Annapolis throughout Maryland Day weekend. Image courtesy of Sue Steinbrook photography.

 

For a full list of events head to the Maryland Day website.