Fall has arrived in full force in Maryland, and nothing is more seasonal than taking the family out to a Corn Maze! The MD Corn Maze has a fantastic facility that includes not only the ultra-cool eight-acre maze, but also a whole host of other activities on the farm.  You can make your own butter (and taste it!), buy your pumpkins, and play in the Farm Yard for as long as you want. The hands-on petting zoo is a family favorite activity, as well as frolicking in the two corn kernel boxes.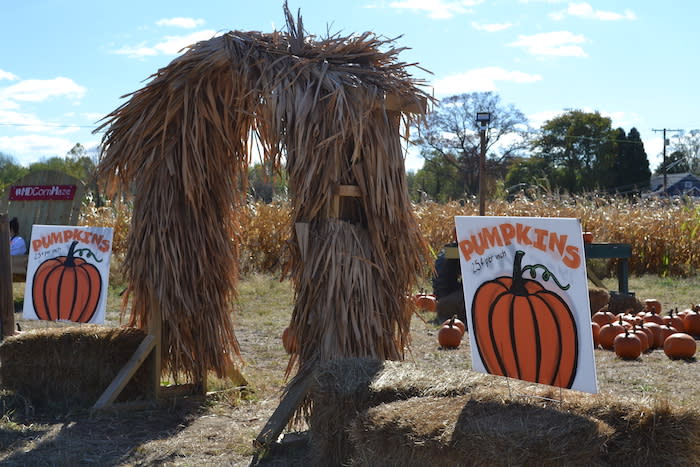 This year, MD Corn Maze has taken the fun to a whole other level with the world's most beloved wizard, Harry Potter. There are multiple ways to get through the maze, but one involves clues and trivia from Harry Potter, which is a true treat for fans. Outside the maze, enjoy a hayride on the Hogwarts Express, complete with a 9 ¾ platform.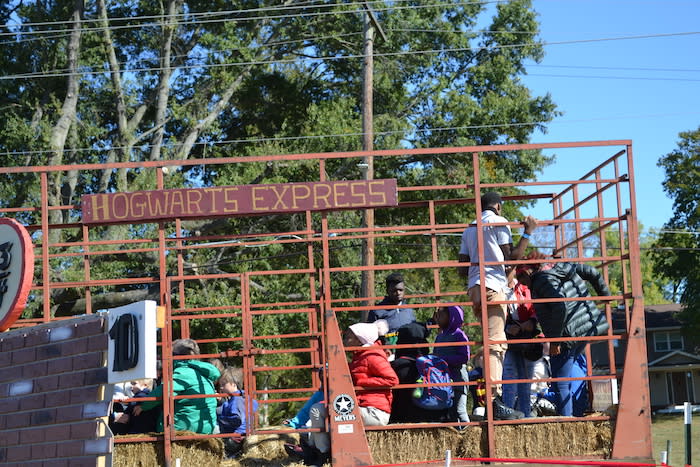 Or, have a blast swinging on a broom swing or playing a slingshot version of Quidditch. I'm proud to say I got one through the hoops on the first couple of tries! Don't forget to see Harry and Ron's flying car, or partake in some Butterbeer and other delicious snacks at The Three Broomsticks.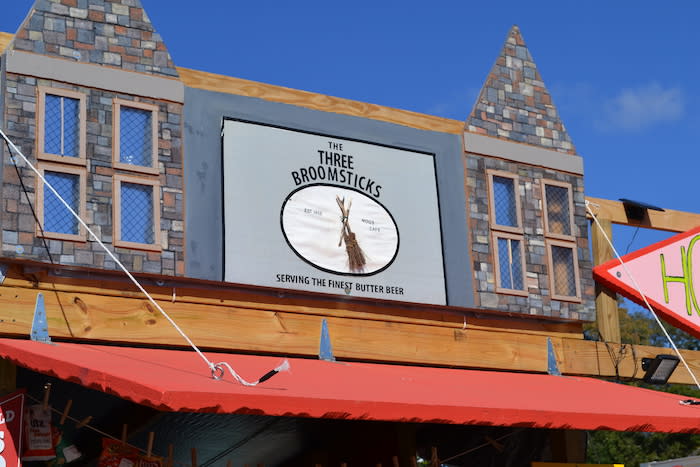 After visiting with the sorting hat, you can take part in some of the other traditional farm activities such as pedal carts, tight rope walking, farm bowling, the playhouse, the hay jump, the junior jump, Jacob's Ladder, the sand tire area, web swings, tire mountain, log cabin building, corn hole, pony rides, face painting, bouncy animals, tic-tac-toe, balance beams, the crop duster see-saw, and more!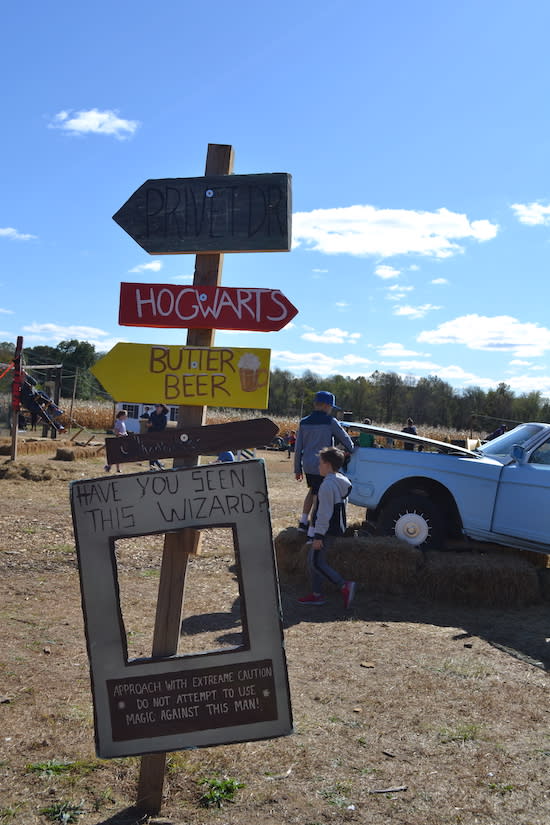 The MD Corn Maze is open at the following times:
Friday Night Lights (6:30-10PM), Saturdays (10AM-7PM) and Sundays (11AM-7PM) through Nov 3rd, & Weekdays: 10/22 (10AM-4PM), 10/25 10AM
Special Events:
Flashlight Nights in the Maze – Enjoy the corn maze in the DARK!  OPEN Fridays 6:30-10:30PM
Dog Days in the Corn Maze -  November 3 – Bring your dog out to enjoy the last day of the MD Corn Maze for the season!